The Ambition Aces play out their penultimate game
Ambition Aces vs B-Net
In netball you have just over 20 weeks to become a champion team. Once the season is over – who will remember the team that almost won the league, the team that were so close… the team that came second? As Ambition Aces faced Brunswick Group's netball team B-Net today in their penultimate game, this pressure was felt and displayed across the faces of all the teammates.
With their backs arched as the weight of the game pressed down on their petite shoulders they huddled together to discuss tactics – at that moment, they were top of the league. Without a win today, the next game would be a battle to the death and the champion's trophy could be in anyone's hands. As onlookers observed the Aces pre-game pep-talk it was evident why they were anxious. The spare Centre bib that hung tensely from Accounts Assistant Jess King's gripped fist was obviously the reason for their concern. As spectators counted only 6 players, where was the Aces Centre?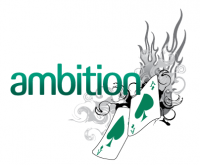 Scanning the court there was no sign of Consultant Charlotte Waterhouse. To make matters worse, usual centre player Legal Consultant Sally Clare was off enjoying the slopes of the Austrian Alps so effectively they were two players down, one was MIA and the other was half way down a snowy mountain. With neither Sally nor Charlotte there to start the game in Centre it was up to Legal Resourcer Laura Phillips to step up and don the important bib, having never played Centre before she was naturally nervous. With big shoes to fill, she soldiered through whilst Aces waited patiently for Charlotte to show up. She was definitely going to come… she's always here … she wouldn't let the team down… right?
So with only 6 players, a couple trying out new positions, Aces put on their game faces and entered the court, prepared to play for their lives.
Aces started off with the first pass but within minutes B-Net had run rings around them and scored off it. Feeling the pressure of the missing player the Aces pushed harder than ever before and with only five minutes on the clock of the game Jess King was face down on the tarmac and badly injured. Clambering up through the pain in her ankle (which was recovering from a previous netball injury) and wiping away the blood from her cuts and scrapes she signalled for the game to go on, much to Aces delight, what would they have done if there had been another missing player?
The game was back on but not before side-line medic Legal Consultant Matthew Gardner could administer Jess with the plasters she desperately needed. Ambition will be sad to see him go to their Singapore office next week… who will play nurse now?
In B-Nets goal circle, Consultant Jessica Lee and Payroll Manager Sarah Parkinson were laying on some crazy pressure, even managing to put off the oppositions precision shooters. Jessica Lee was all over her player as well as taking it upon herself to guard the WA, good job she has long legs! Even with this feisty defence, more often than not, the shooters were still on the ball and continued racking up the points. When they did occasionally miss, Sarah, jumping halfway in to space, gained some amazing rebounds, which is incredible as she is a teeny tiny half person.
This fight was certainly on as Laura, we think possessed by the spirit of Sally Clare, was on fire in Centre and People and Development Manager Helen Dilks , the only player on the wing, worked tightly together to get the ball in to the goal circle. Jess and Marketing Executive Kim Pasteau had some great plays in the circle, sometimes they scored… sometimes they missed but they couldn't compete with B-Net's full team of players as they continued to gain advantage and get the ball back to their excellent shooters.
The half time whistle sounded and a hopeful Aces searched around for the appearance of Charlotte. The score was 8-3 to B-Net, with another player they still had a chance. As half time went on, Charlotte's beautiful blonde barnet bouncing towards Lincolns Inn Fields was nowhere to be seen.
The whistle sounded to get back on court, with Jess still hurting Kim offered to swap positions so Jess could kick back and chill in the Goal Shooter position. Jess rejected the offer, she knew her netball skills were needed in the centre third. After Kim proceeded to 'pass' the ball to the opposition by accidently lobbing it at the back of their Centre's head, Jess knew she'd made the right decision.
B-Net had the most possession throughout the second half and continued to dominate, creating good plays resulting in points. Aces worked hard too with Helen fighting for the ball and chasing it on a number of times right in to the circle. It's a shame she wasn't allowed in there! Kim and Jess were able to pull back a few goals and when they weren't scoring they did an excellent job of double marking B-Net's brilliant GD who, when taken out of the game like this made an impact on Aces ability to put the pressure on the other players.
However much they tried, B-Net were still worlds in front and as a spectator sport this was embarrassing for Aces fans. They even understood the muffled cries of "can we just go now" from their supporters on the side-lines.
With a player down the Aces pushed it right to the last moments with Kim landing on her bottom yet again in a fight to win the ball. Already injured Jess couldn't take any more rough and tumble and with 2 minutes to go she finally relinquished the GA power and swapped with Kim for a rest in GS position. Kim tried her best and for the first 30 seconds ran around like a whippet … however, she was soon resembling an old mongrel as she panted her way back to the goal circle declaring through pre-asthma attack breathing "I am (pant) never (pant) not even (pant) for 2 minutes (pant) playing Goal Attack (pant) AGAIN!"
When the final whistle went, the Aces had fought enough and were ready to accept their defeat. They could hold their heads up in pride as, without a full team, they played well and put up a fight. At the sound of the whistle, one player who had fought to the bitter end, Jess King, fell to the floor in agony over her injury. Carried home by Kim and Laura she was nursed back to health enough to get on the phone and find out where that Charlotte had got to! What was her excuse? What was her reason for leaving her fellow Mighty Ducks up the stream without a paddle?! … "We had an urgent job for a client and I had to speak to my candidates straight away about the role" "I will play extra well for the next game!" At least her dedication spreads off the court and in to the office as well … you're forgiven.
Final score was 14 – 6 to B-Net. Player of the Match was Jess King, GA and B-Nets POM was Steph Jones, GA.
In order to win the league and leave this season as champions Ambition Aces must win the next game or their victory is dependent on the scores from other games… So it's the big one on 18th April, Aces final big match against McFarlanes. Be there to show your support or forever regret the moment you could have seen the Ambition Aces win the league!
From the side lines:
Sarah Parkinson "Well… it wasn't a pleasurable experience"
Jess King "Well done team – we carried on with an injury and a man down. I think we played well and lost with our heads held high"
J-Lee: "Where's that GA, where's that WA? OMG!!....that ball is MINE!!"