Legal Practice Management conference 2017 – London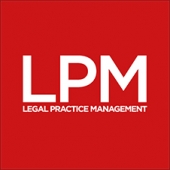 The Legal Practice Management events are the must-attend events for everyone in practice management from SME law firms.
Check out the full agenda here.
The event is booking up quickly so email us to book in now!
Highlights include:
Tom Burton, director, KPMG (previously defence head of cyber at BAE systems: A blueprint for a secure cyber future - How real is the threat of cybercrime?
Your toolkit for compliance – negotiating the minefield of unreserved work, SRA proposals for accountancy rules, COFA and COLP roles.
Finding people, retaining talent and planning for the future: Finding an oasis of talent when the legal desert is dry.
Breaking the mould: An examination of non-traditional law firm models.
GDPR: Burden or opportunity? An interactive session featuring the blind data game with your host Anne Onymous.
Digital vs human – will robots take your job?
Exploring business development strategies around pricing.
Visualising the value and vulnerability of your data.
Bribery, fraud and corruption – oh my! Understanding the Fifth AML Directive.
New frontiers and black holes for legal IT.
Check out the full agenda here.
The event is booking up quickly so email us to book in now!
Want to sponsor this event? Get in touch
London too far? Don't worry, we also run the LPM Birmingham conference
What to expect
8.30 – 9am
Breakfast and networking

9 – 9.15am
Conference chair open
Shaun Jardine, CEO, Brethertons

9.15 – 9.45am
Tom Burton, director, KPMG (previously defence head of cyber at BAE systems)
A blueprint for a secure cyber future
How real is the threat of cybercrime?
The true sophistication of cybercriminals.
Will digitising my data assets just make my firm more vulnerable?
How will digital advancement improve my clients' experience?
Be a cyber-leader – how to reassure your clients that their data assets are protected.
How to take a proportionate and pragmatic approach to reducing the risks.

9.45 – 10.30am
Your toolkit for compliance
Our expert panel will present and debate upcoming regulatory changes and how they will affect your firm's practices.
The move away from prescriptive CPD and the introduction of statements of competence for solicitors.
The practical implications of the SRA accountancy rules 2017 proposal with regards to the abolition of client accounts.
Exploring the evolving responsibilities of COPA and COFA roles.
Destruction regulations for personal data.
How to handle info requests post-GDPR.
Clarifying consumer confusion in relation to unreserved work.
Competition and Markets Authority report into the functioning of the legal services market standards.
Putting consumers at the heart of the legal services system.
Visions for the future shape of legal services regulation.
Data protection and information security – compliance and competence.

Panel speakers
Caroline Wallace, strategy director, Legal Services Board
Robert Bond, partner and notary public, data protection and cyber risks expert, Bristows
Katie Jackson, director, Honne


10.30 – 11am
Coffee and networking break


11 - 11.45am
Quality over quantity
Finding an oasis of talent when the legal desert is dry
This session highlights the importance of having a broad talent base for recruitment and inclusion which is at the heart of any successful firm. Industry experts from outside legal will explain the importance of a diverse workforce. The session will also consider how to adapt your recruitment strategy to find the right staff and keep them.
Attracting and retaining talent.
Self-determined job seeking – is this the end of recruiters?
Career development.
Offering workplace flexibility in order to recruit quality people.
Succession planning for SME firms.
Diversity and inclusion.
Structuring teams of people to deliver the best service and improve profitability.
Chair
Sue Bachorski, head of HR, Peters and Peters

Panel
Deborah Manclark, head of human resources, Hamlins
Duncan Bradshaw, director of membership programmes, Stonewall
Mavis Amankwah, award-winning entrepreneur, diversity and inclusion expert adviser
Sasha Scott, principle, The Inclusive Group


STREAM 1
11.50 - 12.50pm
Blind Data Game with your host Anne Onymous
With May 2018 fast approaching, should GDPR be seen as a burden or an opportunity? Our expert panel will outline your duties and obligations under the new regulations and help you navigate the new legislative terrain.
A risk-based approach to data processing.
The real impact of breaches on your SME business.
Creating a level playing field and global standard for data and privacy.
Maintaining business continuity through data protection.
Panel
Natasha Rawley, the file queen, ADDS
Alison North, international business consultant, AN Information
David Clarke, cyber security consultant, Vsiso


STREAM 2
11.50 -12.50pm
Breaking the mould: An examination of non-traditional law firm models.
Exploring different law firm models to stay ahead of change and be innovative. This session explores ways to structure your firm in order to secure more business in an increasingly competitive marketplace. Learn about new ways to restructure your firm more effectively, to take a leaner approach to matter management and increase profitability.
Improving your band in a crowded market.
Structuring an SME for maximum agility.
The pros and cons of dispersed law firms.
Rules around agile working – what are the health and safety implications for staff working from home?
Making virtual law firms a reality.
Working with alternative legal providers to grow your SME business.

Chair
Lucy Scott-Moncrieff,, managing director, Scott-Moncrieff & Associates

Panel
Warren Wooldridge, CEO, McCarthy Denning
George Bisnought, managing director, Excello Law
Chris Setford and Guy Setford, co-CEOs, Setfords Solicitors


1 – 2pm
Lunch and networking


2 – 3.45pm
Afternoon surgery sessions
Each surgery session is centred around a particular theme, delegates will have the opportunity to attend 3 sequential sessions (each lasting 30mins). The format of each surgery may differ, for example: presentations, discursive forums and workshops. We hope that this variety in format will keep you on your toes and allow you to take as much away from the day as possible. Delegates may elect which surgery sessions they wish to attend on the day – no pre-selection is required.
On the day delegates will be encouraged to submit questions/confessions, via Slido (our conference app) which will then be discussed by the leaders of the surgery sessions. These questions will be anonymous and the session leader will guide the discussion with input from delegates.
Surgery 1 2 – 2.30pm
Five mins to select your next surgery session
Surgery 2 2.35 – 3.05pm
Five mins to select your next surgery session
Surgery 3 3.10 – 3.40pm

Theme 1 – Exploring business development strategies around pricing
Exploring BD strategies on pricing to keep your firm competitive in an increasingly diverse and progressive marketplace.
Fee setting – staying competitive.
Where the work is coming from – analyse pipeline.
Pricing solutions and strategies.
Software for cost budgeting.
Tendering and securing work effectively for a fixed price.
Pricing solutions for different practice areas (private client, crime, legal aid).
Improving cashflow – billing the WIP, chasing debts and a structured accounting approach.
Graham Moore, managing director, Katchr
Law firm case study

Theme 2 - Visualising the value and vulnerability of your data
Protect and find value in your data asset. How you can expedite administration, increase transactions and improve client services and profitability through big data initiatives.
Fortify your tech-rep with clients.
The practicalities of cyber and info security
Data deadlines – how long should you keep info and where?
Improve accuracy and mine efficiently – how to save your clients time and money.
Disaster recovery – what to do in the worst case scenario.
Real time applications of cloud technology.
Alan Barrett, head of IT, TWM
Richard Roebuck, managing director, Accesspoint


Theme 3 - Cultural evolution and revolution
Holistic and practical changes to improve your workplace
Gen X are from Mars and millennials are from Venus.
Changing culture – progressing from lip service to honest and embedded changes.
Value, culture and brand – how to get everyone singing from the same hymn sheet.
Agile working – reduce overheads and offer flexibility to attract staff.
L&D programmes to help you retain your talent.
Plan to succeed with succession planning.
Cultural evolution in a time of merger/acquisition.

Joanna Kingston-Davies, group chief operating officer, The Jackson Canter Group

Theme 4 - Bribery, fraud and corruption – oh my!
This session will outline the requirements under the 5th AML directive. It will highlight the intense scrutiny that firms will be under and the due diligence they must follow in relation to identifying and reporting financial crimes.
Risk and compliance issues under the 5th AML directive
Identifying threats and implementing a culture of compliance

Daniel Berner, managing consultant at Lysis Financial, previous due diligence manager, RBS

3.45 - 4.15pm
Afternoon coffee break and networking


4.15 - 4.35
New frontiers and black holes for legal IT
A fascinating insight into the way our legal landscape could develop over the coming years. The legal sector is now an industry and has changed dramatically within the last five years leaving some firms still asking: "What, why and how?" Within this session we explore new developments and trends in legal IT, providing knowledge and asking all important questions to challenge our delegates.
The potential of cloud-based systems for the legal sector.
New innovations for technology in legal.
What are industry and sector commentators saying?
How can we prepare for change?
What are the current legal IT challenges and influences?
Where is legal IT heading in the future?
Richard Roebuck, managing director, Accesspoint


4.35 – 5.00pm
Digital vs Human
A thought-provoking assessment of the drivers of change in the macro-environment and an insightful evaluation of future risks and opportunities for technology in business. How might AI transform the way we work? Does Moore's Law fundamentally re-write the law and will AI need to incorporate moral code alongside computer code?
A map of possible AI futures.
Global trends of technology in business.
Idea generation – are we limited by our own vision?
How is technology transforming business?
Future worlds and multiple realities.
Richard Watson, author, lecturer and futurist, futurist in residence at Imperial College London


5 – 5.15 pm
Conference chair close
Shaun Jardine, CEO, Brethertons
Who will benefit
Practice managers
Practice directors
COOs / CFOs / CEOs
Office managers
Heads of finance
Accounts managers.
Check out what delegates from our last conference thought:
"Congratulations on such a successful conference. I would be very happy to contribute to any of your future events."
"Just a quick note to say how much I enjoyed the conference. I think you had the agenda spot on. Well balanced with a great group of participants and I took a lot away from it"
"I look forward to meeting my peers from other firms and networking, so having time for this is a plus many thanks"
Additional Information/Speakers
Confirmed speakers:
Tom Burton, director, KPMG (previously defence head of cyber at BAE systems
Shaun Jardine, CEO, Brethertons
Lucy Scott-Moncrieff,, managing director, Scott-Moncrieff & Associates
Robert Bond, partner and notary public, Bristows
Sue Bachorski, head of HR, Peters & Peters
Guy Setford, co-CEO, Setfords solicitors
Chris Setford, co-CEO, Setfords solicitors
Deborah Manclark, head of human resources, Hamlins
Warren Wooldridge, CEO, McCarthy Denning
George Bisnought, managing director, Excello Law
Alan Cousins, practice director, Paris Smith
Alan Barrett, head of IT, TWM
Joanna Kingston-Davies, group chief operating officer, Jackson Canter Group
Professional body / regulatory / policy speakers
Steve Brooker, head of research and development, Legal Services Board
Kris Phelps, group client account manager, Stonewall
​Industry experts
Tom Burton, director, KPMG (previously defence head of cyber at BAE systems)
David Clarke, cyber security consultant, Vsiso
Richard Watson, author, lecturer, futurist in residence at Imperial College London
Sasha Scott, principal, Inclusive Group
Mavis Amankwah, award winning entrepreneur, diversity and inclusion expert adviser, Rich Visions
Graham Moore, managing director, Katchr
Natasha Rawley, the file queen, Archive Document Data Storage
Alison North, international business consultant, AN Information
Richard Roebuck, managing director, Accesspoint
Daniel Berner, managing consultant at Lysis Financial (previously due diligence manager, RBS)
This event is supported by: