BA Insight webinar: Intranets and hybrid search - Using search to bridge the 'Great Divide'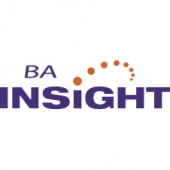 In this webinar, Mikael Wendelius, Business Area Manager- SharePoint and Office 365 at Findwise, and Jeff Fried, CTO at BA Insight, will discuss how hybrid search can create a great search experience for users, providing one simple place to search for content.
They will discuss three approaches for hybrid search and, using SharePoint and Office 365 Hybrid search, will demonstrate how this works. Mikael and Jeff will also show examples of this in practice based on real world case studies of organizations doing this today.
Additional Information/Speakers
his webinar will be recorded and all registrants will receive a link to the recording. So, if the time doesn't work for you but you are interested in the content, be sure to register!