Workplaces that Triumph Seminar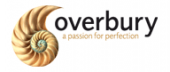 How have the BBC, Microsoft and Macquarie changed their workplaces to improve their performance?
The workplace is evolving because of new technology, new ideas about use of space and a new, digital generation - and more change is on the way.
This seminar will explore how these changes can help drive innovation, strengthen brand and culture, attract the best people and break down barriers in the workplace that impede success.
To register, please email: juliette.passinke@overbury.com or call 0207 307 9105