ZyLAB Investigative Software Helps Prosecutors Secure the Historic Guilty Verdict in "Blood Diamonds" Case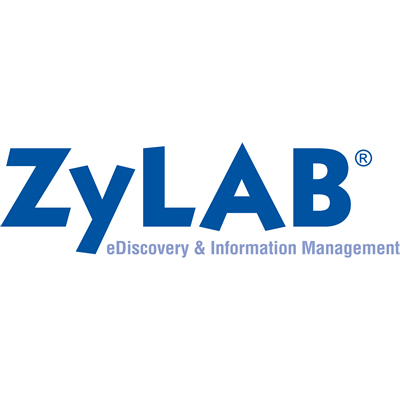 ZyLAB Investigative Software Helps Prosecutors Secure the Historic Guilty Verdict in "Blood Diamonds" Case
Former President of Liberia, Charles Taylor, Found Guilty of War Crimes and Crimes Against Humanity
ZyLAB, a leading provider of eDiscovery and information management solutions, today disclosed that its investigative software helped The Special Court for Sierra Leone to prove its case against former Liberian president, Charles Taylor, who was accused of using "blood diamonds" to arm and fund rebel troops in the neighboring war-torn country of Sierra Leone—as part of his strategy to seize the country's diamond mines. Just over a week ago, the court in The Hague found Taylor guilty of planning the killing of tens of thousands of people during Sierra Leone's civil war.
"This was a very difficult case for the Prosecution to prove," said Johannes C. Scholtes, chief strategy officer for ZyLAB. "The team had millions of relevant documents of varying quality and formats, and only a portion was readily searchable. Therefore, we deployed our software to enable the legal team to use state-of-the-art exploratory search methods."
The ZyLAB eDiscovery and investigations software made the entire data collection fully searchable. Additionally, due to the extreme circumstances, the ZyLAB eDiscovery Services team contributed their time over a weekend to process nearly 1 million documents so they could be included in the investigative work as soon as possible.
"Our staff greatly appreciates the use of this comprehensive program for the filing and searching of documents, which will benefit the work of the Court," said Herman von Hebel, registrar for the Special Court for Sierra Leone in a letter to Johannes Scholtes prior to the conviction.
"It was critical to enable the prosecution to retrieve key evidence from all documents," continued Scholtes. "With ZyLAB, not only did their investigation span the complete collection, but it also led to the discovery of integral references and code words for the prosecution's case." The ZyLAB data mining tools were used to pinpoint and decipher several clandestine references and alias terms that ultimately influenced the case.
After the successful implementation and adoption of the ZyLAB software at the Office of the Prosecutor, the rest of the Special Court for Sierra Leone also deployed the technology for records and evidence management and they were also pleased with its capabilities.
The Special Court for Sierra Leone was set up jointly by the Government of Sierra Leone and the United Nations. It is mandated to try those who bear the greatest responsibility for serious violations of international humanitarian law and Sierra Leonean law committed in the territory of Sierra Leone since November 30, 1996. This is the first case in history in which a sitting president was convicted by an international tribunal.
ZyLAB software is repeatedly chosen by the legal and information management professionals involved in UN-backed war crime tribunals, including the first Khmer Rouge conviction in 2010, the Slobodan Milosevic trial, and the Rwanda tribunal. To learn more about how ZyLAB software is used in international war crime tribunals, please visit www.zylab.co.uk.