Conferences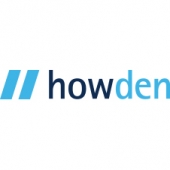 The University of Salford is offering free funded places for this conference. To take advantage of this opportunity, click the register button on the top right and fill in your details. Within 24 hours of registering, our Delegate Acquisition Executive will be in touch to confirm your free place.
Law Practice Management conference
In 2015, £25.7 billion worth of legal services were sold in the UK
What to expect
Headline Speakers
Alison Marshall - Co Chair, Legal Practise Management Association
Andrew Hedley - Director, Hedley Consulting
Caleb Storkey - CEO, Storkey Media
Donal Loftus - Lecturer in law, University of Salford
Emma Vigen - Risk management, Howden Group
John Donigan - Northern region sales manager, Leap
Rose DeVries - Marketing manager, Infotrack
Richard Clark - Managing director, Berg
Discussion Points
Expert insights into the changing legal services market, and how law firms can navigate these changes to improve their business model for changing client expectations.

Details on how innovative new business models can lead to success for law firms.

The impact of increasing number of legal consumers and how this is changing the way law firms must approach marketing for their services.

How the rise of the fixed fee model will affect law firms, as well as discussion of the debate surrounding fixed fees and whether firms should adopt this business model

Updates on changing government legislation and how this affects the legal marketplace.

Networking with others in the field, to discuss experiences, successes, and problem solving in delivering legal services.

The opportunity to view cutting edge services at our exhibition, including technologies, marketing solutions and more.
Now in its 8th year, the Alternative Legal IT conference, has established itself as the pre-eminent event for the mid-market legal IT community, with over 120 law firm IT Directors attending each year.
You want your organisation to thrive in a rapidly changing world. Whether you're in finance, HR, or IT, your team needs insight and agility to make smart decisions and help the business grow.
Join us at Workday Elevate on 24 May to discover how your peers use Workday to bring incredible value to their organisations. Be inspired by thought leaders, hear from product experts, and experience Workday yourself.
What to expect
Registration and Partner Showcase: 8:00am - 9:30am
Opening Keynote: 9:30am - 10:00am
Finance and HR: Better Together: 10:00am - 10:30am
Coffee Break and Partner Showcase: 10:30am - 11:00am
Concurrent Sessions: 11:00 - 11:45
– Stream 1: Introduction to Workday Human Capital Management
Why Workday Is Different by Design and Why It Matters
Hear how the Workday technology and architecture address the needs of the modern enterprise in today's challenging business environment, with a specific focus on Workday Human Capital Management.
– Stream 2: Moving Beyond Human Resource Management
An Introduction to Workday Recruiting
Hear why many Workday customers are extending the capabilities of Workday Human Resource Management with Workday Recruiting.
– Stream 3: Introduction to Workday Financial Management
The Finance Function of the Future
Join us to explore the role of technology in realising the value of finance transformation.
Concurrent Sessions: 11:45am - 12:30pm
– Stream 1: Introduction to Workday Human Capital Management
See Workday Human Capital Management
In the previous session, you learned how Workday is fundamentally different. Now it's time to show you Workday in action, and how it can help you transform HR.
– Stream 2: Moving Beyond Human Resource Management
An Introduction to Workday Payroll and Workday Expenses
Learn how Workday Payroll can help your payroll tasks run smoothly and efficiently. Also in this session, see how Workday Expenses can transform employee expenses from a pain to a pleasure.
– Stream 3: Introduction to Workday Financial Management
Why Workday Is Different by Design and Why It Matters
Hear how the Workday technology and architecture were designed to help you realise the vision of finance becoming your true business partner.
Lunch and Partner Showcase: 12:30pm - 1:30pm
Customer Panel
What should you consider when purchasing finance and HR technology to support your business needs—now and for the next five years? How can an enterprise software decision transform your organisation? In this session, our customers answer these questions as well as sharing examples of how Workday has helped transform their businesses.
Concurrent Sessions: 2:15pm - 3:00pm
– Stream 1: Introduction to Workday Human Capital Management
Experience Workday Human Capital Management
Experience Workday Human Capital Management in this interactive, hands-on session. Bring your own device along, and we'll show you how to install and use the application and give you a series of tasks to complete in our friendly competition.
– Stream 2: Moving Beyond Human Resource Management
An Introduction to Workday Time Tracking
Organisations across the world need to increase worker productivity, reduce labour costs, and minimise compliance risks. Join this session to see how Workday Time Tracking helps businesses achieve all three.
– Stream 3: Introduction to Workday Financial Management
Building a Business Case for Change
A clear and compelling business case is essential for any technology change that's required to support finance transformation programmes. In this session, our value management team shares its experience of helping customers build their business cases for change.
Coffee Break and Partner Showcase: 3:00pm - 3:30pm
Concurrent Sessions: 3:30pm - 4:00pm
– Stream 1: Introduction to Workday Human Capital Management
Building a Business Case for Change
A clear and compelling business case is essential for any HR technology change that's needed to support transformational change programmes. In this session, our value management team shares its experience of helping customers build their business case for change.
– Stream 2: Moving Beyond Human Resource Management
An Early Preview of Workday Learning
Workday 27 will be released to all customers in September 2016 and will include the first release of Workday Learning. Join this session for insight into the strategy for Workday Learning and to see it in action.
– Stream 3: Introduction to Workday Financial Management
See Workday Financial Management
See the power of Workday for finance transformation in action. This session focuses on improving financial transaction efficiency, embedding governance and control, and facilitating better financial insight and decision-making.
Concurrent Sessions: 4:00pm - 4:45pm
– Stream 1 + Stream 2: HCM plenary
A Fireside Chat with Peter Cheese, Chief Executive of the CIPD
Enjoy a wide-ranging discussion with Peter Cheese as we explore the future of HR.

Peter is the chief executive of the CIPD, the professional body for HR and people development. Prior to joining the CIPD in July 2012, he served as chairman of the Institute of Leadership and Management and was a member of the Council of City & Guilds. Up until 2009, Peter held various leadership positions at Accenture that culminated in a seven-year spell as global managing director, leading the firm's human capital and organisation consulting practice. He writes and speaks widely on the development of HR and the broader issues of leadership, culture, people, and skills.

Peter is also a member of the board of BPP University and serves on the advisory board for the Open University Business School. He holds an honorary doctorate from Kingston University and is a Fellow of the CIPD, a Fellow of AHRI (Australian HR Institute), a Companion of the Institute of Leadership and Management, and a Companion of the Chartered Management Institute.
– Stream 3: Introduction to Workday Financial Management
Experience Workday Financial Management
Join this interactive session for a hands-on experience with Workday Financial Management. Bring your own device and we'll show you how to install and use the applications as you complete common self-service tasks in our friendly competition.
Final Words from Workday: 4:45pm - 5:00pm
Drinks Reception and Partner Showcase: 5:00pm - 6:00pm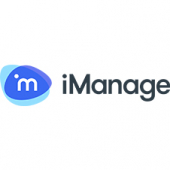 The iManage user conference is all about creating connections. Between customers and partners. Between professionals in the legal and other industries. Between those that are working with advanced technology – using it everyday in the service of their clients – and others that are still searching for solutions to important issues in their businesses. At the event, we'll explore those solutions in more than 25 educational sessions across Business, Technical and Developer tracks. We'll talk about industry trends and how to address them.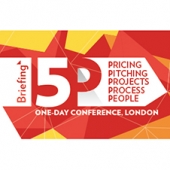 The Briefing 5P conference centres on progressing beyond traditional silos in legal services and demonstrates that project management, process and pipeline matter to everyone. People in legal business have to work together in a more inter-dependent, project-based way to deliver legal work, increase profits and retain clients.
Who will benefit
Relevant job titles may include directors, heads and senior managers within marketing, project management, pricing, Finance, BD and HR
This event is supported by: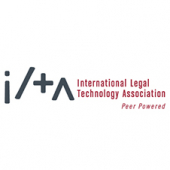 Subject Matters
After the success of ILTACON, all eyes turn to UK and Europe and our INSIGHT event in London. This year marks INSIGHT's 10th anniversary so we're going all out to make it the best ever. The date you need for your diary is Thursday 12th November, the venue is once again the fabulous 155 Bishopsgate, doors open at 9.00am. See you there!
What to expect
Sneak a programme peak

While we're putting the finishing touches to this year's programme, you can still sneak a peak at the session grid to date, to help you get a feel for what we'll be covering this year. As ever, INSIGHT is all about educational content and we're back with four tracks and 16 sessions – there's something for everyone.

Link - https://higherlogicdownload.s3.amazonaws.com/ILTANET/b4bbf021-ba87-4342-b70c-19453cb81290/UploadedImages/INSIGHT2015/INSIGHTSessionGrid.pdf

Keynote kick-off

The tone for every INSIGHT is always set by our keynote and this year we're delighted to welcome Peter Hiscocks, Entrepreneur in Residence at Cambridge Judge Business School. Peter will be discussing how law firms can manage innovation within their business, adding real value and securing substantive improvements through fresh and relevant projects.

Link - http://insight.iltanet.org/agenda/keynote

Linking up with LinkedIn

To coincide with our 10th anniversary here in the UK and Europe, and to underpin a membership drive across the region, we've now set up a dedicated LinkedIn group for ILTA Europe. It's open to anyone working in a law firm, legal department or with a legal technology vendor, and you don't have to be an ILTA member to join.

Join now at link - https://www.linkedin.com/grp/home?gid=8370093

Technology on show

INSIGHT couldn't happen without the support of our vendor sponsors and this year we are offering new opportunities for participation. All our feedback shows that delegates value the opportunity to catch up with all the latest supplier developments in the convenience of one room, so we're taking that a stage further this year. Track four will now be a dedicated Technology Showcase, geared around the subject of emerging technologies and with the onus still on education and learning rather than sales and promotion.
Who will benefit
INSIGHT is absolutely free for anyone working in a law firm or in-house legal department – there is no registration fee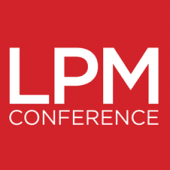 The Legal Practice Management 2016 conference is the only event of its kind to specifically target practice managers and directors, heads of operations and heads of finance from small to medium UK law firms.
What to expect
09.00 Registration and coffee
09.25 Welcome and opening address

Rupert Collins-White, editor in chief for Legal Practice Management magazine, Legal Support Network
09.35 Adapting to new markets and changing ways in delivering client service
Changing and harmonising working practices toward client satisfaction, driving profitability, managing risk and developing your staff
Overcoming barriers to growth and managing the pressures that come with change
Managing values and culture ensuring they fit with your firms chosen strategy and the personalities and ambitions of staff
Adjunct Associate Professor Rupert Merson, London Business School
10.15 Accepting that change is on the horizon - embedding risk and compliance management across the firm
Making sure your firm is resilient enough to thrive irrespective of the increasing regulatory burden
Getting to grips with the changes from the SRA in the new handbook
Continuing to adapt and prosper in a post-Legal Services Act world
Impact and preparation for the announcement of government consultation outcomes
Chris Handford, director of regulatory policy, Solicitors Regulation Authority
Paul Lowe, former operations director, Darbys Solicitors
Natasha Rawley, the file queen, Archive Document Data Storage
Moderator: Shaun Jardine, CEO, Brethertons
11.15 Networking break
CHOOSE ONE OF THE FOLLOWING STREAMS
11.45 Stream 1 – Developing pricing solutions to enable more accurate pricing and providing price certainty
Why is pricing important?
Thinking through the solutions to enable better pricing strategies for a firm
What to do first?
Does the pricing journey have an end?
Richard Clark, managing director, berg
Stream 2 – Cybersecurity - managing the ever-increasing challenges of keeping your data safe
Implementing strategy that deals with a security breach should one occur
Hints and tips for keeping your data safe
Importance of ensuring internal processes are robust enough
What firms can do to manage risk or a cyber-attack to their firm
Janine Parker, partner and head of UK professionals, Paragon
Robert Pritchard, founder, The Cyber Security Expert
Hans Allnutt, partner, DAC Beachcroft
12.45 Time to eat and network
CHOOSE ONE OF THE FOLLOWING STREAMS
13.45 Stream 1 - Reshaping business models within SME law firms
What are clients looking for and how do they value legal services
How do law firms price work and remunerate for work
Changing the remuneration models of lawyers and re-evaluating how the firm's fixed costs contribute to the lawyer's ability to generate fees for the firm
William Robins, operations director, Keystone Law
Stream 2 – Social media for relationship builders
Sweep away the many myths surrounding social media that stop many people from using it
How to use social media to start and then build 121 business relationships with potential clients
How to manage risk and avoid breaking confidentiality in less than 50 words
Explore ways to build your personal brand and credibility using social media
Mike Ames, founder and lead consultant, Flair Consulting
14.30 Using technology to drive efficiency
Ensuring your firm's mobile platforms are robust enough to enable agile working
Embedding sufficient, accurate and timely management information platforms to support the business and enable the business to compete in the future
Creating platforms to enable on-boarding for clients via your website
Effecting process management to enable change management to take place and create uniformity across the firm
Frank Saxby, practice director, QualitySolicitors Barwells
Sally Holdway, head of innovation, QualitySolicitors
Tony Parish, chairman, G3 Comms
Moderator: Rupert Collins-White, editor in chief for Legal Practice Management magazine, Legal Support Network
15.30 Networking break
16.00 The war for talent – avoiding brain drain within your firm
Finding the right calibre of candidates in an ever increasing competitive market
Direct recruitment approaches vs traditional agency route
Creating cohesive teams with instant gratification culture
Creating an honest approach to career planning and progression within a firm
Employment strategies that enable the firm to attract people from diverse backgrounds
Developing a diversity and inclusion policy that drives employee engagement
Driving strategy forward with the next generation in mind
Shaun Jardine, CEO, Brethertons
Sally Jones, COO, Brethertons
17.00 Summary and closing address
17.10 Drinks reception
Who will benefit
Practice managers, practice directors, COOs, heads of operations, CEOs, business support directors, heads of administration, office managers, heads of finance and accounts managers
Additional Information/Speakers
Mike Ames, founder and lead consultant, Flair Business Growth Consulting
Mike built the Software Knowledge Group into a £40m turnover business in a decade then sold it to a NYSE listed company. Following a year getting under his wife's feet he became a director and joint founder of Crimson, which is now a multi-million pound Microsoft Gold Partner, IT services provider and IT recruitment company. Although still a major shareholder, Mike left Crimson in 2010 to concentrate on the Flair Business Growth Consultancy. He uses the same proven tools and techniques to de-skill the sales process so making it easier for people with less sales experience or ability to still deliver exponential growth.
Richard Clark, managing director, berg
Richard joined berg in January 2016 after over 11 years with rival firm Irwin Mitchell and prior experience within the financial services industry, working for a couple of the large banks in operational and programme leadership roles. As managing director at berg, Richard's role includes business strategy and operational design alongside change management and continuous performance improvement. Ultimately tasked with developing and growing a business which has been challenging convention for more than 35 years.

Chris Handford, director of regulatory policy, Solicitors Regulation Authority
Chris has been director of regulatory policy at the Solicitors Regulation Authority since May 2015. He has responsibility for leading a reform programme that will remove unnecessary regulation and allow flexibility for legal services providers to deliver services in the way that consumers want, while continuing to protect consumers. Chris has over 15 years experience of developing policy in the legal service sector. He was previously head of research and development at the Legal Services Board, the oversight regulator for legal service in England and Wales.
Sally Holdway, head of innovation, QualitySolicitors
Sally is a qualified solicitor, having started her career working for a high street firm. More recently she has been director of projects for a large volume conveyancer, and has also spent time providing consulting services to law firms nationally on process and IT. The latest QS project she has led is the build and rollout of the new QS 'Customer Platform'

Shaun Jardine, CEO, Brethertons
Shaun is an avid networker and describes himself as serial opportunist, frog kisser and chief penguin scout. An avid reader with a pathological hatred of reinventing wheels. Shaun aims to deliver a strategy designed by fictional characters from a pithy Canadian legal novel and a book about talking penguins with briefcases. Shaun describes himself as a retired litigation lawyer who now leads a law firm as a second career. When not managing, the only chargeable work Shaun carries out is as a commercial mediator with a penchant for neighbour and boundary disputes.
Paul Lowe, former operations director, Darbys Solicitors
An accomplished, professional with excellent, leadership, management, compliance and team working skills in the legal world with an exemplary work ethic. As a commercial Litigator, my strength was achieving practical, commercial settlements for clients. I have carried those strengths into senior management roles striving to drive business forward with pragmatic, innovative solutions with the foresight to change, and adapt with business requirements. Previously operations director and head of risk and compliance at Darbys Solicitors a top 150 law firm. I was the compliance officer for Legal Practice (COLP) .I and over oversaw all of the day to day operations within Darbys having particular responsibility for IT operations ensuring the firm runs as smoothly as it can. I have had past experience of project managing the move of both the Oxford and Hale offices along with the project management of the introduction of a new practice management system in 2014. I have been the Chairman of The Oxfordshire Business Awards for the last eight years.

Janine Parker, partner and head of UK professionals, Paragon
Having underwritten the contribution at the Solicitors Indemnity Fund, Janine joined the insurance broking market in 2000 and now specialises in placing a range of insurance products for law firms of all sizes in England and Wales. Risk awareness has always been high on the agenda and she actively promotes financial, business and risk management within her clients. Janine is one of the architects of LawSelect a holistic indemnity club for well managed law firms who receive complimentary risk support and best practice sharing amongst its members. LawSelect operates in a micro-climate protected from the ups and downs of the Professional Indemnity market giving clients sustainability and confidence in their indemnity provider.
Tony Parish, chairman, G3 Comms
An award-winning entrepreneur, Tony has created successful companies for almost 30 years such as G3 Comms, the Aura Alliance and the UCA. As co-founder of G3 Comms, his vison was to deliver an unmatched customer experience based on integrity, honesty and customer excellence. With an impressive career in IT and Telecommunications, vast customer, industry and future market knowledge, Tony has always changed the industry in terms of views and developed new ideas that have turned in to great business ventures. With his leadership, G3 Comms has help organisations to transform their business communication and gain operational and strategic advantage.
Natasha Rawley, The File Queen, Archive Document Data Storage
Natasha Rawley is known to her clients as The file queen. Working for Archive Document Data Storage for over 10 years based in their London and Swindon record centers. Natasha has over 15 years of experience in record and information management. Her expertise are in the legal sector working with firms to align their record and information management and storage processes. Helping firms think differently about how they manage their data and information. Leading to restructuring of internal records management process as well as introducing electronic retrieval and storage solutions to firms. Advising on record retention policies and how to identify and protect vital information assets within the firm. Natasha has been an active volunteer for PRISM International (governing body for information storage and management companies) as well as ARMA international a Nonprofit professional association and authority on managing records and information.
William Robins, operations director, Keystone Law
William has been on the board of Keystone since 2009. William is responsible for the day to day running of the firm, in particular, the central office support team – a team of support staff who work seamlessly with the firm's lawyers to help them support their clients. William is at the forefront of agile working in the legal sector and an advocate of streamlining business processes to promote client service and value. In 2015 William, together with other members of the firm's board, took the Keystone approach to the Isle of Man, setting up the first UK law firm on the Island for 30 years. William studied law and qualified as a solicitor in 2003 with City firm, Berwin Leighton Paisner where he practised as a corporate lawyer before joining Keystone to focus solely on management.
Frank Saxby, practice director, QualitySolicitors Barwells
Frank began his career with the Ministry of Defence. After gaining an Honours Degree from the University of London he joined the UK representative of a specialist international heavy lift shipping business in a project and finance based role working mainly to the petro-chemical construction project industry. He then joined a software house in a board level management role involved in the design and implementation of insurance, merchant banking and housing asset management software. In 2002 he joined his first law firm and has spent the last 14 years in practice management as CEO and practice director roles. As practice director I am involves me in the strategic and operational development of the firm across the branch network in the key areas of finance, human resources, operational and BD.
This event is supported by: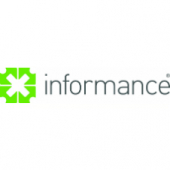 Join Informance at the Qlik Sense Road Show and find out how anyone within your firm can explore vast amounts of data and find meaningful insights.
At this event, you will see first-hand how Qlik Sense will enable you to gain a great insight into making smarter and better use of data within your firm, so you can:
What to expect
Gain a great insight into making smarter and better use of data within your firm, so you can:
Go beyond established hierarchies and accepted ideas about how data should relate
Investigate how different parts of your firm truly interconnect
Benefit from a modern visual analytics platform that's powerful, fast and incredibly easy to use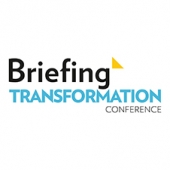 This conference will deliver focused and thought provoking topics that give delegates access to fresh and innovative ideas from high calibre speakers both inside and outside the legal market. Expect to see expert panels of leaders in business transformation and executives from law firms leading the transformation of their businesses.
What to expect
After exhaustive research with your peers at the top of the legal business market, this year's conference will focus on engagement, and we'll be digging into that from three key perspectives:
Proven communication, delivery and engagement strategies
Project management and collaborative working
Technology and applied data analytics
"What does a real-life transformative event feel like within the firm?"
Winning hearts and minds: Proven communication, delivery and engagement strategies to help key players in the firm become active participants in the transformative journey.
"If I get paid by the hour, why do I want to become more efficient?"
Project management and collaborative working: Realistic ways you can embed process in the culture of your firm as you adapt to changing client buying behaviours and demands.
"If you can harness data analytics, then you are the most important person in the room."
Technology and applied data analytics: What are leading technology innovators inside and outside legal doing with their data, and what can you learn from them to ensure you are not leaving value on the table?
Who will benefit
Leaders involved in change management and business transformation, directors and senior managers in finance, operations, HR, facilities, telecoms and IT, law firm senior managers responsible for outsourcing and shared services, managing and senior partners, managers responsible for implementing legal project management.
Additional Information/Speakers
http://www.w3.org/1999/xhtml" xmlns:fb="http://www.facebook.com/2008/fbml"><head><title>Briefing Transformation 2016</title><meta content="text/html; charset=utf-8" http-equiv="content-type"><meta name="description" content="Create stories using social media. Turn what people post on social media into compelling stories. Collect the best photos, video, tweets and more to publish them as simple, beautiful stories that can be embedded anywhere."><meta name="keywords" content="storify, story, news, social media, create, twitter, facebook, flickr, twitpic, youtube"><meta property="og:title"><meta property="og:site_name"><meta property="og:type"><meta property="og:url"><meta property="twitter:creator"><meta name="apple-mobile-web-app-capable" content="yes"><meta name="viewport" content="width=device-width, initial-scale=1, maximum-scale=1"><meta http-equiv="X-UA-Compatible" content="IE=Edge,chrome=1"><meta name="twitter:partner" content="storify"><link rel="stylesheet" href="https://cdn.livefyre.com/libs/storifywebapp/3.2.81-production-0183b688-9f6acf8c4600a6da00054c052922aa04.css
This event is supported by: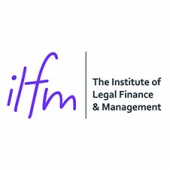 "A Different Approach"
The ILFM will be holding its annual one-day conference and networking event on Friday 13 November 2015 and we are returning to the Law Society in London.
What to expect
You will hear the latest news and the SRA's view of the consultations and possible changes in the Accounts Rules and how this will impact the industry and the COFA role, a role that has focused and highlighted legal finance compliance as a required discipline in any legal provider. You will hear expert views on the Reporting Accountants Report including the main pitfalls and risks of protecting client monies, and exciting news about the emerging CILEx Regulation. You will also get to meet and hear from Tim Kidd, ILFM CEO as he gives an overview on how the ILFM is moving forward and increasing the support and value we offer to all our members.
Now more than ever firms are hungry for common sense support and guidance in how to deal with the changing landscape of legal finance. Amongst our prestigious line up of speakers are..
Amanda Norton, Regulatory Manager, Financial Analyst at Solicitors Regulation Authority. Have your opportunity to hear the latest about SRA consultations and how the SRA envisage 'a different approach' working and how things are changing across the legal sector.
Andy Harris, Director, Hazlewoods LLP - SRA changes to Accounts Reporting. Andy Harris is an Executive Council member for the ILFM and is highly respected in the industry and a regular commentator and contributor to Legal Abacus and other publication. Andy is perfectly placed to share his views and answer your questions on legal accounts.
We are also excited to be giving an insight into the fast changing use of Digital, Cloud technology and Social Media. Like it or not, the legal sector is embracing new technology, and many firms are already leading the way with Social Media. We welcome Chris Rothwell, Channel Development Group Manager for Microsoft and Zoe Cairns – International Speaker & Consultant on Social Media, ZC Social Media to give us an expert view on what is happening and the different approach many are taking, and will be pleased to answer your questions. Sophie Urquhart, RBS, Customer Security Business Manager. She has several years experience in information security, risk assurance and financial fraud prevention. She was previously at BACS, and then VocaLink, as it became the UK national payments infrastructure operator.
ILFM Tutor and Executive Council Member, Darren Whelan will also be running through and demonstrating some everyday conundrums that our members face with VAT, and some Course snippets. There will be an opportunity to ask questions, either submitted before the conference or on the day, to our expert panel, consisting of the speakers and ILFM members.
After the conference we will be holding an informal networking drinks event so you can have a much deserved drink and a great opportunity to discuss, exchange and share views and knowledge with your peers, speakers and the ILFM Executive Council members and our new CEO.
Who will benefit
We understand the challenges that you and your firm face. It is our aim that the conference will bring together a variety of professionals that recognise the importance and share the views of legal finance giving you the opportunity to connect, be inspired and source answers to the challenges that you face day to day. So, whether you are supporting your firm and its COFA or leading the way as a practice manager there will be lots here for you.