Belfast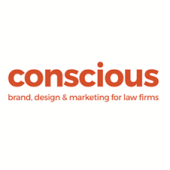 The definitive guide for professional service firms
This seminar is presented by one of the UK's leading providers of website and internet marketing solutions for professional service firms.
Topics covered:
What to expect
What you will learn
Website best practice in 2014 – what professional service firms are doing with their websites in 2014:
Why staff profiles are so important
The importance of up-to-date legal content
Podcasting and online video
Online document assembly/self-service
Why spend money on a content management system
An introduction to Pay Per Click adverts, email newsletters
Search engine optimisation – effective strategies
Keyword research – how to do it
National v geographic keywords
On page optimisation – the four key things
Inbound links – some myths exploded
Social Media – how can it fit into your marketing plan?
The do's and the don'ts and how to get your staff to engage
LinkedIn – how to use it and get the best from any time spent
Twitter – what is a tweet anyone and why should a professional service firm bother?
Facebook – what are the risks and rewards?
Blogging – is there any point? If so, what is it? What do I say and where do I say it?
YouTube – surely not? I work in a professional service firm not an advertising agency!
Email newsletters to help cross sell services - "Hello, I'm still here!!"
Why email newsletters are the most cost effective prospect/client communication strategy
What makes a good newsletter
The importance of "clean" email lists
The frequency of email newsletters
How to deal with complaints
The cost effectiveness of email v print newsletters
Website performance with Google Analytics – understanding how your website is performing
How to setup Google Analytics and what are the key metrics you should be tracking
What is "average" for a professional service firm's website in terms of statistics
How to set up "Goals"
Tracking how people find your website