Birmingham
What to expect
Why this MC1?
You will get a clear understanding of:
• the challenges facing law firms in the current economic climate;
• law firm finances, in a way that will help you understand how your actions affect profit and cash flow;
• how you can change your behaviour to contribute more effectively to your firm's performance and financial results;
• how you can help your firm to develop a competitive advantage; and
• an update on any key changes affecting law firm regulation and the Code of Conduct.

The course features a realistic law firm simulation allowing participants to see exactly how changing fee earner behaviour impacts on profit and cashflow and how to apply that learning back in the workplace.
Course Content
The day is split into three sections covering core elements of the SRA's syllabus:
Managing Finance
• Business planning – getting the big decisions right
• Key Performance indicators
• Funding and solvency – debt or equity?
• Understanding profit and improving the bottom line
• Controlling costs
• Working capital control and cashflow – how to reduce your lock up
Managing Clients
• Understanding what motivates clients
• Delivering what clients want in the way they want it
• The retainer, and solicitors' professional obligations
• Organising client relationships effectively
Managing People
• Delegation and managing other people's work
• Effective teamwork and decision-making processes
• How to get the most from a meeting
• Motivation and performance appraisal
Using a model firm, participants will assess the impact of management decisions, develop their own approach to good management, and share ideas on current best practice. The course will also cover a refresher of key relevant obligations in the Code of Conduct.
Key Outcomes
As a result of attending the course, participants will be able to:
• appreciate the importance of planning;
• understand financial data and key performance indicators;
• act confidently on information contained in financial reports;
• recognise what impresses clients and eradicate what upsets them;
• organise their relationships with clients to deliver great service;
• delegate more effectively; and
• manage meetings and make decisions which lead to improved performance.
Additional Information/Speakers
Speaker:
Doug Robinson, Kinch Robinson Limited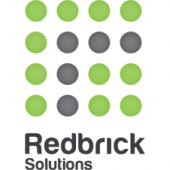 We are delighted to announce a new series of seminars in partnership with Legal Eye, Wesleyan for Lawyers and Reflect Digital.
What to expect
Topics covered will include:
'Financial Security and Sustainability for Law Firms'
The current economic climate and the obligations created by being a partner, member of an LLP or a company director, mean that firms need to ensure that they have the appropriate arrangements to underpin and sustain their business growth. This session will cover:
access to cash flow to meet key business needs
how to influence your Professional Indemnity Insurance
continuity planning and Key Person Cover
succession Planning
inheritance tax and business asset property relief
impact of automatic enrolment of staff into pensions
'Reaching the Consumer using Digital Marketing'
Positioning the Law Firm correctly to drive growth is essential and this session will look at 4 key methods to ensure success:
responsive web design
video content
visibility
testing and measurement campaigns
'Utilising Technology to Ensure Compliance and Manage Growth'
Technology is key to ensuring your business is making key decisions for growth based on accurate data and that you can effectively manage compliance requirements at this critical time. This session will cover:
Managing compliance and risk effectively
Relationships aren't just about the client!
How to identify key growth areas
Ensuring you have technology that grows with your firm
'Practical Tips on Risk and Compliance'
Compliance is important at all times, but especially so during times of high growth. This session will cover:
Publicity Requirements
Client Care
SRA Risk Outlook
SRA Continuous Learning and Development
Risk Management and Assessment
Material/Non Material Breaches
Practical AML advice-
Current SRA thematic reviews and AML changes
Who will benefit
The seminars are suitable for managing partners, financial directors, nominated persons, practice managers and senior partners and are essential for any law firm with plans to grow in 2015/16.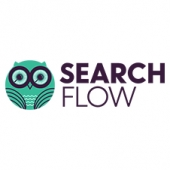 Latest research has suggested that the property market is cooling with predictions of a difficult year ahead for new instructions due to factors such as the forthcoming general election and the threat of interest rates increasing.
Firms remain challenged to market themselves effectively to win and retain business, maximise cost efficiencies while at the same time ensure one hundred percent compliance.
What to expect
Legal Eye – Practical tips on managing risk
Are you sure that your client care letters and terms of business are compliant? Do you know if your website and email footer is? In this session, Legal Eye will provide practical tips on the following topics:
An overview of the common omissions in client care letters and terms of business documents
How to comply with CQS protocol and other lender panel requirements
Overview of the processes required to manage risk, identify areas which can lead to non-conformances and solutions to support your COLP
Emerging key risk areas including identity theft, anti-money laundering risks and your responsibilities.
Landmark – Which Report? – Selecting the Appropriate Reports to Manage Risk in Property Transactions
The purpose of this session is to take a practical view of the role that the different Landmark/Argyll search reports play in risk management as part of a residential/commercial property transaction.
The session is highly interactive and very much geared towards understanding the different reports. The which, when & how of selecting the right ones for the various transactions will be covered so solicitors can manage risk as part of due diligence and client care compliancy as well as inform, both lawyer and client on how to deal with any situations that may be revealed within the report.
To aid the understanding and provide a practical use – this will be an interactive programme:
Quick 'prize' quiz- on environmental and flood
Why we do searches- Law Society compliance, avoiding traps and 'nasty surprises'
Breakdown the content of the reports – What data & information is included within environmental, flood and other risk reports?
Which reports to select and when
Matching the right reports for the right transaction including flood, environmental, planning and energy
SearchFlow – Embracing Changing Consumer Behaviour
Consumer behaviour continues to evolve. Law firms looking at growth strategies must focus on acquisition and retention of business which requires an understanding of what prospective clients value and how they find your business. As technology develops, law firms have a great opportunity to take advantage and implement tools within their websites to enhance that growth.
SearchFlow will provide an insight into consumer behaviour and how firms can embrace the digital consumer. SearchFlow will also look at what consumers value from a law firm helping you to establish a strategic plan leading you into 2016.
Additional Information/Speakers
Speakers:
Vanessa Moscardo-Parker, Senior Account Manager - Landmark Information Group
Rhonda Hales, Senior Associate - Legal Eye
Andrea Radford, Account Manager - SearchFlow
Organiser:
An introduction to the world marketing and business development to help you grow your conveyancing business in 2015.

ETSOS have teamed up with industry experts Conscious Solutions to deliver this FREE seminar, aimed at conveyancing departments and professionals who are interested in exploring how to grow their business in 2015 and beyond. Content includes: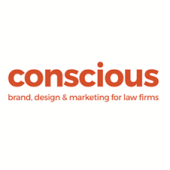 After last year's successful regional seminars, for 2015 we will be holding four in London, Bristol, Birmingham and Leeds - social media and website essentials (with Rich Dibbins, business development/social media consultant).
This seminar is presented by one of the UK's leading providers of website and internet marketing for professional service firms.
Speakers:
What to expect
What you will learn
How to fit social media into your marketing plan
What is social media?
How will it benefit you?
What social media platform should you be using?
Rules of social media
Social media marketing
LinkedIn, Twitter, Facebook, blogs: the basics and how to use them
Audience and content
Website essentials
Responsive design
Relevant content
Content management systems (CMS)
Google analytics
Search engine optimisation (SEO)
Social media integration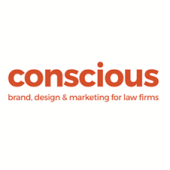 The definitive guide for professional service firms
This seminar is presented by one of the UK's leading providers of website and internet marketing solutions for professional service firms.
Topics covered:
What to expect
What you will learn
Website best practice in 2014 – what professional service firms are doing with their websites in 2014:
Why staff profiles are so important
The importance of up-to-date legal content
Podcasting and online video
Online document assembly/self-service
Why spend money on a content management system
An introduction to Pay Per Click adverts, email newsletters
Search engine optimisation – effective strategies
Keyword research – how to do it
National v geographic keywords
On page optimisation – the four key things
Inbound links – some myths exploded
Social Media – how can it fit into your marketing plan?
The do's and the don'ts and how to get your staff to engage
LinkedIn – how to use it and get the best from any time spent
Twitter – what is a tweet anyone and why should a professional service firm bother?
Facebook – what are the risks and rewards?
Blogging – is there any point? If so, what is it? What do I say and where do I say it?
YouTube – surely not? I work in a professional service firm not an advertising agency!
Email newsletters to help cross sell services - "Hello, I'm still here!!"
Why email newsletters are the most cost effective prospect/client communication strategy
What makes a good newsletter
The importance of "clean" email lists
The frequency of email newsletters
How to deal with complaints
The cost effectiveness of email v print newsletters
Website performance with Google Analytics – understanding how your website is performing
How to setup Google Analytics and what are the key metrics you should be tracking
What is "average" for a professional service firm's website in terms of statistics
How to set up "Goals"
Tracking how people find your website

LSN law firm forums have no set agenda and provide a unique opportunity to meet others like you working in UK law firm management, operational or support roles in a relaxed social setting and discuss common issues over a few drinks.
Our networking events are FREE to attend only if you work in a law firm or solicitors practice. If you fall outside this circle, please speak to Holly on 0870 112 5058
What to expect
Our law firm forums are FREE to attend if you work in a law firm or solicitors practice. If you fall outside this circle, please speak to Sarah on sarahc@lsn.co.uk
The format is very informal and starts at 6pm. You will receive a guest badge, which will entitle you to complimentary drinks and nibbles throughout the evening.
Helping you network
We help you get the most from our events in a variety of ways:
Connections
You will be sent a list of everyone attending, with their job title and company name if there is anyone you would like to be connected with on the night let the Legal Support Network team know and we will introduce you on the evening.
Guest badges
When you register for the event you will be asked which 'group' you would like to be assigned to i.e. finance/accounts, IT/systems, HR, marketing/BD, knowledge management, risk/compliance, practice/general management - and the colour of your badge will let other people know your job category. This helps everyone at the event to identify your particular interest and will also help you find others in with the same role as you.
Who will benefit
You can expect to meet any of the following professionals on the day:
Finance/Accounts
CFOs/Directors of Finance
Financial Controllers/Managers
Credit/Revenue Managers
Accountants & Analysts
Finance/Accounts Managers
Revenue Controllers
Legal Cashiers

IT/Systems
IT Directors
IT Managers
Finance Systems Managers
Network Managers
IT Technicians
Project Managers
HR/Personnel
HR/Personnel Directors
HR Managers
HR Advisors
Recruitment Managers
Marketing/Business Development
Marketing/BD Directors
Marketing/BD Managers
Client Relationship Managers
Marketing Execs
Knowledge Management
KM Directors
KM Managers
Library and Information Services Managers
Professional Support Lawyers
Risk Management and Compliance
Risk Directors
Risk Managers
Quality Managers
Compliance Directors
Compliance Managers
Other areas
COOs
CEOs
Practice Directors
Partnership Secretarys
Heads of Facilities
Office Managers
Law Costs Draftsmen
Legal Costs Managers
…and many others besides. There are no restrictions on attendance from people who work in law firms - we welcome anyone and everyone but you must be employed by a law firm.
Additional Information/Speakers
If you've never been to an LSN law firm forum before and would like to know more about the evening before registering, feel free to give us a call on: 0870 112 5058 - we'll be happy to have a chat.
Don't work in a law firm but would like to attend?
We often receive enquiries from vendors, suppliers and professional service providers who would be interested in attending. It should be noted that our networking events are provided purely for the purpose of professional networking and not designed to offer a platform for selling products or services. Please contact Sarah on 020 8322 7797 for more information.