Central London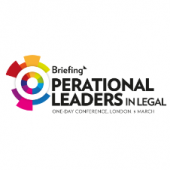 The only event to specifically target chief operating officers, business managers and others in operational leadership roles from large UK and international law firms, Briefing's Operational Leaders in Legal event returns in 2017 to enlighten, challenge and engage operational leaders by uncovering and discussing the issues they face in an increasingly challenging and fast-changing market.
This event is supported by: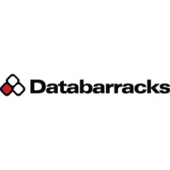 As a law firm, your risks are always evolving
From hyper-local environmental hazards to growing international cybercrime and hacktivism, if you're a law firm in the UK, you need to learn from the past and adapt to the future.
Continuity plans, on the other hand, tend not to change much after creation. Overstretched and under-resourced legal IT professionals are being pulled in too many directions, and DR planning quickly slips down the agenda.
What to expect
14:15 Registration
14:30 Opening remarks from chair, David Groombridge (Gartner): Managing IT Supplier Risk in Cloud Services Cloud services are maturing and consolidating with key players Amazon Web Services, Azure and Google leading:
• How can you manage the supplier risk when many of the services you use are running on these platforms?
• How do you negotiate terms with global behemoths?
• In the event of an outage, how can you maintain continuity?
15:00 Creating an Effective Management Structure for DR and Business Continuity
How should you build effective management structures for continuity within a law firm?
How does the partnership model and the specific challenges of the industry (such as IT taking ownership of Facilities Management for instance) affect continuity planning, incident and crisis management teams:
• Should Partners be required to invoke recovery
• What specific skills are required for immediate action and what level of authority is necessary for rapid containment to limit access or impact of cyber threats?
15:30 Coffee Break
15:45 Continuity and Cyber Threats in the Legal Sector
Ransomware has become the biggest cause of major recovery. Over 50 new variants have emerged since the start of 2016 and law firms are becoming one of the most likely targets.
This is all taking place against a backdrop of digitalisation and an increased expectation of zero downtime:
• How to create a specific incident management and escalation process for ransomware attacks
• How to modify existing continuity plans to apply to malicious attacks
• What is a reasonable period of downtime from a cyber-attack versus a natural disaster or IT failure?
• Managing emergency communication for the incident response team, the firm and externally
17:00 Drinks in Scarfes Bar
Over the past few months we've seen massive SharePoint and Office 365 announcements from Microsoft. From SharePoint 2016 to the Intranet in your Pocket, Microsoft Groups and more, it's becoming more of a challenge to make sense of the choice available. In this seminar, we'll show you how to utilise disparate technology products to create valuable business solutions.
What to expect
Session 1 - in review - the latest from Microsoft
We'll be reviewing the latest product announcements from 2016 on SharePoint, Azure and Office 365 (Yammer, Delve, Planner, Groups, Videos and more) helping you sort the fresh from the fad. We'll be joined by Microsoft to share the highlights from their Ignite conference.
Session 2 - in action - SharePoint and Office 365
We'll be putting products into context, with real life scenarios of how our customers are successfully utilizing them in their digital workplaces.
Session 3 - customer story - we'll be joined by Joe Dilieto, communications manager at Informa
SharePoint 2016 or Office 365?
With SharePoint 2016 here and Office 365 offering a host of new functionality, how do you decide whether to upgrade or migrate to a new platform? We'll help you plan for your next step, making it clear what your options are. We'll be joined by one of our customers who've successfully migrated to Office 365 from on-premises.
Session 4 - wrap up - turning technology into business value
How do you put the right products into action in a way that will add value to your organisation? We'll be discussing what to consider, helping you make the best of the choice available from Microsoft.
We have limited seats available for this session so please ensure you reserve a space in advance by completing the form on this page. For any questions of queries regarding this event, please email sunny.singh@brightstarr.com.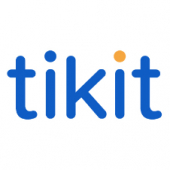 This year's P4W National User Group Conference will be on 17th – 18th November. The annual two day conference will be held at the BT Centre, London. This year's theme will be future proofing your firm. We have a number of Tikit workshops lined up as well as some exciting guest speakers and sponsors. The agenda will be kept up-to-date on this page, so keep checking!
What to expect
Agenda
Day one
| | |
| --- | --- |
| 09.30 | Registration (BT Centre Reception) |
| 10.00 | Opening address with Simon Hill, COO at Tikit and Jane Pritchard, User Group Chair (Auditorium) |
| 10.15 | Development strategy and P4W roadmap with Mark Garnish, Development Director at Tikit (Auditorium) |
| 11.00 | Tikit workshops round 1 (TBC) |
| 11.45 | Tea & coffee break |
| 12.00 | Property Fraud with Rob Hailstone, Bold Legal Group (Auditorium) |
| 12.30 | TBC |
| 13.00 | Lunch and networking |
| 14.00 | Sponsor workshops – Workshare, Mimecast, Conscious Solutions and Oyez |
| 14.45 | Latest Features and functionality of P4W with Richard Higgs Sales Director at Tikit (Auditorium) |
| 15.30 | Changes to the BoC with Deborah Burk (Auditorium) |
| 16.00 | Tea & coffee break |
| 16.15 | Keynote with BT Business Direct (Auditorium) |
| 16.45 | CLOSE with Jane Pritchard, User Group Chair (Auditorium) |
| 17.00 | Coach pick up from BTC to Mondrian Hotel and hotel check in |
| 18.30 | Drinks reception (Rumpus Room at the Modrian Hotel) |
| 19.30 | Dinner (Studios 1-3 at the Mondrian Hotel) |
Day two
| | |
| --- | --- |
| 09.00 | Breakfast either at Mondrian Hotel (This is booked for guests) or at BT Centre |
| 10.00 | Tikit User Association AGM (Auditorium) |
| 10.15 | TBC |
| 10.45 | Tea & coffee break |
| 11.15 | Tikit workshops round 2 (TBC) |
| 12.00 | TBC |
| 12.45 | Prizes for partner bingo and closing comments from Jane Pritchard, User Group chair (Auditorium) |
| 13.15 | Lunch and CLOSE |
*Please note that the agenda is subject to change at any time
Additional Information/Speakers
Sponsors
Platinum Sponsor
This year BT Business Direct are platinum NUG sponsors. This means that you will have the opportunity to attend a keynote speech that will look at how you can prepare for the future with technological innovation at your firm. More details to follow.
Gold sponsors
This year's NUG Gold sponsors are Conscious Solutions, Mimecast, Oyez and Workshare. During day one you will have the opportunity to attend a 45 minute workshop with one of these vendors. They will also be available for the duration of the event to answer your questions.
We are delighted to introduce our 2016 programme of tax seminars for law firms.
As in previous years we have selected topics which we hope will be of interest to UK and International law firms. This year's programme again has a strong international flavour and we will be joined by a number of specialists from PwC's international network.
At this event Leon Hutchinson will outline the key messages from PwC's 2016 Law Firm Survey and review recent accounting developments.
We are delighted to introduce our 2016 programme of tax seminars for law firms.
As in previous years we have selected topics which we hope will be of interest to UK and International law firms. This year's programme again has a strong international flavour and we will be joined by a number of specialists from PwC's international network.
At this event Keith Lawson will provide an update on recent VAT developments in the UK and overseas.
The format will comprise of an informal presentation with scope for Q&A.
Are you ready for the SRA's New Regime? This practical and interactive course will explore the new regime introduced by the SRA to replace the previous CPD requirements for solicitors this year.
The course will explore what it all means in practical terms and how firms and their solicitors can ensure that they have arrangements in place to meet the SRA's requirements.
What you will learn
Who will benefit
It will be suitable for managing partners, COLPs, training partners and managers, HR and practice managers and any solicitors interested in their continuing competence

Are you coming to the London networking event on Monday 11 July? New to Legal Support Network events? Nervous about networking? Don't know how to break the ice at professional events?
What to expect
Networking master-class
Preparation
Looking at and overcoming common fears of networking
Developing and raising your profile
Identifying 'targets' and setting specific questions
'Team strategy' (if attending with colleagues)
Psychological engagement – being positive
At the event
Having prepared engaging responses to questions such as 'what do you do? And tailoring those to differing events
Introducing people and marketing colleagues
Cross selling – understanding what rest of team/department offer
Key questions to ask to identify potential need
Being calm, confident and memorable
Business card
The follow up:
Most effective ways of following up, staying in touch and developing the relationship
Who will benefit
Anyone is welcome to come along and there will be a mix of different law firm professionals including:
Finance/Accounts
CFOs/Directors of Finance
Financial Controllers/Managers
Credit/Revenue Managers
Accountants & Analysts
Finance/Accounts Managers
Revenue Controllers
Legal Cashiers

IT/Systems
IT Directors
IT Managers
​Finance Systems Managers
Network Managers
IT Technicians
Project Managers
HR/Personnel
HR/Personnel Directors
HR Managers
HR Advisors
Recruitment Managers
Marketing/Business Development
Marketing/BD Directors
Marketing/BD Managers
​Client Relationship Managers
Marketing Execs
Knowledge Management
KM Directors
KM Managers
Library and Information Services Managers
Professional Support Lawyers
Risk Management and Compliance
Risk Directors
Risk Managers
Quality Managers
Compliance Directors
Compliance Managers
Other areas
COOs
CEOs
Practice Directors
Partnership Secretarys
Heads of Facilities
Office Managers
Law Costs Draftsmen
Legal Costs Managers
…and many others besides. There are no restrictions on attendance from people who work in law firms - we welcome anyone and everyone but you must be employed by a law firm.
Additional Information/Speakers
Luan de Burgh, M.A.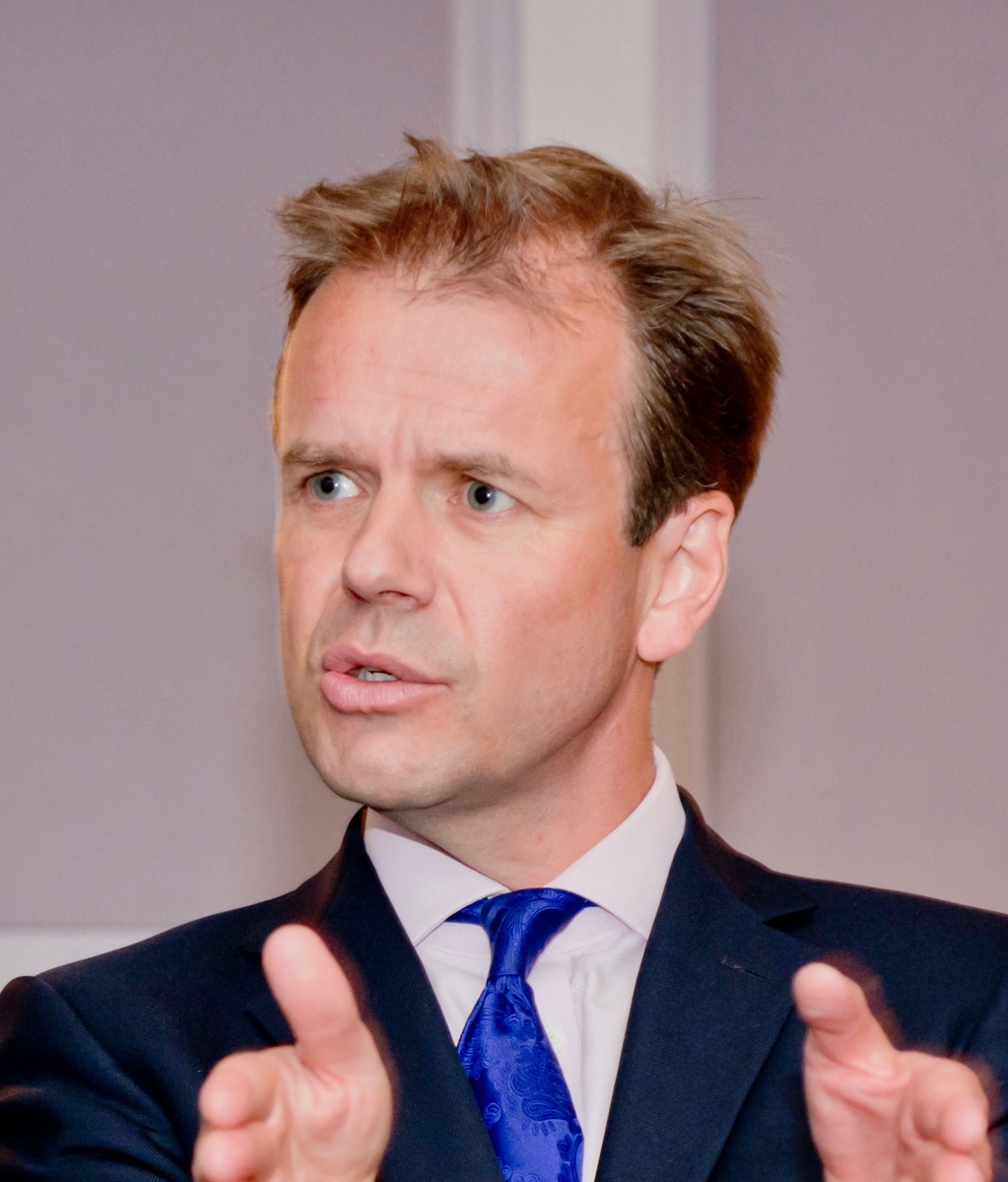 Luan de Burgh is the founding director of The de Burgh Group and heads a team of consultants who specialise in delivering leading communication, presentation and impact training to businesses of all sizes from SMEs to FTSE 100 companies.
For over ten years he has worked extensively with leaders in business (including law, finance, pharmaceutical, PR, retail, manufacturing and property) as well as with well-known figures in politics and the media.
Luan has an MA in Voice and Speech from the University of London where he subsequently lectured, as well as at the Royal Academy of Dramatic Art and is a visiting lecturer at BPP Law School.
A speaker himself, Luan has addressed audiences large and small around the world on topics including 'Perfecting Your Presentation Skills,' 'Speaking so that Others Listen,' 'Impact, Presence & Gravitas,' 'The Power of Effective Networking,' 'Leadership - Breaking Through to the Next Level' and 'Becoming a Trusted Adviser.' Recent speaking engagements include conferences at PwC, DLA Piper, Clifford Chance, Linklaters, Coca Cola, The Solicitors' Association of Higher Court Advocates, Legal Support Network, Managing Partners' Forum, International Festival of Business and many more in the UK, USA, Australia, Russia, Middle East and Europe. He is a regular commentator in the media on matters relating to communication, impact and delivery most recently for BBC World commenting on the General Election Leaders' Debate.
Testimonials:
"In business, effective communication can be a source of competitive advantage, and
Luan de Burgh is the master of getting it right."
Sir Nigel Knowles, High Sheriff of London and former Global Co-Chairman DLA Piper
"He is like a comedy turn with a serious angle. Very, very good."
Chris Labrey, UK Country Manager, Econocom
"Best speaker I have ever listened to"
Alison Neil, BBC
"Luan de Burgh was the best speaker I've ever seen. Hugely informative and very skilfully delivered. Outstanding, hilarious and informative"
Linklaters
"Utterly brilliant"
Sarah Wilder, Coca Cola
Join us at this exclusive roundtable event to find out how leading law firms are adopting agile working practices to drive down costs, increase productivity and revenue, and improve client care
Who will benefit
This event is designed for Managing Partners, CTOs, COOs, CIOs, IT and Facilities Directors who want to understand how agile working principles are transforming the way the legal sector does business. It will give you a unique opportunity to talk, not just with our experts, but also with your peers in leading law firms who are harnessing the benefits of agile working.
As part of London Tech Week, this breakfast workshop will look at how a well designed digital workplace can increase collaboration and efficiency.
Digital workplaces that connect together all parts of your business are becoming an essential platform to help you grow, bringing together your network of people, tools, content and knowledge into one single environment. Having a well-designed digital workplace can be the crucial difference between your employees adopting this new technology and leaving it to decline.