Central London
We are delighted to introduce our 2016 programme of tax seminars for law firms.
As in previous years we have selected topics which we hope will be of interest to UK and International law firms. This year's programme again has a strong international flavour and we will be joined by a number of specialists from PwC's international network.
At this event Keith Lawson will provide an update on recent VAT developments in the UK and overseas.
The format will comprise of an informal presentation with scope for Q&A.
Are you ready for the SRA's New Regime? This practical and interactive course will explore the new regime introduced by the SRA to replace the previous CPD requirements for solicitors this year.
The course will explore what it all means in practical terms and how firms and their solicitors can ensure that they have arrangements in place to meet the SRA's requirements.
What you will learn
Who will benefit
It will be suitable for managing partners, COLPs, training partners and managers, HR and practice managers and any solicitors interested in their continuing competence

Are you coming to the London networking event on Monday 11 July? New to Legal Support Network events? Nervous about networking? Don't know how to break the ice at professional events?
What to expect
Networking master-class
Preparation
Looking at and overcoming common fears of networking
Developing and raising your profile
Identifying 'targets' and setting specific questions
'Team strategy' (if attending with colleagues)
Psychological engagement – being positive
At the event
Having prepared engaging responses to questions such as 'what do you do? And tailoring those to differing events
Introducing people and marketing colleagues
Cross selling – understanding what rest of team/department offer
Key questions to ask to identify potential need
Being calm, confident and memorable
Business card
The follow up:
Most effective ways of following up, staying in touch and developing the relationship
Who will benefit
Anyone is welcome to come along and there will be a mix of different law firm professionals including:
Finance/Accounts
CFOs/Directors of Finance
Financial Controllers/Managers
Credit/Revenue Managers
Accountants & Analysts
Finance/Accounts Managers
Revenue Controllers
Legal Cashiers

IT/Systems
IT Directors
IT Managers
​Finance Systems Managers
Network Managers
IT Technicians
Project Managers
HR/Personnel
HR/Personnel Directors
HR Managers
HR Advisors
Recruitment Managers
Marketing/Business Development
Marketing/BD Directors
Marketing/BD Managers
​Client Relationship Managers
Marketing Execs
Knowledge Management
KM Directors
KM Managers
Library and Information Services Managers
Professional Support Lawyers
Risk Management and Compliance
Risk Directors
Risk Managers
Quality Managers
Compliance Directors
Compliance Managers
Other areas
COOs
CEOs
Practice Directors
Partnership Secretarys
Heads of Facilities
Office Managers
Law Costs Draftsmen
Legal Costs Managers
…and many others besides. There are no restrictions on attendance from people who work in law firms - we welcome anyone and everyone but you must be employed by a law firm.
Additional Information/Speakers
Luan de Burgh, M.A.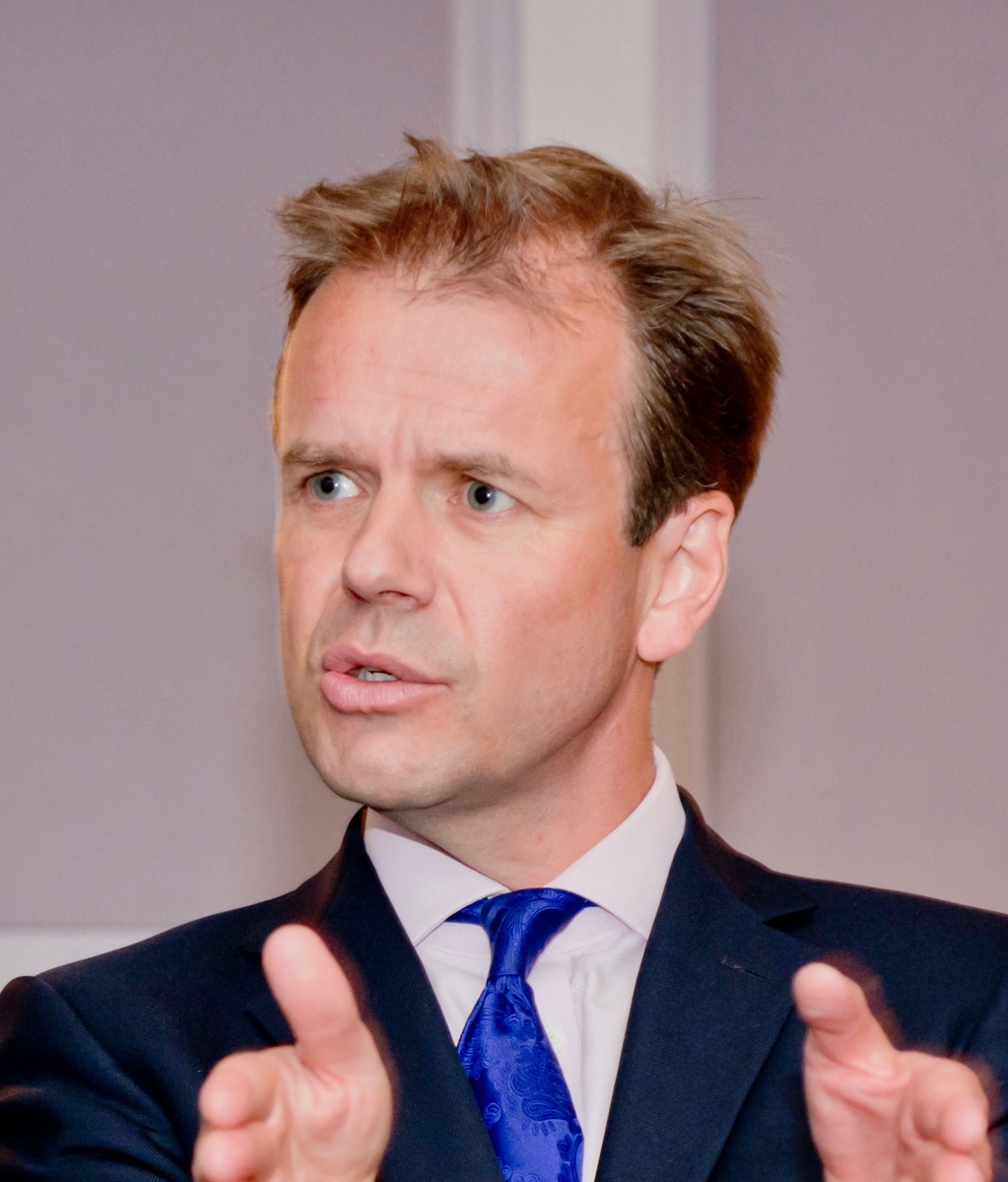 Luan de Burgh is the founding director of The de Burgh Group and heads a team of consultants who specialise in delivering leading communication, presentation and impact training to businesses of all sizes from SMEs to FTSE 100 companies.
For over ten years he has worked extensively with leaders in business (including law, finance, pharmaceutical, PR, retail, manufacturing and property) as well as with well-known figures in politics and the media.
Luan has an MA in Voice and Speech from the University of London where he subsequently lectured, as well as at the Royal Academy of Dramatic Art and is a visiting lecturer at BPP Law School.
A speaker himself, Luan has addressed audiences large and small around the world on topics including 'Perfecting Your Presentation Skills,' 'Speaking so that Others Listen,' 'Impact, Presence & Gravitas,' 'The Power of Effective Networking,' 'Leadership - Breaking Through to the Next Level' and 'Becoming a Trusted Adviser.' Recent speaking engagements include conferences at PwC, DLA Piper, Clifford Chance, Linklaters, Coca Cola, The Solicitors' Association of Higher Court Advocates, Legal Support Network, Managing Partners' Forum, International Festival of Business and many more in the UK, USA, Australia, Russia, Middle East and Europe. He is a regular commentator in the media on matters relating to communication, impact and delivery most recently for BBC World commenting on the General Election Leaders' Debate.
Testimonials:
"In business, effective communication can be a source of competitive advantage, and
Luan de Burgh is the master of getting it right."
Sir Nigel Knowles, High Sheriff of London and former Global Co-Chairman DLA Piper
"He is like a comedy turn with a serious angle. Very, very good."
Chris Labrey, UK Country Manager, Econocom
"Best speaker I have ever listened to"
Alison Neil, BBC
"Luan de Burgh was the best speaker I've ever seen. Hugely informative and very skilfully delivered. Outstanding, hilarious and informative"
Linklaters
"Utterly brilliant"
Sarah Wilder, Coca Cola
Join us at this exclusive roundtable event to find out how leading law firms are adopting agile working practices to drive down costs, increase productivity and revenue, and improve client care
Who will benefit
This event is designed for Managing Partners, CTOs, COOs, CIOs, IT and Facilities Directors who want to understand how agile working principles are transforming the way the legal sector does business. It will give you a unique opportunity to talk, not just with our experts, but also with your peers in leading law firms who are harnessing the benefits of agile working.
As part of London Tech Week, this breakfast workshop will look at how a well designed digital workplace can increase collaboration and efficiency.
Digital workplaces that connect together all parts of your business are becoming an essential platform to help you grow, bringing together your network of people, tools, content and knowledge into one single environment. Having a well-designed digital workplace can be the crucial difference between your employees adopting this new technology and leaving it to decline.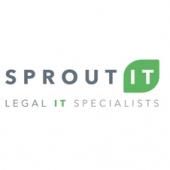 Solicitors, barristers and support staff, all singers from some of the most well-known national and international law firms and chambers will form a massed choir and perform to raise money for three charities AvMA, London Legal Support Trust and Sparks Children's Medical Research. And with Lesley Garrett CBE, the renowned opera singer and TV personality as our headline act and supported by the National Symphony Orchestra, it is going to be one fantastic evening!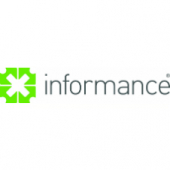 Informance and global law firm CMS Cameron McKenna are hosting an invitation-only legal roundtable event where CMS's finance director will demonstrate how their investment in Qlik technology for the firm's partners and staff has enabled them to meet their operational and business goals; such as streamlining financial decisions and improving productivity, cash flow and lock-up.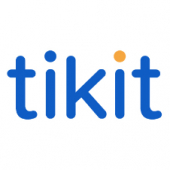 This year's P4W London Regional User Group will be held on Thursday 23 June 2016 at the iconic BT Tower.
Agenda
9.30 - Arrival with Tea/Coffee & Registration
10.00 - Opening address with Jane Pritchard, User Group Chair
10.45 - P4W Development Strategy – Mark or Adrian
11.15 - Coffee Break
11.45 - Workshop I – Specialist area
- Case Management – Josh Lewis
Additional Information/Speakers
Become a User Group member
£225 for the year.
What do you get?
Become a member and your firm is entitled to send delegates for free to your chosen Regional User Group. This year we are holding them in London, Manchester and Aberdeen. You will also receive a discount (over 40%) on each National User Group Conference ticket as part of your membership.
Sign up or renew your User Group membership
Email Lucy in our Marketing Department to sign up lucy.barclay@tikit.com
At our latest Women with Ambition event, Ambition is delighted to be joined by BabyProof Coach Caroline Flanagan.
Using personal stories, case studies and interviews, Caroline explores how having children can impact a woman's career and shows how organisations wanting to improve talent retention and diversity, can and should be doing more to support their female staff before they start a family.
Additional Information/Speakers
Speaker: Caroline Flanagan
Caroline is a Speaker, Coach and Author of "Baby Proof Your Career: The Secret to Balancing Work and Family So You Can Enjoy It All", which became an Amazon bestseller on publication in 2015.
Caroline's mission is to make it easier for women to stay in the workforce after they start a family by giving them a toolkit for surviving the challenges of working parenthood.
You can read more about Caroline here.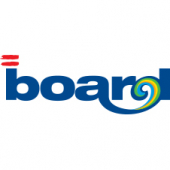 Analyze, simulate, plan and predict in a single platform
Join us as we introduce to you the latest innovation and enhancements of BOARD 10:
Data Fast-Track
Predictive analysis
Rich visualisation for data analytics
Geo-mapping
Excel-like formulas in reports
BOARD Cloud
Hear from industry experts (featuring guest speaker Addleshaw Goddard) how a seamless interaction betwee
What to expect
08.45 - Registration opens
09.00 - Introduction
Dominic Policella (BOARD managing director)
09.15 - Gary Simon, FSN (chief executive)
10.00 - BOARD 10 product demonstration
Chris Field (head of pre-sales)
10.40 - Break
11.00 - Jason Shaw, GVA Bilfinger Ltd (IT director)
11.20 - Gemma Old, Nampak Plastics (head of business systems)
11.40 - Sabahe Mrizag, Clear Channel (international BI manager)
12.00 - Ric Pizzuti, Addleshaw Goddard (head of finance)
12.20 - Networking reception
Please join us after the event for drinks and canapes