Central London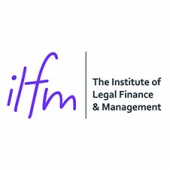 Two half day workshops dedicated to the compliance role of COFA. Available as a whole day or attendees can choose to attend either one of the half day sessions. Whether you are being appointed as a COFA, a member of an accounts team or supporting the COFA in their role you will find these workshops valuable.
The first session covers the role and duties of the COFA, implementing systems to enable you to monitor and identify breaches, dealing with your regulator, reporting, behaviour compliance and training.
What to expect
Part One (Morning Session)
Introduction of the COFA
What is the Role
Systems, procedures and reporting to monitor and identify breaches whilst overseeing compliance
Breaches (firm vs. COFA responsibilities), dealing with your regulator and Accountants Report
Development and training of staff
Behaviour compliance and internal communication
Part Two (Afternoon Session)
2011 SRA Accounts Rule changes
Interactive sessions with practical examples and scenarios showing what to look for, common oversights and potential pitfalls
Reviewing your accounting system and controls to highlight any limitations and improvements needed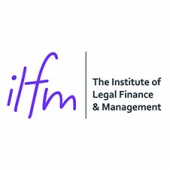 The ILFM Practice Management training.
This training provides a whistle stop tour through all the key responsibilities of a practice manager and provides practical insight into many areas of the day-to-day management of a legal practice.
Why you should do the training and how you will benefit from it.
Our Practice Management training is highly regarded and consistently scores Excellent in our delegate feedback questionnaires.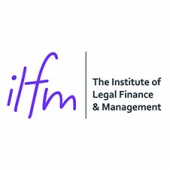 This one day workshop provides a full review of the SRA Accounts Rules 2011
This day is particularly valuable for those looking for a refresher course or who are new to legal finance. Cashiers are often involved in the preparation of the COFA report and a sound knowledge of the rules would be a distinct advantage for both this and when dealing with the Reporting Accountant and the Annual Accounts Report.
What to expect
The basic topics covered are:
Principles of SRA Accounts Rules and Code of Conduct
COFA and COLP and the impact on the Cash Office role
Client Account and Client Money
Use of Client Account
Client Monies Withheld from Client Account
Operating a Client's Own Account
Interest Rules
What is a bill? What is an agreed fee?
Office Monies and Professional Disbursements
Bank Reconciliations
LAA (In brief and AR's only)
Accounting Systems and Records including Central Register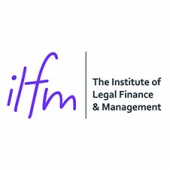 This training is aimed at those who are comfortable with their role as a cashier but may wish to expand their knowledge to include producing information for management purposes, right up to producing a full set of final accounts. It will be especially helpful for those who decide to sit the ILFM Associate Level Exams and have not dealt with underlying and fundamental accounting concepts before. Also looked at is the setting up and running of fundamental business practices that are required to run a practice in a business-like manner.
What to expect
Some of the Topics covered include:
Budgets - how to set them, uses and draw backs
Cash flows – how to set them up, differences with regard to budgets
Credit Control – looking at reporting on such
Management of files – WIP, billing periods, fee targets
Accounting Concepts – what are they, how are they used
What are the Final Accounts – explanation of the entries found in them
Producing a Final Set of Accounts – a practical exercise
Reviewing a Final Set of Accounts – looking at ratios
Open forum discussion
The day, as with all ILFM training days, will allow time for discussion and queries on all the subjects covered.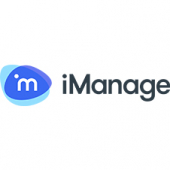 The iManage user conference is all about creating connections. Between customers and partners. Between professionals in the legal and other industries. Between those that are working with advanced technology – using it everyday in the service of their clients – and others that are still searching for solutions to important issues in their businesses. At the event, we'll explore those solutions in more than 25 educational sessions across Business, Technical and Developer tracks. We'll talk about industry trends and how to address them.
Join us for our free, half-day Intranets Masterclass at Microsoft's new offices in London. This half-day event will give you practical tips for every step of your intranet journey.
Whether you're looking to launch a new intranet or improve adoption on a current solution, we'll share the knowledge we've learnt from hundreds of successful intranet deployments.​
​AGENDA
Additional Information/Speakers
​​​​​Martyn Perks
Principal Business Consultant
Martyn is ​Principal​ Business Consultant at Bri​ghtStarr in the UK, bringing a wealth of business knowledge and experience to all his projects. Alongside his work at BrightStarr, Martyn writes and speaks about design, technology, innovation and business change for publications including The Independent, Big Issue magazine, spiked, the Guardian, Blueprint and netimperative.
Martyn regularly organises, speaks and chairs debates across Europe including at the Design Council, London College of Fashion, colleges and universities across the UK and the Battle of Ideas festival.​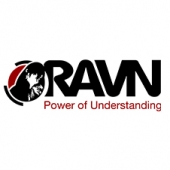 Law firms hold vast volumes of information containing their learned know-how and experience, as well as client data. Lawyers must be able to leverage this experience from documents for obvious competitive and efficiency reasons, and using artificial intelligence (AI) to extract and interpret relevant information leads to further differentiation for the firm and can dramatically improve the margin on client instructions.
What to expect
Agenda
14.30 – 15.00 – Refreshments, Introduction and Welcome
Presenters:
Peter Wallqvist, the CEO of RAVN Systems, started his career in the information retrieval industry as a research engineer at BT Research at the turn of the millennium. He has since participated in the delivery of some of the largest high-profile search and unstructured data processing systems in the world, at organisations like Autonomy (now HP) and as an independent consultant. Along with equally experienced engineers, Peter co-founded RAVN Systems in 2010 to build and deliver the next generation of advanced search systems.
Tony McKenna is the Regional Head of IT at Freshfields, an ILTA international council member and the Chair of ILTA's UK programming team. The International Legal Technology Association (ILTA) is our co-host for this event and Tony will be giving a short presentation on ILTA's expansion plans for the UK and Europe and its ambition to create a unique peer community for the legal profession.
15.00 – 15.20 – The Smart Law Firm
In a rapidly changing legal market, firms need to react and adapt to client demands, increasing competition and disruptive technology. Learn how firms can leverage emerging technology to be more agile, responsive and deliver an outstanding client experience.
Presenter: Stuart Barr, the CSO at HighQ, leads the company's product strategy, design and marketing. He is a technologist and designer with a diverse background in the web and social computing in the professional services industry, having previously worked at leading organisations including Freshfields Bruckhaus Deringer, Hays plc and Headshift. Stuart has a particular interest in how innovative and disruptive technology can be applied in the enterprise to transform the way we communicate, collaborate and share information.
15.20 – 15.40 – Three AI Stories To Get You Thinking
We'll cover three stories to get you thinking about artificial intelligence and return on investment (ROI). Does AI really deliver an ROI? What kind of ROI should you expect?
Presenter: Hugh Abbott is a Practice Lead at B2E Consulting. He has 25 years of experience in IT working with a wide range of blue chip clients including Ernst & Young, UBS, Accenture and Sainsburys. Hugh now focuses on taking costs out of manual processes with two key next-gen technologies: artificial intelligence and robotic process automation.
15.40 – 16.00 – The Only Thing To Fear Is Doing Nothing: How Artificial Intelligence Can Benefit Law Firms
We will demystify the concept of artificial intelligence and its use in the corporate world. There has been a lot of hype around AI, and we want to explore the real practical applications and how it could open up new possibilities.
We'll explain how RAVN's technology can fast-track the review process and automate information extraction. It can even produce contract summaries of key provisions in an easy-to-review format, resulting in faster turnaround for the client and freeing up capacity for fee-earners — which, critically, enables firms to improve their margins.
Presenter: Jan Van Hoecke, the CTO at RAVN Systems, is responsible for the company's product portfolio development and long-term technology vision. He's in charge of the development and research teams, and leads the design and engineering of RAVN's innovative products. Jan specialises in advanced computer architectures and artificial intelligence.
16.00 – 16.30 – Refreshments
16.30 – 17.10 – Case Studies on RAVN ACE
Wendy Miller, Partner and joint Head of Real Estate Disputes at BLP, will present on her experiences working with BLP's Contract Robot, and how this has transformed processes within the Real Estate Disputes team.
(Additional case studies to be confirmed.)
17.10 – 17.30 – Q&A
17.30 – 20.00 – St. Patrick's Day drinks and networking at The Folly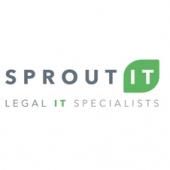 We will be holding a breakfast seminar for the legal sector on Thursday 5 May, 8.30am – 10.30am at The Honourable Society of Gray's Inn, 8 South Square, WC1R 5ET.
Tips on:
Enabling your human firewall
Enhancing reputation resilience
Developing global best practice
Protecting your client data
How to enable your human firewall.
ETSOS have teamed up with leading legal service providers Landmark and Compli to bring a series of events aimed at helping firms to take control and effectively minimise risks to their conveyancing departments.

Compli:
What Lies Beneath