Central London
We are delighted to introduce our 2015 programme of tax seminars for law firms.
As in previous years we have selected topics which we hope will be of interest to UK and International law firms. This year's programme again has a strong international flavour and we will be joined by a number of specialists from PwC's international network.
Sonia Watson and Kevin Jenkinson will discuss the developing transfer pricing landscape and also the BEPS initiative and how this is impacting international law firms.
We are delighted to introduce our 2015 programme of tax seminars for law firms.
As in previous years we have selected topics which we hope will be of interest to UK and International law firms. This year's programme again has a strong international flavour and we will be joined by a number of specialists from PwC's international network.
Keith Lawson will provide an update on recent VAT developments in the UK and overseas, relevant to law firms.
The format will comprise of an informal presentation with scope for Q&A.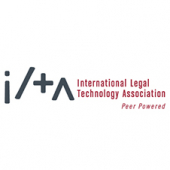 Subject Matters
After the success of ILTACON, all eyes turn to UK and Europe and our INSIGHT event in London. This year marks INSIGHT's 10th anniversary so we're going all out to make it the best ever. The date you need for your diary is Thursday 12th November, the venue is once again the fabulous 155 Bishopsgate, doors open at 9.00am. See you there!
What to expect
Sneak a programme peak

While we're putting the finishing touches to this year's programme, you can still sneak a peak at the session grid to date, to help you get a feel for what we'll be covering this year. As ever, INSIGHT is all about educational content and we're back with four tracks and 16 sessions – there's something for everyone.

Link - https://higherlogicdownload.s3.amazonaws.com/ILTANET/b4bbf021-ba87-4342-b70c-19453cb81290/UploadedImages/INSIGHT2015/INSIGHTSessionGrid.pdf

Keynote kick-off

The tone for every INSIGHT is always set by our keynote and this year we're delighted to welcome Peter Hiscocks, Entrepreneur in Residence at Cambridge Judge Business School. Peter will be discussing how law firms can manage innovation within their business, adding real value and securing substantive improvements through fresh and relevant projects.

Link - http://insight.iltanet.org/agenda/keynote

Linking up with LinkedIn

To coincide with our 10th anniversary here in the UK and Europe, and to underpin a membership drive across the region, we've now set up a dedicated LinkedIn group for ILTA Europe. It's open to anyone working in a law firm, legal department or with a legal technology vendor, and you don't have to be an ILTA member to join.

Join now at link - https://www.linkedin.com/grp/home?gid=8370093

Technology on show

INSIGHT couldn't happen without the support of our vendor sponsors and this year we are offering new opportunities for participation. All our feedback shows that delegates value the opportunity to catch up with all the latest supplier developments in the convenience of one room, so we're taking that a stage further this year. Track four will now be a dedicated Technology Showcase, geared around the subject of emerging technologies and with the onus still on education and learning rather than sales and promotion.
Who will benefit
INSIGHT is absolutely free for anyone working in a law firm or in-house legal department – there is no registration fee
We are hosting a free breakfast IT security seminar, with PwC and Microsoft as our guest speakers. We want to offer our clients, and professional services SMEs, the opportunity to learn about some of the latest developments and trends in IT security, whilst having the chance to ask questions to experts in those fields.
The date to put in your diary is Thursday 12 November, from 07:45 – 09:00, at the Law Society (Six Clerks Room).
This is a CPD-certified seminar (1 unaccredited CPD point will be attributed to attendees).
What to expect
This seminar will cover:
* Data Protection compliance and what this means for you
* Data security and the Cloud: Spotlight on Office 365 - reviewing Office 365 as an infrastructure to secure your data
* Creating a human firewall - trends and tips: reducing the threat the human factor represents for your organisation
Programme
7:45 – 8:00 Registration and Pastries/Tea/Coffee
8:00 – 8.10 Paul Coote, Instant On IT
8:10 – 8:30 Mark Deakin, Microsoft
8:30 – 8:50 William Rimington, PwC
8:50 – 8:55 Q&A and Sum up from Paul Coote, Instant On IT
Who will benefit
Target audience
Business owners and senior management in London-based small and medium-sized professional services organisations.
Additional Information/Speakers
Speaker Profiles
Paul Coote, Founder and Managing Director, Instant On IT
Paul is responsible for having developed Instant On IT's reputation for excellence in consulting, cloud and support services over the past 11 years. Highly respected in the IT industry and in the professional services industries which Instant On IT serves, he has focused the business on delivering forward-thinking IT strategy tailored to the SME market. Prior to founding Instant On IT, Paul was responsible for IT at a rapidly-growing, global IT services company, as well as designing future-proofed IT solutions for banks, insurance companies and HMOs in Europe and the US.
Mark Deakin, SME Cloud Technology Strategist, Microsoft
Mark has worked at Microsoft for 14 years, and in this time has been in various roles from support, marketing, consulting, partnering and strategy. For the last 4 years, Mark has been talking to clients and partners about Office 365 on a weekly basis, combining both presenting at events as well as visiting small businesses in person, with the ultimate aim of helping them concentrate on running their business and taking away the burden of managing IT.
Naveed Islam, Cyber Security Lead for the London region, PwC
Naveed has been part of the PwC's Cyber practice for the past 2 years and leads the Cyber Security team for PwC's London region business unit. He has worked with a vast array of clients in the business services, retail and finance sectors to build fit-for-purpose stringent security frameworks. Other experiences include: leading technical information security and governance reviews, and large scale security transformation projects. Previous roles includes lead technical security consultant at Accenture and Information Security Consultant at Cisco.
We'd like to invite you to a NetDocuments event hosted by Farrer & Co on 5 November, 2015 beginning with a drinks reception starting at 4PM.
Come network with your peer firms and hear from our customers and management as they discuss cloud computing and how NetDocuments is helping firms innovate and improve their document and email management strategies.
Additional Information/Speakers
Speakers include:
Neil Davison, IT Director at Farrer & Co, will talk about his experience one year after the firm's go-live date and his recent selection of NetDocuments email management solution.
Maurice Tunney, IT Director at Keystone Law, will discuss the business benefits gained from using NetDocuments across their distributed environment.
Alvin Tedjamulia, NetDocuments' CTO, will talk about the recent Microsoft partnership, and why 600 new customer firms have joined the service in 18 months.
Mike Sanders, Senior Solutions Expert at NetDocuments, will present a live demonstration of NetDocuments email management service (NetDocuments EM) featuring advanced predictive filing.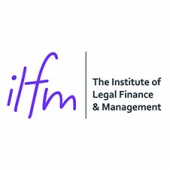 At Cybercrime and Fraud workshop in September, delegates gave the following feedback.
95.7% approval rating for Presentation
98.6% approval rating for Knowledge of Subject
100% would Recommend training to others
100% gave an overall approval rating of "Excellent"
What to expect
The faceless enemy
Introduction and latest statistics
Why should you care about it
The threats faced
Vishing
Bogus law firms
Virus, ransomware and malware attacks
Email and internet
Social Media and publically available information
Impact of an attack
Your clients and client money
SRA
Professional Indemnity Insurance
Loss of data and data protection
What can be done?
Bad habits
Cyber security - Usability vs Protection
Get the basics right!
Additional Information/Speakers
This course will not include constant technical jargon and phrases to confuse you! We speak in English.
The threats will sound frightening but they are real so this workshop will inform you of the risks so you can feedback to your firms with ideas and raise awareness of the issues
Survey by Willis insurance brokers states that 87% of surveyed firms with more than 100 partners highlighted cyber-attacks and fraud in their top 3 risks. Only 16% of firms with under 100 partners put this in their top 3 risks and the majority did not recognise it as a risk. Small firms in many ways can be susceptible to cyber-attacks due to smaller IT resources and the ability to enact preventative measures.

LSN's Legal supplier forum is back for 2015. Legal Supplier forums are for all our existing networkpartners alongside other suppliers, vendors and consultants to the legal market. Over 100 people attended in 2014 which made it a great success.
What to expect
09:00 – 09:40 LSNs world domination
David Sparkes, Managing director, LSN
Rupert Collins-White, Head of content, LSN
Sarah Cox, Head of client services, LSN
09:40 – 10:05 Competing in a rapidly disrupting market - lessons from Hailo
Andrew Pinnington, CEO, Hailo
10:05 – 10:30 Finding meaning in information to create a competitive edge and understand your clients and the market
Steve King, CEO, Black Swan
Ian Hooper, CEO, Scooch
10:30 – 10:55 Innovation and disruption in the legal market
Adam Shutkever, CEO, Riverview Law
10:55 - 11:00 Wrap up in the cinema
11:00 - 12:30 Joining the dots, networking and partner introductions all over a cuppa and a pastry
Who will benefit
We've no restrictions on who should or shouldn't come. Whether you're the managing director, marketing manager, project manager or a consultant - if your role or company is engaging with people in law firms - then we'd like to think there's a good reason for you to show up - after all, how often does anyone do an event for you?!
If you are available on the day and would like to come along please register now in the top right of this page and let us know.
Additional Information/Speakers
The BFI is an awesome venue, but also can be impossible to find the right bit!
Top Tip
If you're planning on coming, do yourself a favour and go 'old school' and print off a map of the venue location and pop it in your handbag, manbag or any other bag you may have on the day.
Find us at the side entrance of the BFI, next to the box office. Good luck!
Are you and your law firm prepared for the coming cyber-attacks?
Find out the answer by attending this seminar.
What to expect
By attending this half day event, you will:
Understand the importance of cyber security and its implications. Discover the main types of cyber attacks facing your firm.
Learn about the different types of preventive control that all legal businesses should implement to reduce the risk of Internet threats
Understand how the implementation of cyber security standards and controls could help you insure your firm at a better premium
Learn from the best at no cost for you. Both DPS and BSI have a combined expertise of over 130 years in helping organisations in general, and law firms in particular, perform better. DPS are the largest cloud services provider on the UK legal market, hosting more than 140 law firms nation-wide.
Additional Information/Speakers
Speakers:
Osman Ismail is the Founder and Managing Director of DPS. He set up the cloud services arm of the business a decade ago, turning the company into the first and only legal software supplier to offer hosted services to its clients. During this seminar, Osman will talk about the data security implications of moving your law firm to the cloud (i.e. opting for a hosted IT solution).
Daniel Fletcher has been underwriting for the past ten years, specialising in the risks faced by technology, or technology-reliant companies.
Currently an underwriter at Lloyd's of London, Daniel works for QBE Europe specialising in professional indemnity for global technology, media and telecommunications companies, all other non-regulated professions and cyber insurance.
Before his career in insurance Daniel obtained an honours degree in Internet Engineering and founded a successful internet service provider.
Daniel avidly keeps abreast of all movements in the technology, media and cyber arena and actively contributes to relevant online communities helping to inform others of the risks in these areas.
Stephen Porter is Management Systems Tutor at BSI. Stephen joined BSI's training department following a career in the Royal Navy, much of which was spent in the Information Security field. He has wide experience in designing, delivering and evaluating Information Security training and is a Certified Information Systems Security Professional.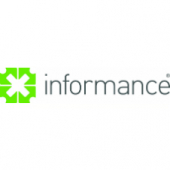 Join Informance at the Qlik Sense Road Show and find out how anyone within your firm can explore vast amounts of data and find meaningful insights.
At this event, you will see first-hand how Qlik Sense will enable you to gain a great insight into making smarter and better use of data within your firm, so you can:
What to expect
Gain a great insight into making smarter and better use of data within your firm, so you can:
Go beyond established hierarchies and accepted ideas about how data should relate
Investigate how different parts of your firm truly interconnect
Benefit from a modern visual analytics platform that's powerful, fast and incredibly easy to use
With the huge influx of younger workers entering organisations, ​​the ongoing growth of technology and the need to be digital to survive, it's now becoming clear that the whole working environment has to be more flexible and transparent in order to ensure engagement and to keep employees satisfied.
But where should you be investing in technology to drive employee engagement​?
What to expect
In our seminar we'll be answering:
What the heck is a digital workplace? - Just another digital trend or something I can't ignore?
Are intranets/digital workplaces more crucial to employee engagement than ever before?
What new considerations are there when planning your intranet/digital workplace to drive engagement?
Customer Q&A – How is one of our enterprise clients promoting employee engagement within their organisation, using their intranet/digital workplace to drive its success?
Employee Engagement Panel Q&A – Hear from industry experts on some of the biggest employee engagement issues. Get advice, information and ask your burning questions.
Strategy session - should you be backing an intranet or a digital workplace for the best results?
Who will benefit
"​Businesses all over the world are trying to build an inclusive, passionate, multi-generational team" - Josh Bersin, Bersin at Deloitte.
Whether you're at the start of your employee engagement journey or looking for fresh advice and tips from industry experts to drive your intranet/digital workplace initiatives​, this seminar is for you.​​​​​​​​​