Central London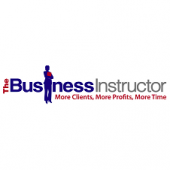 If you are the owner of a solo or small law firm or other professional practice and you want to:
- Attract clients rather than go out hunting for them
- Have a never-ending waiting list of your ideal clients who understand the value of your services and are happy to pay your fees without quibbling
- Get off the 'feast or famine' rollercoaster by attracting a consistent stream of new instructions whilst you get on with delivering your service to existing clients
Looking for a new HR and Payroll solution can be a time-consuming task. The HR Software Masterclass is designed to help guide you through the search and implementation process.
Come and learn about the process from someone who has experience with HR software on both the client side, and as an Account Manager. From procuring and championing software solutions to supporting customers throughout the implementation process the masterclass will draw on a vast range of experiences to cover what you need to consider when you are looking for HR software.
Looking for a new HR and Payroll solution can be a time-consuming task. The HR Software Masterclass is designed to help guide you through the search and implementation process.
Come and learn about the process from someone who has experience with HR software on both the client side, and as an Account Manager. From procuring and championing software solutions to supporting customers throughout the implementation process the masterclass will draw on a vast range of experiences to cover what you need to consider when you are looking for HR software.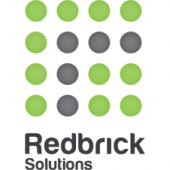 Each event carries 4.25 hrs CPD and is open to modern, progressive law firms. The roadshows are suitable for managing partners, senior partners, heads of department, practice managers and compliance officers.
The agenda is as follows:
9.30 – 10.30 Social Media Care: Customer Service in a Virtual World – Rich Dibbins : Conscious Solutions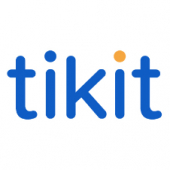 Tikit are delighted to announce that we will be running a user group for all Tikit eMarketing users on 12th July. It has been a couple of years since we held the last user group and we are excited to be able to take this opportunity to show you what we've been doing with the product over that time. We'll also discuss our overall strategy in the CRM space and how our newly announced partners Introhive and LegalPublish support it.
To let us know you'll be there please email marketing@tikit.com.
What to expect
High level agenda
Tikit and CRM – the vision:
eMarketing v6, the latest and greatest
Why move from v5 – a support perspective
LegalPublish – marketing in the cloud
Introhive – making CRM work for you
Where are we going from here – eMarketing v6 roadmap
Close
Drinks
We'll have Tikit representatives present from areas of Product Management, Consulting, Development and Support which should mean we'll be able to answer any question you might raise about the product and its future direction!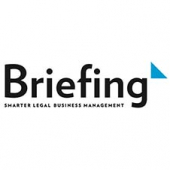 The future of automation lies both in redefining and streamlining processes in business services and in innovating traditionally bespoked areas of legal services delivery. From law firms building chatbot-based self-service systems for private and business clients to turning the finance function into a digital nirvana, automation spans the whole of tomorrow's legal business and every area of its work.
Additional Information/Speakers
Catherine Bamford, CEO and founder, BamLegal
Catherine is a legal engineer, and document automation and workflow design specialist with significant experience in the legal technology sector. Catherine works with the world's most forward-thinking law firms and in-house legal teams to improve their service delivery using market-leading legal technology.
Martin Blackburn, Sales director, Luminance
Martin has extensive experience in software sales, having spent the previous 20 years working for Cambridge Neurodynamics, Autonomy Systems and as part of the big data practice at Hewlett Packard Enterprise. During this time he has had responsibility for major accounts and held sales leadership roles. He holds a degree in business and marketing as well as a diploma from the Chartered Institute of Marketing.
Michiel Stoop, Legal project management adviser, Houthoff
Michiel specialises in project management, pricing (including budgeting and alternative fee arrangements) and change management. He has a key role in the development, improvement and implementation of a wide range of innovative legal project management tools and legal tech solutions. Michiel translates trends and developments into opportunities and services for both the legal and the notarial practice. He also has a legal background in corporate M&A and previously worked at a boutique M&A law firm.
Peter Saunders, Partner, Deloitte
Peter leads Deloitte's professional practices group and counts several of the UK's top 20 law firms among his clients. He is currently chair of the LLP SORP Steering Group of the Consultative Committee of Accountancy Bodies and was, until recently, chair of the 400-member cross-functional Association of Partnership Practitioners – an organisation which seeks to share best practice and knowledge among advisers to partnerships. As well as meeting the needs of his audit clients, Peter frequently advises on mergers, acquisitions, remuneration, profitsharing and partnership disputes. He has also been significantly involved in a number of expert witness cases in connection with frauds and professional negligence.
Richard Keenan, General counsel, UK commercial transactions, BT
Richard Keenan is the general counsel of the UK commercial transactions team. He has been with BT since 2008 and prior to that he worked for Freshfields Bruckhaus Deringer as an M&A lawyer in its London office. Richard grew up in New Zealand and attended the University of Otago, where he gained a double degree in law and commerce before obtaining a rugby scholarship to Keble College, Oxford to read for a masters in environmental policy.
Rob Lankester, Document automation manager, Berwin Leighton Paisner
Rob is responsible for the global implementation and growth of document automation at BLP. Previously, Rob worked at Irwin Mitchell for over nine years, where he led several change initiatives and implemented document automation before taking on its management full time. He was named as one of Thomson Reuters' Automation Champions and his work has been featured in leading industry publications. He helps clients (both internal and external) to improve their processes, reduce turnaround times, manage risk and be more efficient through the use of automation. BLP believes that tech specialists like Rob are leading the firm's drive to become a game-changing firm.
Sarah Houghton, Document automation specialist, Hogan Lovells
Sarah Houghton has been document automation specialist at Hogan Lovells since June 2017. She is responsible for globally overseeing, implementing and increasing document automation across the firm, as well as measuring and reporting on efficiency savings. Previously Sarah held a document automation specialist role at Norton Rose Fulbright. She has substantial experience working with Contract Express and a number of other knowledgerelated platforms, including Neota Logic and HighQ Collaborate.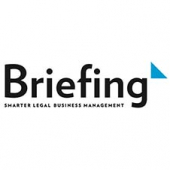 From dumb terminals to smart working – how are innovative law firms, professional services firms and other businesses combining the cutting edge of mobile technology with new ways of working, physical working environments and working practices to create radically different workplaces for the future? What, really, is a law firm's office for – and will it still exist in 2028? And what change management challenges await those managing the seismic shift from traditional modes to agile/smart working?
Who will benefit
Who should attend? Leaders and decision makers from top 100 law firms involved in:
CEOs, COOs, CIOs, CTOs and CFOs
Directors and heads of marketing and BD, finance, HR, knowledge, risk/compliance and IT
Operations leaders and business managers
Strategy and innovation leaders
Transformation and change leaders
Information technology and business systems
Knowledge
Human resources and change
Risk and compliance
Facilities/real estate and telecoms
Transformation and change
Information security
Additional Information/Speakers
Avnee Thakrar, senior legal adviser and women's leadership forum chair UK&I, 3M
Avnee is an experienced senior in-house legal counsel at 3M UK, previously in private practice at Edge & Ellison (now Squires Paton Bogg). She is a subject matter expert in EU competition law and public procurement and interested in strategy and operational excellence in the delivery of in-house legal services. Avnee is also the founder of the Thames Valley In-house Lawyers Network and cost effective manager of external legal service providers. She is a founding Steering Team member of the International Pro Bono Committee, chair of the women's leadership forum 3M UK&I and a passionate advocate of diversity and inclusion.
Carol Mynott, director, people and organisation practice, PwC
Carol is a director in PwC's people and organisation practice with a focus on small to medium-sized organisations, particularly in the business services sector. Carol joined the firm in 1996 and trained as a global mobility expert in its tax practice and continues to advise in this area. Over the past 10 years Carol has taken a broader role and she leads HR consulting for business services. Carol has particular experience in partner remuneration but she has also worked on global performance management processes, creating a 'people scorecard' for firms and developing competency frameworks. Carol leads the 'people' editorial team of the PwC Law Firm Survey which provides robust data to benchmark firms in areas including chargeable hours and remuneration.
Carol Stubbings, global leader, people and organisation practice, PwC
Carol is the global leader of PwC's people and organisation practice, which brings together 10,000 specialists with industry, technology, analytics, business, talent, strategy and HR expertise. Alongside her work with multinational companies, Carol talks and writes about talent, innovation and diversity – with a focus on the future of work and younger workers and the role companies and leadership can play in shaping their own paths in an uncertain environment.
Chris Oglethorpe, HR director, Gowling WLG
Chris is currently HR director at one of the largest international law firms, Gowling WLG. He coaches and develops senior leadership teams and boards, helping them to achieve business success through their people, talent and inclusion strategies. Chris has spent his career in the City working across different sectors, predominantly in complex global international financial services companies as an HR director and chief operating officer. Chris thrives on change and progress that has a positive purpose. Throughout his career he has encouraged individuals to fulfil their potential, and is proud to have supported apprentice, school leaver and graduate programmes.
Daniel Lewington, director, applied innovation, Thomson Reuters
Daniel is a design and user-experience director, problem solver, product innovator and strategic consultant with unparalleled executive experience in established design agencies, large companies and startups. Back in 2009, Daniel was part of the founding team of London-based mobile innovation startup Apsmart. In 2012 it was acquired by Thomson Reuters, which provides a considerable ROI for investors. Today at Thomson Reuters, he runs the product design team within the advanced product innovation group. Incorporating user experience design, interface design and front-end engineering, its remit is to develop new products and services for new markets and emerging platforms using the latest technical innovations.
David Symonds, VP and regional general counsel EMEA, Johnson Controls
David joined Tyco (now Johnson Controls) in September 2004 and is currently VP and regional general counsel, EMEA, responsible for managing the provision of legal services to all the businesses of Johnson Controls in Europe, the Middle East and Africa. He was intimately involved in the development and implementation of the innovative and award-winning legal services model Tyco launched in EMEA known as 'Smarter' (Segment and Subject Management, Regional Teams and External Resources) as well as the groundbreaking arrangement Tyco entered into with Eversheds. David was previously head of legal services at MAN B&W Diesel and head of dispute resolution and deputy legal director at British Nuclear Fuels. Prior to qualifying as a solicitor, David earned his MA in jurisprudence at St Edmund Hall, Oxford.
Nick Brook, head of facilities, Mills & Reeve
Nick Brook is head of facilities for Mills & Reeve. He has taken the opportunity to introduce workplace change into the organisation whenever there has been a refurbishment or relocation. As a member of the firm's workplace innovation group, he continues to challenge lawyers on how and where they work. Mills & Reeve won the 2016 Lawyer Business Leadership award for most innovative workplace initiative. Nick has worked in facilities, across a variety of sectors in three countries, for over 20 years.
Richard Brent, editor, Briefing
Richard has been the editor of Briefing since 2014, and he oversees all content that appears in the magazine and online. He was also the editor of monthly law firm management magazine Managing Partner from 2006 until 2010. He has interviewed numerous law firm and other business leaders over the years, and also written and edited on business topics for titles in a range of other sectors, including healthcare, administrative management, architecture and business travel. Briefing was relaunched in its current format in early 2016, and was shortlisted for launch/relaunch of the year at the Independent Publisher Awards.
Senior legal adviser and women's leadership forum chair UK&I,
3
M
Senior legal adviser and women's leadership forum chair UK&I,
3
M
Senior legal adviser and women's leadership forum chair UK&I,
3
M
Senior legal adviser and women's leadership forum chair UK&I,
3
M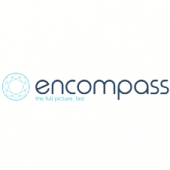 Join representatives from the regulators, law firms and LawTech for this informative Lunch and Learn event focussed on the new challenges faced by compliance professionals regarding MLR2017. This extended educational session will focus on the recent regulatory developments including the hot-off-the-press UK Money Laundering Draft Regs 2017. Presentations will cover the AML and KYC challenges law firms are faced with today and the panel will review how technologies are revolutionising KYC processes within the legal profession and are key to enabling a response.
What to expect
Agenda
11:30-11:45 Registration & Coffee
11:45-12:00 Welcome by Chairman
Chris Bull, Executive Director Kingsmead Square and Legal Technology Consultant
12:00-12:20 Update on recent regulatory developments
Amy Bell, Director at Amy Bell Compliance & Chair of the Law Society's Money Laundering Task Force
12:20-12:40 What compliance challenges are law firms faced with today?
Susannah Cogman, Partner at Herbert Smith Freehills
12:40 - 12:55 Buffet lunch served
12:55-13:15 Examples of AML Reg Tech
Kalliopi Tsianou, Product Manager at Encompass Corporation
13:15-14:00 Roundtable Discussion
Impact of technology: today's pain points and available solutions
14:00 End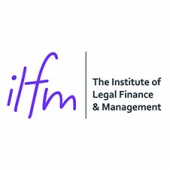 Two half day workshops dedicated to the compliance role of COFA. Available as a whole day or attendees can choose to attend either one of the half day sessions. Whether you are being appointed as a COFA, a member of an accounts team or supporting the COFA in their role you will find these workshops valuable.
The first session covers the role and duties of the COFA, implementing systems to enable you to monitor and identify breaches, dealing with your regulator, reporting, behaviour compliance and training.
Who will benefit
What to expect:
Part One (Morning Session)
· Introduction of the COFA
· What is the Role
· Systems, procedures and reporting to monitor and identify breaches whilst overseeing compliance
· Breaches (firm vs. COFA responsibilities), dealing with your regulator and Accountants Report
· Development and training of staff
· Behaviour compliance and internal communication
Part Two (Afternoon Session)
Topics covered include:
· General update on the role
· Practical examples
· Case studies
· Materiality testing
We are delighted to invite you to a breakfast discussion on how to embed best practice health and wellbeing principles in the office workplace.
Over the last few years, the real estate sector has seen a dramatic rise in interest in health and wellbeing in the workplace and links to productivity. This has brought about a shift in the business case of green buildings from energy efficiency and building labeling to place people at the forefront of design and operations in the workplace.
What to expect
Agenda
08:00 AM Arrival, networking and healthy breakfast 08:30 AM Event start 10:30 AM Close Detailed agenda to be sent in advance to all attendees.
Goals
- Understand how health and wellbeing is shaping the workplace
- Gain insights from early adopters and industry leaders
- Learn how to embed health and wellbeing strategies into critical decision making processes
- Share experiences of health and wellbeing in your workplace
- Network with peers in corporate real estate.
Who will benefit
The event will bring together our clients, a mix of end users, landlords and experts from all elements of the building lifecycle for an in-depth discussion.