Central London
We are delighted to introduce our 2017 programme of tax seminars for law firms.
As in previous years we have selected topics which we hope will be of interest to UK and International law firms. This year's programme will focus mainly on Europe and we will be joined by a number of specialists from PwC's European network.
What to expect
08:30 – Coffee & light breakfast served
09:00 – Seminar start
10:00 – Conclude
Who will benefit
These seminars are aimed at Tax directors and Finance Directors of law firms.
Ascertus Limited is bringing together security experts and three prominent legal software suppliers, including Mimecast, iManage and DocuSign, to discuss one of the most burning issues for the legal industry in 2017 – cyber security.
This free to attend seminar is hosted at the Auditorium in the new Central London offices of Bird & Bird LLP.
What to expect
Agenda
08:30am | Registration
09:00am | Welcome & Housekeeping
09:05am | The Cyber Threat Landscape for Law Firms | Rob Dartnall, Cyber Intelligence Director, Security Alliance
09:45am | Information Security, The Past, The Present and The Future | Niamh Muldoon, EU Information Security Director, DocuSign
10:15am | Business Held Hostage: Are You Ready for a Ransomware Attack? | Steven Malone, Director of Security Product Management
10:45am | Tea & Coffee
11:00am | The Perfect Storm - How culture, coincidences and con artists are still Social Engineering their way past your security measures (and what you can do about it!) | Jenny Radcliffe aka 'The People Hacker'
11:40am | Using Analytics and Machine Learning to Detect Threats | Frank White, Subject Matter Expert, iManage
12:10pm | TBC
12:40pm | Ascertus | Wrap Up
13:00pm | Close
Host and chair for the event: Roy Russell, managing director, Ascertus Limited
Roy is the Founder and Managing Director of Ascertus Limited. He has over 25 years' experience of implementing and supporting software technologies within the U.K., European, and North American legal markets. In 1992, Roy co-founded a software distribution company responsible for introducing the first legal document management systems into the UK marketplace. He has also held senior management positions at Huron Consulting Group, PC DOCS Group, CompInfo and Hummingbird.
Roy was one of the UK's first advocates of PC network based document management, imaging, and workflow systems and has spent the last 18 years advising many corporate in-house legal departments and law firms about their use of technology to improve productivity, reduce costs, and mitigate risk. Today he is well recognised as an authority in the document lifecycle and work product management space
Ascertus Limited
Ascertus provides information and document lifecycle management consultancy, software solutions and IT support services to law firms and corporate legal departments. Based in Central London, the company offers a full range of professional services – from consultancy, business analysis and project management; to software implementation, training, documentation and technical support – delivering bespoke email, contract and document management solutions in on-premises and privately hosted environments. The company has successfully delivered and managed some of the largest iManage Work installations at customer sites in the UK.
Ascertus has curated this event to educate the audience on one of the biggest issues facing law firms and their clients – the security of their digital assets, documents and emails. Last year the security breaches of law firms came in even more thick and fast and the threat only looks worse for the coming year. We have invited well known security experts and prominent legal software vendors to discuss, not only the where those threats may come from, but how they can mitigate the risks.
The cyber threat landscape for law firms: Rob Dartnall, Security Alliance, cyber intelligence director
This presentation provides insight into the multitude of cyber threats faced by the legal sector, and how threat intelligence can be used to identify, understand and mitigate some of these threats.
The presentation begins by outlining the key tenets of threat intelligence, how it should be defined, and how it should be practically applied in an organisation. The presentation then goes on to clarifying some broad categories of threat actor, from the nation state to insiders, and explaining why each category may want to target a law firm.
Rob will also provide details on example case studies where law firms have been targeted by cyber threat actors. He will then summarise key findings from the Security Alliance research, before explaining how future events and trends may impact the severity of the cyber threat to law firms.
Presenters biography
Rob is a CREST Certified Threat Intelligence Manager (CCTIM) and Cyber Intelligence Director of Security Alliance - a Bank of England certified Cyber Threat Intelligence provider under the CBEST framework.
With specialist interest areas of Insider Threat and Nation State Fusion Warfare, Mr Dartnall has unique experience and insight into the threat landscape. In his role as the Associate Director of Cyber Threat Intelligence to Gartner, Rob and Security Alliance are the global providers of Threat Intelligence services to Gartner consulting.
From a conventional Military Intelligence background Rob has been creating cyber threat assessments and testing programs for some of the largest organisations in Europe, North America, the Middle East and Africa.
Security Alliance
Security Alliance is a UK based cyber security company, founded in 2007 and specialising in the provision of highest quality cyber threat intelligence and security testing programmes. We bring together conventional intelligence methods and deep technical knowledge, helping our clients to understand their cyber threat landscape and make better security decisions.
Security Alliance is able to provide a range of consultancy services designed to fortify existing cyber security programmes against the specific threat actors and vulnerabilities unique to your organisation. We deliver them using carefully-chosen analysts with traditional intelligence backgrounds. That means we have a firm grounding in intelligence fusion and intelligence exploitation, with a broad understanding of the geo-political context in which your organisation operates.
The perfect storm: Jenny Radcliffe, Jenny Radcliffe Training
How culture, coincidences and con artists are still Social Engineering their way past your security measures (and what you can do about it!)
Presentation overview
Jenny Radcliffe aka "The People Hacker" has been getting past security systems using non-technical methods all her life. In this energetic and informative talk she will discuss why the "human element" is still such a popular way to "hack" into organisations, and why it is so difficult to "patch" this area of a company.
The talk discusses how an organization can be "profiled" by a malicious human hacker, who then uses this information to design a hack that will work well within the culture of the target company. Jenny will explain why culture is such an important element in the shape and nature of an attack on an organization, as well as in communicating the threat to its people and ultimately in the defence against attacks.
Jenny will talk about her own experiences as an ethical Social Engineer and will discuss the tricks, tactics and methods she uses to attack organisations via their people. She will give tips and guidance on how to "wake up the workforce" to the threat of Social Engineering, and will discuss how to maintain the engagement of all staff to help you prevent these threats from hitting your organization through its people.
Presenter biography
Jenny Radcliffe is an expert in Social Engineering, negotiation, persuasion and influence, non-verbal communication and deception, using her skills to help clients from global corporations and law enforcement, to poker players, politicians and the security industry.
Jenny speaks, consults and trains people in the skills of "people hacking" and explains how "Social Engineering" using psychological methods can be a huge threat to organisations of all sizes. She reveals how that same knowledge is a valuable tool for security professionals of all types in the prevention of these attacks, scams and cons of all kinds.
Jenny is the host of the internationally successful podcast "The Human Factor" which interviews people from all walks of life about social engineering, security, business and life.
Using analytics and machine learning to detect threats: Frank White, iManage, subject matter expert
Protecting client data is no longer a matter of simply 'securing the perimeter' when sophisticated types of cyber-attack like spear-phishing give attackers the same access as the users who have been compromised. By making information governance a part of their overall cyber security strategy, firms can ensure that hackers have limited access to information, reducing the potential damage of a breach.
Presenters biography
Frank has worked in legal IT for over 25 years, having occupied a number of technical roles through to IT Director of Ince & Co, responsible for delivering a professional yet personalised IT service and cost-appropriate IT solutions to a diverse global practice.
Frank joined iManage in February 2015 as a Subject Matter Expert to utilise his knowledge and experience to help iManage customers realise the best return on their investment in their iManage products, and to enable the company to deliver better products and create more value.
iManage
iManage is the leading provider of work product management solutions for law firms, corporate legal departments, and other professional services firms such as accounting and financial services.
iManage helps these firms serve their clients more effectively by improving productivity and governance throughout the creation, sharing, and security of work product. iManage is the comprehensive, integrated and reliable solution, trusted every day by over 3,000 organizations and one million professionals worldwide.
Information security, the past, the present and the future: Niamh Muldoon, DocuSign, EU information security director
Niamh will talk through the history of Information Security, how we got to the situation we find ourselves in today and what the Information Security challenges we face in the future.
Presenters biography
Niamh Muldoon joined DocuSign with 15 years' experience in the Information Security profession. The first 12 years of her career were spent working on Information Security teams for an Irish Financial Institution (AIB), she then progressed her career to manage the security strategy program portfolio for an Irish online eGaming company (Paddy Power). In 2014 she took her career global and set-up the EMEA Privacy and Compliance team for a cloud application provider (Workday) embedding privacy and compliance into the European headquarters based in Dublin.
She describes herself as "Born to Protect" as she protected the goals in her football sporting life and continues to protect data in her professional life. Niamh qualified as the youngest female in Ireland to obtain the Information Security CISSP qualification back in 2004. In her spare time she likes to give back to the Information Security industry by lecturing at National College Ireland, sitting on Global (ISC)2 Scholarship review panels and mentoring those new to the Information Security Profession.
DocuSign
DocuSign is changing how business gets done by empowering more than 250,000 companies and 100 million users in 188 countries to sign, send and manage documents anytime, anywhere, on any device, with confidence.
DocuSign replaces printing, faxing, scanning and overnighting documents with the easiest, fastest, most trusted way to make every approval and decision digital.
Organizations of all sizes and industries are accelerating contracts, approvals and workflows with DocuSign's Digital Transaction Management (DTM) platform and eSignature solution. DocuSign keeps life and business moving forward.
Business held hostage: Are you eady for a ransomware attack?: Steven Malone, Mimecast, director of security product management
Presentation overview
No organization is immune to a ransomware attack. In recent months, nearly half of all malware blocked by Mimecast for its 20,000 customers has been ransomware.
How ready is your organization to face a ransomware attack? This presentation will help you to understand and explore;
The impact of ransomware: Just how serious a threat is it?
How could ransomware get into your organization?
Why is ransomware happening more now than ever before?
How can you best defend against a ransomware attack before it locks up your critical information assets?
Steven will discuss how a three-pronged strategy of prevention, business continuity and email archiving can help defeat ransomware before it takes your business hostage.
Presenters biography
Steven Malone is Mimecast, Director of Security Product Management.
Having joined Mimecast in July 2013, he is tasked with defining and bringing the security product roadmap from vision to reality. Steve works closely with the all areas of the organization to bring new security products and services innovations to our customers.
Steven is a passionate advocate for security in technology. Prior to joining Mimecast, he held senior roles in the security channel and also technical positions in a number of global organizations.
Mimecast
Mimecast's security, archiving and continuity cloud services protect business email and deliver comprehensive email risk management in one fully-integrated subscription service.
Mimecast reduces the risk, complexity and cost traditionally associated with protecting email. You no longer have to manage an array of disjointed point solutions from multiple vendors. And you mitigate single vendor exposure if you have moved your primary email server to the cloud with services like Microsoft Office 365.
Our best-of-breed services protect the email of over 21,800 customers and millions of users worldwide against targeted attacks, data leaks, malware and spam. We give employees fast and secure access to sensitive business information, and ensure email keeps running in the event of a primary service outage.
SO 9001: 2015 has now been published. Centre for Assessment is here to ensure your transition from the 2008 version of the Standard to the 2015 version is as seamless and smooth as possible.
All Certified organisations will have until 30th September 2018 to transition to the 2015 version of the Standard, and although not mandatory, Centre for Assessment encourages a swift or early transition.
What to expect
Workshop objects
On completion of the course, delegates will be able to:
Identify the key changes between ISO 9001:2008 and ISO 9001:2015

Understand the new concepts and themes in the updated Standard

Identify what will need to be addressed within their organisation's QMS

Plan and prioritise actions for a smooth transition.

The likely implications on your current management system and on its certification

How the new structure links with other ISO management system Standards such as ISO 14001

The timescales for moving over to the new version of Standard
Who will benefit
This course is aimed at individuals who are responsible for implementing or maintaining a quality management system (QMS) and in particular, those who are tasked with managing the transition to the updated Standard.
Additional Information/Speakers
This course is available for in-house delivery where we can tailor the course to suit your requirements.
Are you ready for the SRA's New Regime? This practical and interactive course will explore the new regime introduced by the SRA to replace the previous CPD requirements for solicitors this year.
The course will explore what it all means in practical terms and how firms and their solicitors can ensure that they have arrangements in place to meet the SRA's requirements.
What to expect
Course topics
The background to CPD in the Legal Profession
The new SRA Continuing Competence system
Understanding the Reflective Learning Cycle
Exploring competences and the SRA Framework
Identifying training and development needs
Adopting suitable policies and procedures
What records do we need to keep?
How can Lexcel accreditation help?
Who will benefit
It will be suitable for managing partners, COLPs, training partners & managers, HR & practice managers and any solicitors interested in their continuing competence.
Additional Information/Speakers
All of our training courses are available for in-house delivery where we can tailor the course to suit your requirements.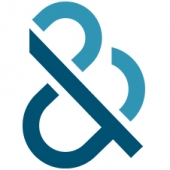 Today, the volume, variety and velocity of data causes challenges resulting in many law firms not unlocking their full potential. This can lead to missed growth opportunities, increased cost, and increased risk for firms, who struggle to master, identify, organise and maintain the commercial entity data residing within departments and across the business.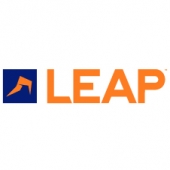 To increase profits in such a competitive market, busy law firms must maximise efficiencies when processing conveyancing work and generate new business wherever possible.
With effective methods put in place to convert incoming enquiries into new business and the increasing use of cloud-based software hastening the conveyancing process, law firms can generate greater profits. In addition, removing any reliance on panel managers and preventing loss of revenue in resulting commission.
What to expect
Hear from Professor Ian Cooper Britain's most experienced business development consultant and skills trainer for the legal sector and author of the successful and influential'Financial Times Guide to Business Development' on how law firms can improve business results fast.

Learn how to generate extra revenue from experts in the field and leading conveyancing software suppliers including LEAP, InfoTrack, Microsoft and Perfect Portal.

Explore how the innovative use of technology within the conveyancing market is helping law firms to work more efficiently.

Identify how to grow your network of referrers and market your services directly to estate agents, mortgages and the public at large without the need for a panel manager.

Take part in an interactive discussion that examines how cloud technology is changing the way law firms practice conveyancing.

Learn, network and engage with peers at the new Microsoft London Headquarters in Paddington.
Agenda
3:30 - Registration with refreshments
4:00 - Making residential conveyancing profitable - LEAP
4:20 - Your conveyancing office when and where you need it - Microsoft Office 365
4:40 - Take control with technology - How to ditch panel managers and get yourself back into the driver's seat - Perfect Portal
5:00 - How employing the right technology evolves your conveyancing - Infotrack
5:20 - Finding the missing millions: Converting telephone enquiries for conveyancing quotes into profitable business - Prof. Ian Cooper
5:50 - Q&A with panel
6:00 - Refreshments and canapes
Who will benefit
Partners, business managers and conveyancers of small law firms that wish to:
a) Run their practice with greater efficiency and generate more profit
b) Learn about and see first-hand the capabilities of leading software available on the market, or
c) Build their conveyancing client base
Take Control with Technology - How to ditch panel mangers and get yourself back into the driver's seat.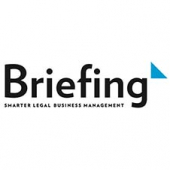 This exclusive event is part of the Briefing Frontiers innovation series which will be hosted throughout 2017.
We are delighted to invite you to our Business Rates Breakfast Seminar on the 24th November 2016.
The rates revaluation comes into effect on 1st April 2017. London occupiers are facing some significant uplifts in business rates liabilities. This seminar will focus on the London market which is being hard hit with an £8 billion rates bill increase over the next 5 years. This seminar will explore the significance to the London occupier market, already facing uncertain times through Brexit.

LSN Networking events have no set agenda and provide a unique opportunity to meet others like you working in UK law firm management, operational or support roles in a relaxed social setting and discuss common issues over a few drinks.
Our networking events are FREE to attend only if you work in a law firm or solicitors practice. If you fall outside this circle, please speak to Ellen on 0870 112 5058
What to expect
Our networking events are FREE to attend if you work in a law firm or solicitors practice. If you fall outside this circle, call us on: 0870 112 5058.
We will be back in town for our winter networking event. What should you expect?
The format is very informal and starts at 6pm. You will receive a guest badge and a privilege 'purple passport' card, which will entitle you to complimentary hospitality throughout the evening.
Helping you network
We help you get the most from our events in a variety of ways:
Guest badges
When you register for the event you will be asked which 'group' you would like to be assigned to - finance/accounts, IT/systems, HR, marketing/BD, knowledge management, risk/compliance, practice/general management - and the colour of your badge will let other people know your job category. This helps everyone at the event to identify your particular interest and will also help you find others in with the same role as you.
Networking zones
At 7pm on the night you will be split into your 'networking zones' according to the colour of your badge: Finance-Pink, IT-Green, Marketing and BD- Yellow etc, this helps you to connect with those working in a similar role to you and ask all those burning questions you didn't know the answer to previously.
Connections
You will be sent a list of everyone attending, with their job title and company name if there is anyone you would like to be connected with on the night let the LSN team know and we will introduce you on the evening.
Mark McCullough, Watson Farley & Williams: 'The LSN event is always a lively and good natured event where all the support teams from their respective law firms can get together and natter, eat, drink and generally be merry. It was very good to meet a few people who work in the same area of support as me (IT) from other firms. Signing up to the event was easy via the website (which itself is very informative) and free'.
Clive Knott, IT director at Olswang: "It's the first time I've attended one of these events and I've really found it useful. Very useful discussions, very useful contacts - very helpful in fact."
Who will benefit
You can expect to meet any of the following professionals on the day:
Finance/Accounts
CFOs/Directors of Finance
Financial Controllers/Managers
Credit/Revenue Managers
Accountants & Analysts
Finance/Accounts Managers
Revenue Controllers
Legal Cashiers

IT/Systems
IT Directors
IT Managers
Finance Systems Managers
Network Managers
IT Technicians
Project Managers
HR/Personnel
HR/Personnel Directors
HR Managers
HR Advisors
Recruitment Managers
Marketing/Business Development
Marketing/BD Directors
Marketing/BD Managers
Client Relationship Managers
Marketing Execs
Knowledge Management
KM Directors
KM Managers
Library and Information Services Managers
Professional Support Lawyers
Risk Management and Compliance
Risk Directors
Risk Managers
Quality Managers
Compliance Directors
Compliance Managers
Other areas
COOs
CEOs
Practice Directors
Partnership Secretarys
Heads of Facilities
Office Managers
Law Costs Draftsmen
Legal Costs Managers
…and many others besides. There are no restrictions on attendance from people who work in law firms - we welcome anyone and everyone but you must be employed by a law firm.
Additional Information/Speakers
If you've never been to an LSN law firm forum before and would like to know more about the evening before registering, feel free to give us a call on: 0870 112 5058 - we'll be happy to have a chat.
Don't work in a law firm but would like to attend?
We often receive enquiries from vendors, suppliers and professional service providers who would be interested in attending. It should be noted that our networking events are provided purely for the purpose of professional networking and not designed to offer a platform for selling products or services. Please contact Ellen Togher on 0870 112 5058 for more information.
This event is supported by: