Chester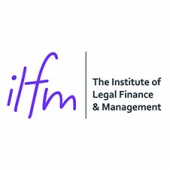 This one day workshop provides a full review of the SRA Accounts Rules 2011. This day is particularly valuable for those looking for a refresher course or who are new to legal finance. Cashiers are often involved in the preparation of the COFA report and a sound knowledge of the rules would be a distinct advantage for both this and when dealing with the Reporting Accountant and the Annual Accounts Report.
What will you gain?
- A thorough grounding in all aspects of the rules with workshops and discussions throughout the day.
What to expect
The basic topics covered are:
· Principles of SRA Accounts Rules and Code of Conduct
· COFA and COLP and the impact on the Cash Office role
· Client Account and Client Money
· Use of Client Account
· Client Monies Withheld from Client Account
· Operating a Client's Own Account
· Interest Rules
· What is a bill? What is an agreed fee?
· Office Monies and Professional Disbursements
· Bank Reconciliations
· LAA (In brief and AR's only)
· Accounting Systems and Records including Central Register.
ETSOS have teamed up with leading legal service providers Landmark and Compli to bring a series of events aimed at helping firms to take control and effectively minimise risks to their conveyancing departments.

Compli:
What Lies Beneath