Leeds

Legal Support Network is back in October with the Leeds networking event.

Legal Support Network is back this October with the Leeds networking event.
What do you get from our networking events?
Two hours of networking with like-minded people at the only networking event for business services within legal!
Exposure to over 100 law firms and suppliers
Assistance making connections and finding solutions
Help with finding a new job
Food and drinks
The chance to catch up with old and new colleagues
We give you access to every


Lunchtime event - REGISTER NOW!
Our networking events are FREE to attend but only if you work in a law firm or solicitors practice.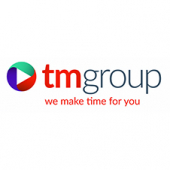 The Leeds Property Hub will provide regular opportunities for you to meet and share your knowledge with a local group of experts about the relevant and topical issues in your area. They will be attended by representatives from all parties involved in the property transaction, from conveyancers, estate agents and developers, to surveyors, lenders and Local Authorities – and will make for engaging and relevant discussion spanning the length and breadth of the industry.
Headline Topic

Work in an operational or support role in legal? LSN's Connect4Cities networking events are a unique opportunity to meet others like you! They're designed to help you make new connections, find solutions, catch up with colleagues and, if you're looking, help you find a new job!
Our networking events are FREE to attend but only if you work in a law firm or solicitors practice.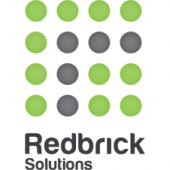 9.30 - 10.30 Social Media Care: Customer Service in a Virtual World - Rich Dibbins : Conscious Solutions
Do you have a social media strategy? If not, it's time to work one out. From dealing with complaints and negative responses to using the right tools to assist you with social media management, it's crucial that you examine these in 2017. Find out what tools you can use in 2017 to improve the way you manage social media – including Chatbots, the new Artificial Intelligence…
Looking for a new HR and Payroll solution can be a time-consuming task. The HR Software Masterclass is designed to help guide you through the search and implementation process.
Come and learn about the process from someone who has experience with HR software on both the client side, and as an Account Manager. From procuring and championing software solutions to supporting customers throughout the implementation process the masterclass will draw on a vast range of experiences to cover what you need to consider when you are looking for HR software.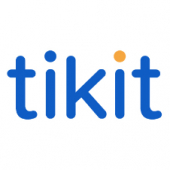 We are delighted to announce the return of our P4W Regional User Groups in 2017. These regional events are an ideal opportunity to see the developments we have been working on, network with fellow P4W users, speak to our experienced specialists and enjoy a fully catered lunch. We will release further details about the agenda nearer to the time, however for now, please save the dates in your diary. And, don't forget to tweet us @TikitP4W using #RUG17!c