Manchester

Legal Support Network is back this October with the Manchester networking event.
What do you get from our networking events?
Two hours of networking with like-minded people at the only networking event for business services within legal!
Exposure to over 100 law firms and suppliers
Assistance making connections and finding solutions
Help with finding a new job
Food and drinks
The chance to catch up with old and new colleagues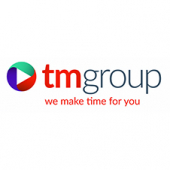 Join the conversation
The Manchester Property Hub will provide regular opportunities for you to meet and share your knowledge with a local group of experts about the relevant and topical issues in your area. They will be attended by representatives from all parties involved in the property transaction, from conveyancers, estate agents and developers, to surveyors, lenders and Local Authorities – and will make for engaging and relevant discussion spanning the length and breadth of the industry.
Headline Topic

Greetings, reader!
We are happy to announce the winner of Pinnacle OA's champagne prize draw is:
Jennifer Jackson
Business development
Squire Patton Boggs
Congratulations Jennifer! We will be in touch to deliver your champagne!
---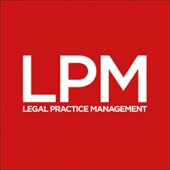 The Legal Practice Management events are the must-attend events for everyone in practice management from SME law firms.
Who will benefit
Practice managers
Practice directors
COOs / CFOs / CEOs
Office managers
Heads of finance
Accounts managers.
Check out what delegates from our last conference thought:
"Congratulations on such a successful conference. I would be very happy to contribute to any of your future events."
"Just a quick note to say how much I enjoyed the conference. I think you had the agenda spot on. Well balanced with a great group of participants and I took a lot away from it"
"I look forward to meeting my peers from other firms and networking, so having time for this is a plus many thanks"
This event is supported by:
Customer Service Excellence is a practical tool that drives customer focused change within organisations. It aims to bring professional high level customer service concepts into common practice whilst building a picture of your organisation and how focused it truly is.
What to expect
By the end of the session delegate will have:
Defined the role of the Champion
Gained a working knowledge of the Customer Service Excellence Standard
Explored the evidence requirements to achieve and maintain the Standard
Reflected on the role of the Champion in relation to managing expectations, selling the benefits and supporting continuous improvement within an organisation
'Mapped' their own organisation against the standard in relation to identifying strong evidence in place
Developed a personal action plan which will assist them to develop within the role
Who will benefit
People who were thinking of embarking on working with the Customer Service Excellence Standard
People who are currently working towards CSE accreditation
Those who are currently accredited with CSE and want to increase their knowledge of the standard.
ISO 9001: 2015 has now been published. Centre for Assessment is here to ensure your transition from the 2008 version of the Standard to the 2015 version is as seamless and smooth as possible.
All Certified organisations will have until 30th September 2018 to transition to the 2015 version of the Standard, and although not mandatory, Centre for Assessment encourages a swift or early transition.
What to expect
On completion of the course, delegates will be able to:
Identify the key changes between ISO 9001:2008 and ISO 9001:2015
Understand the new concepts and themes in the updated Standard
Identify what will need to be addressed within their organisation's QMS
Plan and prioritise actions for a smooth transition.
The likely implications on your current management system and on its certification
How the new structure links with other ISO management system Standards such as ISO 14001
The timescales for moving over to the new version of Standard
Who will benefit
This course is aimed at individuals who are responsible for implementing or maintaining a quality management system (QMS) and in particular, those who are tasked with managing the transition to the updated Standard.