Human Resources
This article was originally featured in the Briefing April 2017 report: The new recruiting, download the full report here.
On 14 March, resourcing heads and HR directors from 19 of the UK's top 50 firms and one of the Big Four accountancy firms, gathered for a roundtable discussion on the results of Legal Support Network's recruitment survey. We very much enjoyed being part of a fascinating session.
This report features the Legal Support Network recruitment survey and was sponsored by Codex Edge, part of Cogence Search.
Our recruitment survey focussed on the extent to which direct sourcing was taking hold in large law firms. We questioned whether firms had a formal strategy, how they were resourcing themselves and what levels of success they were having in sourcing candidates directly.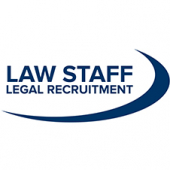 The recent article written by one of our consultants here at Law Staff concerning the seemingly 'biased' nature of the advice we give our candidates prompted a great deal of discussion. It certainly seems to have hit a nerve!
It raises the question, why should you use a recruiter at all? After all, there are many other ways to find a job – they are advertised on firms' websites, in the paper, on online job boards and specialist magazines (the Law Gazette, for instance).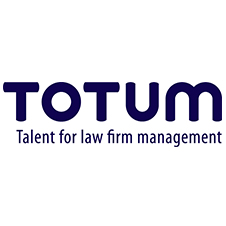 The team at Totum are delighted to welcome Shirin Stewart. Shirin specialises in the recruitment of project management, change, process and strategy management roles. Shirin has an extensive recruitment background having working in house for Freshfields, HSF, Citigroup and GE Capital. She also had the opportunity to work as a project manager on a large change programme whilst at Freshfields.
This Valuing People Management System follows the structure of both ISO & British Standards (BS). The standard has been developed by experts from industry bodies, employers and unions to provide a framework for organisations to value people, monitor and improve performance, for the mutual benefit of all parties.
What to expect
This 1-day workshop enables delegates to:
• Interpret key elements and underlying principles of the Standard
• Explore evidence requirements to achieve & maintain the Standard
• Gain insight of the standard by exploring core benefits and alignment with other ISO Standards
• Identify Key Roles & Responsibilities within the Standard (Internal & External)
• Gain an understanding of Audit findings and how they are communicated
• Prepare for assessment and understand the Audit cycle
Who will benefit
This workshop is aimed at those involved in the planning, implementing, maintaining, or supervising of a Valuing People Management System:
• HR Professionals
• HR Consultants
• Managers
• Team Leaders
Additional Information/Speakers
The delegate price includes:
• £100 voucher towards audit should you decide to work with the standard
• Lunch & refreshments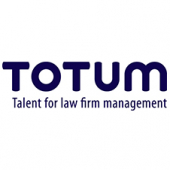 With typically only one job on offer, it's a fact that more candidates will be turned down for a role than will be selected. Even so, being told that you haven't been chosen, particularly once you've got through to the interview stage, can be hugely demoralising. 'What's wrong with me?' you cry into your cappuccino. Or for those with rather grander delusions: 'What's wrong with them? They've got it all wrong!' Neither response is helpful. The first leads to all kinds of negative thinking and over-analysing.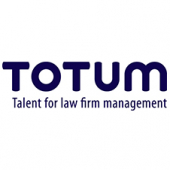 I was recently invited by our colleagues at Inclusive Employers to take part in a CV workshop at a charity called Clean Break. Set up in 1979 by two women prisoners, Clean Break provides opportunities for women who have experienced, or are at risk of being in, the criminal justice system. It helps them participate in the arts and has developed courses to help with practical skills.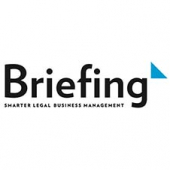 Aiming for inequality?

Briefing asks three leaders at top 100 law firms for a take on whether diversity talk is turning into appropriate action
LR Legal are pleased to announce that we have been shortlisted for the Recruiter Awards Best Client Services category. This nomination reflects our excellent and long-standing Client relationships, something of which we are extremely proud.
It was once a requirement of all high-flying lawyers that they put in long hours at the office - home, as well as lunch, was for wimps. Things have changed; nearly three-quarters of a million men and women in the UK are earning over £40,000 each year working fewer than five days a week. According to recruitment agency Timewise, who yesterday published a report documenting the growth of 'generation job-share'. If the workplaces of 2017 have one thing going for them, it's the rise in fewer and more flexible hours, for both sexes at senior level.