Knowledge Management
The attraction of an entirely custom IT solution is that you get the perfect fit with your organisation. Like a suit from a tailor rather than off-the-peg you want it to accommodate your organisation in each and every area; even where you may not adhere to the 'standard'. This is the beauty of bespoke, the cloth is cut around your need, not simply adjusted to make do.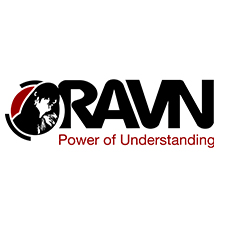 RAVN Systems, experts in Artificial Intelligence, Enterprise Search and Knowledge Management technology, are pleased to announce they have been shortlisted in KMWorld's 100 companies that matter in Knowledge Management for 2016.
"Without OneSource, my team would be searching Google all day, which would not only take up a lot more time, but also come with a greater risk of inaccuracy. The platform is very well-presented and user friendly – even to those who are not overly familiar with it. For Eversheds, OneSource really is a business necessity."
Nick Dove
CCU Manager, Client Opening team
Company Overview
What is a digital workplace?
Missed our latest webinar? You can now watch the recording with our consultants Martyn and Hannah discussing how to put theory into practise to create a truly award-winning solution.
We know a thing or two about award winning intranets, having won the Nielsen Norman Award for Best Intranet Design​ for four out of five years.
We know a thing or two about award winning intranets, having won the Nielsen Norman Award for Best Intranet Design​ for four out of five years.
What to expect
We'll be cov​ering:
dorma+kaba's award-winning intranet built on Unily
The importance of people to the success of an intranet
How to manage content to keep it relevant and current
Driving adoption during launch
Effective governance to drive consumption
Where to take your intranet next
Additional Information/Speakers
Speaker:
Anna Maslanka
After a varied career at Microsoft as a premier field engineer, Anna has brought all her technical skills and experience to the consulting team at BrightStarr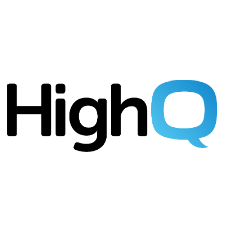 Prüfer & Partner, one of the leading legal firms in the field of intellectual property, has chosen HighQ Collaborate for secure file sharing and improved collaboration.
Andreas Schmid, Patent Attorney at Prüfer & Partner, explains that before HighQ, the German law firm had yet to find a suitable platform: "We had a very simple and not very professional platform, but it wasn't really accepted by anyone within the company. We rarely used it."
Title:
Head of knowledge management
Ranking - Knowledge Management: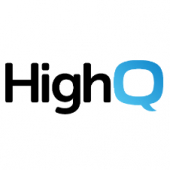 "In comparison to how we used to operate before HighQ Collaborate, business here at the North Pole has greatly improved. I've been so overjoyed that I haven't been able to stop laughing, my belly shaking like a bowl full of jelly!" - Santa Claus, Christmas Eve Officer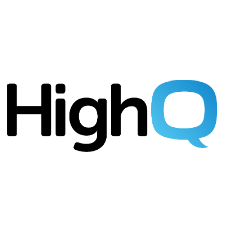 HighQ Collaborate improves claus collaboration and increases elf esteem for the North Pole's most famous enterprise.
Santa Claus, Christmas Eve Officer (CEO) at Santa's Workshop, outlines how HighQ Collaborate has improved claus collaboration and increased elf esteem for his world-renowned enterprise. With full operations based solely in the North Pole and over 526,000,000 yearly customers, Santa's Workshop is widely regarded as the most generous, kind, and committed present bearer worldwide.