Knowledge Management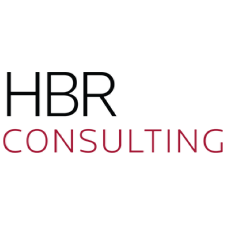 At this year's annual ARMA Live! Conference in Anaheim, we conducted an informal survey of the 300+ visitors to our booth, asking a single question: "What is your greatest information governance challenge today?" We received a variety of responses including:
Salesforce and eDOCS Integration Streamlines Deal Approval Process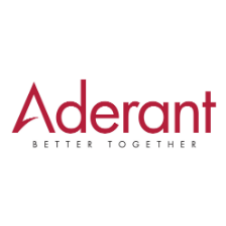 Growing realization that big data can increase efficiency and profitability spurs law firms toward effective knowledge management solution.
Aderant is pleased to announce that seven more law firms have chosen Aderant Handshake for their knowledge management and intranet solution. As firms recognize that the effective use of data can have a profound impact on efficiency and profitability, investments like Handshake have become essential tools to harness data for easy, firmwide access. The seven firms that have added Handshake are: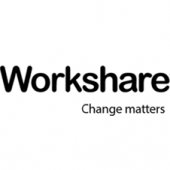 Hear from NetDocuments' Senior Vice President Products and Partners - Leonard Johnson - about the benefits of the integration for users. And, from Workshare's Senior Product Manager for integration, Francesco Burns, about why we created the integration and how it works.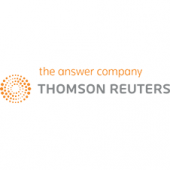 Thomson Reuters invites you to this exclusive webinar.
Date: Thursday, 15 November 2018
Time: 12:30 – 13:30 (GMT)
To be discussed:
How to identify the need for automation
The benefits of using automation technology
How to choose the software that's right for your business & needs
Preparing for implementation to ensure a successful rollout
Additional Information/Speakers
Sarah Houghton, Document Automation Manager
Hogan Lovells

Sarah Houghton has been Document Automation Manager at Hogan Lovells since June 2017. She is responsible for globally overseeing, implementing and increasing document automation across the firm, as well as measuring and reporting on efficiency savings. Previously, Sarah held a document automation specialist role at Norton Rose Fulbright. She has substantial experience working with Contract Express and a number of other knowledge related platforms including Neota Logic and High Q Collaborate.

Damien Behan, IT Director
Brodies

Damien Behan is IT Director at Brodies LLP, where he works with the business to find innovative ways to use technology to solve problems. Damien has worked in the legal sector for 20 years with a background in user-centred design and development, and a Masters degree in Business Systems Analysis & Design.

Charlotte Ballard, Knowledge Operations Manager
Penningtons Manches LLP

Charlotte Ballard is the Knowledge Operations Manager at Penningtons Manches LLP, she joined the firm in 2015. Charlotte leads projects to find solutions to problems and improve efficiency within the firm either through technology, people and/or process. She has worked within legal Knowledge Management for 10 years and has strong experience in facilitating change.

Chris Boulter, Director, Product Management
Thomson Reuters
Moderator
Caroline Hill, Editor-in-Chief
Legal IT Insider

Caroline Hill joined the Insider as Associate Editor in August 2014 & took over as editor in November 2015. A lawyer in a former life, Caroline qualified as a litigator with Norton Rose Fulbright & has been a legal journalist for over a decade. Having started in journalism as a reporter, then a senior reporter for Legal Week, Caroline has spent time as a freelance journalist, writing articles & reports for a number of publications & corporate organisations. Caroline joined the Insider to help expand its focus to include the in-house/corporate counsel sector as well as the increasing synergy of legal technology with legal business as we move into the "New Law" era.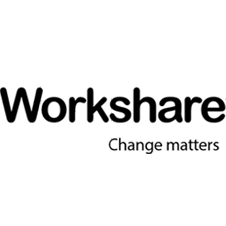 What makes up a Word document?
Ever wondered just what makes up a Word document?
You're a normal person, so the answer to this is probably "No, I haven't".
Now, we're not saying you need to become geeks like us and get all content crazy. But a healthy interest in how your documents get created and therefore what elements can appear within a Word document (without you even know it), could prevent a data loss event and potential reputational damage.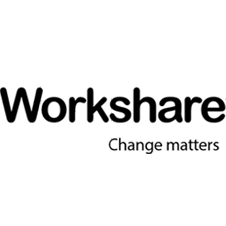 Understanding content changes
Workshare has been in the business of understanding how content changes since creating DeltaView in 1999. Changes to content affect the meaning of documents and agreements; they have implications for people and businesses. We never underestimate how much change matters.
Workshare has been changing too.
We're working on new ways to analyze content: how it's shared, where it's produced, how it's used and how context affects content. Because in a digital era, content is king.
As the digital age came about, a combination of computer technology and intellectual prowess turned mountains of paper into digital files. Fast forward 20 or 30 years and law firms are now sitting on mountains of data, but most aren't using this data to the best of its ability. Enter knowledge management – an often misunderstood and misused phrase.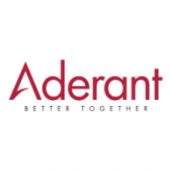 Lawyers are the original knowledge workers. Law firms can sell their lawyers' time, because of their knowledge of the law and the legal system.
The ability to mitigate risk, manage crisis, and navigate legal procedures becomes easier when you've done it once or twice. The General Counsel (GC) with bet-the-company litigation pending surely wants the most experienced lawyers working the matter.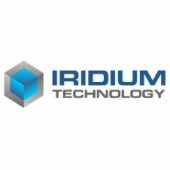 The Iridium BI Matter module enables partners and pricing analysts to create accurate plans for upcoming matters. Users can create and approve matter plans, and then monitor performance versus plan as the matter is being worked.
The Matter module is tightly integrated with the other Iridium BI modules, enabling a holistic view of matter plans and outcomes versus firm-defined performance metrics.
Check out more at www.iridium-technology.com