Knowledge Management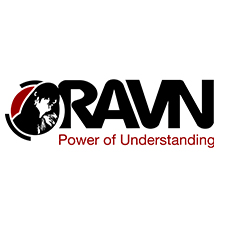 RAVN Systems, experts in advanced enterprise search and artificial intelligence, is pleased to announce Bech-Bruun has selected both RAVN Connect Enterprise and RAVN Manage for advanced enterprise search and knowledge management.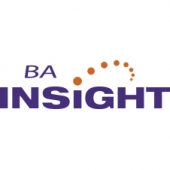 Lexis Search Advantage is now natively integrated into law firms' Microsoft SharePoint environments using the BA Insight Software Portfolio to optimise legal research, drafting, and review processes. This new offering integrates Lexis Search Advantage content enrichment and services with BA Insight's products such as Visual Refiners, Smart Previews, Expertise Locator, Matter Comparison and User-Generated InfoSites.
Patrick Hardy, Senior Business Analyst at BrightStarr offers a few pearls of wisdom that he's gained from working on several content audit and migration efforts.​
Your company's new intranet and team sites are about to be launched soon. This incredible new solution was the brainchild of the Corporate Communications Director. He's already changed his laptop's wallpaper to have the new company logo that was a part of the rebranding they did for the new solution.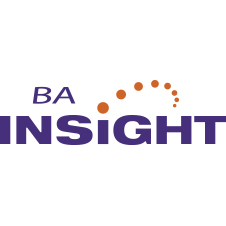 BA Insight and LexisNexis Legal & Professional today announced a strategic alliance that integrates Lexis Search Advantage natively into law firms' Microsoft SharePoint environments using the BA Insight Software Portfolio to optimise legal research, drafting and review processes.
ARTICLE BY PAUL CHARMATZ, SENIOR VICE PRESIDENT AT AVENTION ONESOURCE SOLUTIONS
ARTICLE BY MARTYN PERKS, PRINCIPAL BUSINESS CONSULTANT AT BRIGHTSTARR
ARTICLE BY ANNA MASLANKA, CONSULTANT AT BRIGHTSTARR
The phrase 'if you build it, they will come' is sadly not always the case for digital workplace solutions. Creating an intranet solution that is truly loved and adopted by employees takes commitment and a solid launch plan is essential to success.
After 10 years of creating collaboration solutions for global organizations, we've compiled our list of 3 things to do before launching your new solution.
Whether you've seen Unily before or you're brand new to our digital workplace solutions, we're excited to announce the Unily Spring Updates 2016 are here. ​
Join us in an hour-long webinar as we discuss the exciting changes we've made to the Unily solution and also announce the release of our latest Unily product – Unily Engage.
In this webinar, we'll show you Unily's new features:
Join us for our free, half-day Intranets Masterclass at Microsoft's new offices in London. This half-day event will give you practical tips for every step of your intranet journey.
Whether you're looking to launch a new intranet or improve adoption on a current solution, we'll share the knowledge we've learnt from hundreds of successful intranet deployments.​
​AGENDA
Additional Information/Speakers
​​​​​Martyn Perks
Principal Business Consultant
Martyn is ​Principal​ Business Consultant at Bri​ghtStarr in the UK, bringing a wealth of business knowledge and experience to all his projects. Alongside his work at BrightStarr, Martyn writes and speaks about design, technology, innovation and business change for publications including The Independent, Big Issue magazine, spiked, the Guardian, Blueprint and netimperative.
Martyn regularly organises, speaks and chairs debates across Europe including at the Design Council, London College of Fashion, colleges and universities across the UK and the Battle of Ideas festival.​