Marketing & BD
Unfocused, too long, generic boilerplate responses and irrelevant content.
Time and time again, industry research concludes these are some of the most common views clients and procurement specialists have when asked about what they think about the pitches they are presented with. It is clear that distinctiveness is still lacking when it comes to client pitch documents, with clients feeling they have been sent a standard law firm brochure as opposed to a focused pitch with specific applicability to their requirements.
Senior Business Development Executive role in US law firm – driving client focused BD and marketing initiatives with minimal pitching – salary up to £55k, based in London office
Contact email:
frosso@anthemconsulting.co.uk
Salary:
£40,001 - £50,000|| £50,001 - £60,000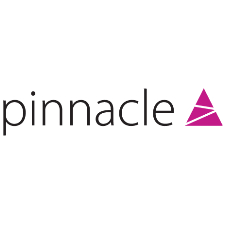 Following on from its roll-out of TRE's 3E and Data Insights solutions and more recently its adoption of Intapp Time 8, legal technology consultancy Pinnacle has now gone live with Intapp DealCloud to drive its CRM/BD activity.
Running its own business on the solutions of its partners is a unique characteristic of the international consulting group, providing both its staff and its clients with invaluable experience and perspective.
Business Development Manager 12-month contract in leading property consultancy – paying up to £50,000 pro-rata'd, London
Contact email:
frosso@anthemconsulting.co.uk
Salary:
£40,001 - £50,000|| £50,001 - £60,000
Business Development Manager – full mix 6-month contract based in Birmingham running all regional business development activities in major international real estate consultancy.
This global real estate consultancy is looking for a Business Development Manager to join its team on a 6-month maternity cover. It has a real clear vision as well as an entrepreneurial culture which encourages excellence. Most importantly it has a well-respected marketing and business development function which is well established and well-resourced.
Contact email:
amanda@anthemconsulting.co.uk
Salary:
£40,001 - £50,000|| £30,001 - £40,000
Research Executive role in the business development team of a growing mid-sized law firm. London-based. Up to £43k.
This mid-sized law firm with offices across EMEA and Asia, is seeking a Research Executive to support the expanding Business Development team. The role is entirely new and comes about as the firm is looking to implement five new strategic areas of growth. The role will involve a mix of legal research as well as carrying out analysis of clients, markets, competitors etc.
Key Responsibilities:
Contact email:
amanda@anthemconsulting.co.uk
Salary:
£40,001 - £50,000|| £30,001 - £40,000
This multi-award-winning, specialist conveyancing practice is seeking a self-motivated Business Account Manager.
Due to an influx of work, our client is seeking to employ an enthusiastic and motivated business account manager. Based in Enfield, this is the perfect opportunity to focus on client relationship management.
Responsibilities
• Building and managing strong relationships with estate agents
• Providing feedback to estate agents and dealing with any issues that may arise
• Site visits with referrers
• Developing relationships with providers
• Liaising with clients on the phone
Company name:
Law Staff Legal Recruitment
Contact email:
apply.a4lg28tjpwa@Law-staff.aptrack.co
Salary:
£20,001 - £30,000|| £30,001 - £40,000
Salary description:
£25000 - £40000 per annum
Expiry date:
Thu, 11/07/2019 - 10:19am
Business Development Manager role heading up marketing team in boutique accountancy firm, delivering marketing & BD activities – Opportunity to be client facing. To £75,000, London
Contact email:
frosso@anthemconsulting.co.uk
Salary:
£60,001 - £70,000|| £50,001 - £60,000|| £70,001 - £80,000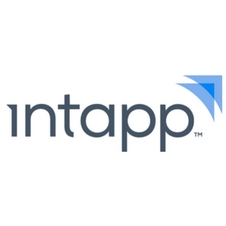 AI-powered solution enables firms to monitor engagements, protect margins, manage scope, and provide more transparency to clients.
Intapp, the industry cloud for professional and financial services, today announced the general availability of Intapp Pricing. Intapp Pricing helps firms maximize profitability with smart scoping, pricing and monitoring; and is an integral part of Intapp's cloud-based platform integrating technology and information across the full client life cycle.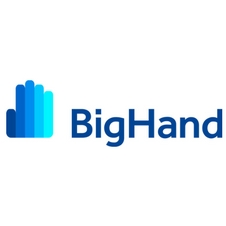 BigHand are delighted to release the latest version of its matter planning, pricing and tracking tool, BigHand Evaluate version 2.8.
BigHand Evaluate enables legal teams to plan, manage and monitor all matters from a financial, regulatory and customer perspective. The tool provides legal teams with intuitive dashboards that provide the essential information to map and track matters without the need for extensive training or systems management.