Risk & Compliance
As law firms continue to adopt digital ways of working very quickly as a result of the rise in remote working; it seems likely that some of these changes in working practices are likely to be here for the long term.
Firms have achieved so much in such a short space of time and now is the right time to ensure we are building businesses that are right for 2021 and beyond.
Legal Eye has been collating data from working with many firms during this period and has come up with check lists and suggestions that give confidence to owners, regulators and accreditation auditors that they are doing all they can to protect their clients. Some suggestions to consider are:
Legal Eye is offering a one-off risk review including an analysis of your firm's key risk-related data. You'll receive a full written report identifying any trends arising and provide details of any remedial action required, together with an action plan, and suggested amendments for your Risk Register.
Friday has always been one of the most popular days to complete a house purchase – certainly not news to solicitors, who understandably now favour pretty much any other day of the week. Perhaps there's simple logic to the fact that Friday stands firm as a favourite; the prospect of a weekend spent unpacking beats being forced to take precious time off work to complete the task. And don't forget the allure of completing the bank transfer on the same day as the move.
As 2021 gets underway many of us will be reflecting on how we can manage our businesses in the coming months in a landscape of continuing change and, now, lockdown 3.0.
One of the biggest questions facing us now is what elements of the new ways of working we've had to adopt, and which parts of the new technology that we've encountered in recent months are here to stay in 2021?
How can you 'go digital' when it comes to managing your firm's risk and compliance framework?
Legal Eye offers an online resource centre to help law firms to manage risk and streamline compliance processes and online compliance training.
In this short video Legal Eye shares five tips for ensuring that your risk management system is up to date and fit for purpose in order to protect your law firm.
Risk and compliance consultancy Legal Eye has launched an online resource centre for law firms.
The hub provides a comprehensive bank of resources to help COLPs, COFAs, partners, directors and managers to manage risk. It includes precedent policy and procedure documents and templates, access to online training on a range of risk and compliance topics, and a range of useful materials such as 'how to' guides, short videos and articles.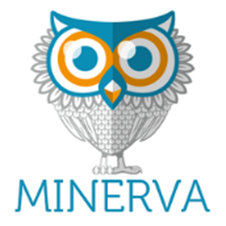 The UK is perceived as a high-risk jurisdiction for money laundering. And that should come as no surprise with the National Crime Agency (NCA) estimating that around £100 billion in illicit funds passes through the UK or British entities each year. And while money laundering is a crime, it is also a key enabler of other serious offences including modern slavery, drugs trafficking, fraud, corruption, and terrorism.
FileTrail, the leader in modern information governance and records management software for law firms and highly regulated industries, announces it will finish the year with several key achievements and significant growth over the prior 12 months. In addition to seeing 30% revenue growth and several new product implementations completed, the company has increased its staff by more than 30% as well.