Technology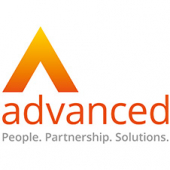 Following the huge success of our first Virtual Roundtable, we are pleased to announce details of the next session. The expert panel will continue their discussion around current priority pain points, challenges and opportunities. They will share more insights into the shifting workplace culture, and how they are adapting to new ways of working during the pandemic and beyond.
Don't miss the opportunity to learn and benefit from this shared knowledge and experience about the effects of Covid-19 on the legal sector.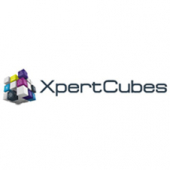 As the Information Systems landscape continues to evolve in the Legal sector, what remains a constant is the requirement for up to date, reliable and consolidated Reporting. Typically, each country has statutory reporting requirements with Firm Accounting books and separate instances of Chart of Accounts either in the same PMS instance or separate regional PMS instances which are consolidated upwards into a Master book, to provide a global 360-degree view of the organisations position at a particular "as at" date.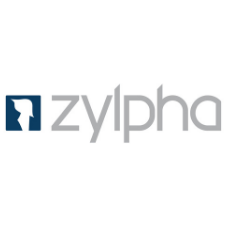 Leading legal software innovator Zylpha has appointed Ryan Thomas as its Senior .Net developer. Ryan joins from information services company Open GI where has was a senior software developer, working on predominantly insurance client websites. In his new role, he will spearhead the company's significant investment in .Net technology as it expands its groundbreaking range of legal technology products.
Law firms are people-centric organizations; so your firm's success depends on finding and retaining the best possible talent and leveraging your employees' experience and knowledge to deliver value to your clients. Today's growing law firms must find, attract, and hire the best possible talent and deploy proactive strategies to drive employee retention and efficiently manage administrative HR processes.
To overcome common barriers to CRM success, today's law firms need software tools that can automate the capture of client interactions, enable cross-practice business development initiatives, and provide critical insights around the firm's relationships and growth initiatives.
Integrated Practice Management Suite
If your law firm has deployed multiple standalone business systems for client and matter intake, time recording, expense management, credit control, e-billing, and other functions, you have most likely noticed the high costs and complexity levels of maintaining these applications. Implementing an integrated cloud-based practice management system can help your firm connect key information across your client lifecycle to increase productivity and drive more effective decision-making.
What is legal360?
The legal360 business management platform is the industry's most modern and comprehensive cloud-based solution that is purpose-built to support the unique needs of today's most progressive law firms. Built on Microsoft's best-in-class Dynamics 365 business management suite, legal360 provides a single integrated solution that encompasses all core aspects of managing a legal practice.
What can you do with legal360?
COVID-19 is the biggest continuity incident of our time.
We're gathering together some of our favourite Business Continuity Podcast guests to review and unpack the business response to Coronavirus.
Catch up now to hear:
Why is this crisis different to previous infectious disease outbreaks?
What could have been done to better prepare for the impact?
How does this change Business Continuity and Resilience?
About The BCPcast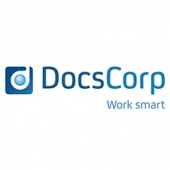 Meet the partner: SeeUnity
SeeUnity is a content integration expert, helping users to connect, sync, and migrate data between ECM solutions and external business applications. Its solutions are built to improve business processes by connecting people with content.
SeeUnity supports 20 connectors, though that list is growing. Its solutions are used by more than 500 customers and 30 partners worldwide. Many of its customers are Fortune 500 businesses, Am Law 100 and 200 firms, and government entities.
Company overview
As a recognized global leader, Foley & Lardner LLP looks beyond the law to focus on the constantly evolving demands that their clients and industries face. With over 1,100 lawyers in 24 offices across the United States, Mexico, Europe, and Asia, Foley offers corporate, IP, litigation, and govern-ment solutions across a variety of industry sectors.