Technology
Technology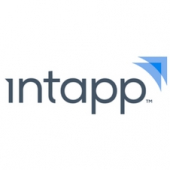 Intapp Connect20 brings together hundreds of industry professionals for two full days of breakout sessions, Intapp University, best practices peer-to-peer insights, roundtables, and keynotes across multiple tracks. We'll discuss timely and transformative topics, and explore new technology solutions.
Agenda at a glance
Day 1: Tuesday, May 12
8:00 – 9:00 Registration & breakfast in the Intapp Pavilion
9:00 – 10:30 General session opening keynote
Artificial intelligence, big data, chatbots and enhanced automation are coming to a practice near you.
The perception that UK law firms are laggards when it comes to the adoption of new technologies has moved on. No longer waiting to 'see what happens', successful law firms are quickly adopting, and even developing, a digital-first work environment.
VerQu, a privately held software solutions and services provider and NetDocuments ISV Technology Partner, announced the release of its exclusive Hive platform (Hive) for the NetDocuments native cloud solution. Hive extends the NetDocuments platform and provides unique data visualization, reporting and compliance tools.
Designed for administrators to delegate tasks to service and support teams, while respecting the secure NetDocuments platform, Hive data visualization and reporting empowers compliance teams to respond to complex regulatory mandates and audits.
What better way to start the new year, and a new decade, than thinking about the future?
Although there are many technologies that should, by 2020, be utterly ubiquitous among legal businesses, the cloud is one evergreen area of hesitancy for law firms. Or, maybe not. Nick Hayne, head of professional services at Quiss, notes a welcome shift among SME firms' attitudes to the technology recently. "In the last two years we've seen a real mindset change – the barriers to acceptance of cloud have now largely disappeared."
Collaboration may have become a bit of a business buzzword in recent years, but the need to work more closely with colleagues and clients – often in different locations – has never been greater. Over 30 years of managed service experience has seen our technical teams specify, install, support and maintain just about every known software application to achieve almost every outcome, but some stand out as more useful to the modern law firm than others.
2020 is the year your law firm finally embraces the power of technology – by introducing a case management system (CMS) into your practice.
The UK legal industry is considered one of the world leaders in adopting digital solutions. Nevertheless, there are still hundreds of firms throughout the country that are operating in a more traditional way. And they're suffering as a result.
When was the last time you stopped and thought seriously about your practice management system (PMS) and what it could do – or needs to do – to improve your firm's ongoing business intel or efficiency?
Chief technology officer and co-founder of Kira Systems, Alexander Hudek, says that ever since he was a child he'd intended "either to become a scientist or to start a business". And he has accomplished both. Even with the considerable analytics expertise he has since acquired, however, you might think it unlikely the young Hudek would have confidently predicted a future role for himself immersed in the business of law.
Pinnacle has always had a strong flow of business intelligence work, typically focused on finance and providing pure financial data. But increasingly we're seeing other business services teams seeking insight through tools such as Microsoft's Power BI.
Microsoft in legal: Providing a platform which integrates with the tools you know and empowers business intelligence across your firm.
Presented by: Craig Bird, Solution Specialist at Microsoft
Duration: 20 Minutes
This webinar is part one of: Introducing legal360: The first end-to-end practice management solution built on Microsoft Dynamics 365.
The legal industry has unique requirements when it comes to technology, and Microsoft have been swift to understand this.