Technology
Technology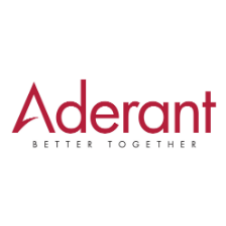 A West Midlands law firm has chosen a global industry leader to deliver its legal practice and financial management software.
Putting innovation and agility to the top of its wish list, Higgs & Sons hand-picked Aderant Expert as its new partner. Higgs sought a flexible, ready-to-deploy product that enhanced its legal service delivery and met current business requirements, whilst also positioning the firm for future growth.
Shortly after the roll-out of its ERP system, LexisOne™, in Belgium; European law firm, Fieldfisher, has now deployed the solution across its network of German offices including Düsseldorf, Frankfurt, Hamburg and Munich. LexisOne is a cloud-native SaaS solution built on Microsoft Dynamics 365, which Fieldfisher has used to replace eight other core business systems.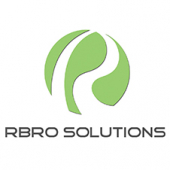 Clearing the Fog Surrounding a Move to the Cloud, presented by Howard Russell, CEO, RBRO Solutions.
This ILTA-sponsored webinar helps you discover why firms big, medium and small need to begin analyzing how the cloud fits into their organization and how they should begin their approach. Every organization is different and unique, however some basic best practices can set a strong foundation.
Howard discusses:
1) The Cloud migration process, challenges and solutions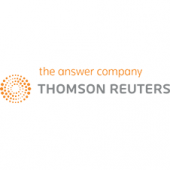 Thomson Reuters invites you to this exclusive webinar.
Date: Thursday, 15 November 2018
Time: 12:30 – 13:30 (GMT)
To be discussed:
How to identify the need for automation
The benefits of using automation technology
How to choose the software that's right for your business & needs
Preparing for implementation to ensure a successful rollout
Additional Information/Speakers
Sarah Houghton, Document Automation Manager
Hogan Lovells

Sarah Houghton has been Document Automation Manager at Hogan Lovells since June 2017. She is responsible for globally overseeing, implementing and increasing document automation across the firm, as well as measuring and reporting on efficiency savings. Previously, Sarah held a document automation specialist role at Norton Rose Fulbright. She has substantial experience working with Contract Express and a number of other knowledge related platforms including Neota Logic and High Q Collaborate.

Damien Behan, IT Director
Brodies

Damien Behan is IT Director at Brodies LLP, where he works with the business to find innovative ways to use technology to solve problems. Damien has worked in the legal sector for 20 years with a background in user-centred design and development, and a Masters degree in Business Systems Analysis & Design.

Charlotte Ballard, Knowledge Operations Manager
Penningtons Manches LLP

Charlotte Ballard is the Knowledge Operations Manager at Penningtons Manches LLP, she joined the firm in 2015. Charlotte leads projects to find solutions to problems and improve efficiency within the firm either through technology, people and/or process. She has worked within legal Knowledge Management for 10 years and has strong experience in facilitating change.

Chris Boulter, Director, Product Management
Thomson Reuters
Moderator
Caroline Hill, Editor-in-Chief
Legal IT Insider

Caroline Hill joined the Insider as Associate Editor in August 2014 & took over as editor in November 2015. A lawyer in a former life, Caroline qualified as a litigator with Norton Rose Fulbright & has been a legal journalist for over a decade. Having started in journalism as a reporter, then a senior reporter for Legal Week, Caroline has spent time as a freelance journalist, writing articles & reports for a number of publications & corporate organisations. Caroline joined the Insider to help expand its focus to include the in-house/corporate counsel sector as well as the increasing synergy of legal technology with legal business as we move into the "New Law" era.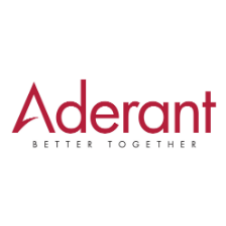 Seasoned technology leader, with more than 25 years of experience with enterprise software, selected to lead the next phase of Aderant's future development.
After a thorough search that produced several outstanding candidates, Aderant is pleased to announce that Steve Buko will be its new Senior Vice President and Chief Technology Officer, leading all product engineering.
Business acceptance practices have become more complex and strategic over the past several years as departments have evolved from back office, risk management functions to vital, strategic partners to the organisations they support. Law firms that have invested early to strengthen business acceptance activities are adding value in the form of better data collection and analysis, increased business development opportunities and the ability to better scale their support for increasingly global firms.