Layton's Susan Colbourn wins a hot air balloon ride from Thomson Reuters Elite at LSN's Connect4Community

On Monday 9 November, LSN opened its networking doors once again to over 250 guests with its Connect4Community celebration. The November event, designed to help connect professionals in the legal community in an original and engaging way, was the grand finale of 2018 and the last of the three networking events held each year in London.
Thomson Reuters Elite joined us again as our Connect4Community platinum prize presenter following the roaring success of the event's redesign launch in July. The new era of LSN networking events saw the best legal business services professionals come together for an evening of activities, connections and big prize giveaways. Throughout the night, guests enjoyed fine delicacies and felt like networking VIPs in the Thomson Reuters Elite cheese and wine pantry.
As twilight fell on the cold November evening, the bright light of LSN's Connect4Community Celebration took center stage. It came as no surprise that over 200 legal business professionals from 60 law firms, and over 50 of our networkpartner guests joined our sponsors, Thomson Reuters Elite, Information Technology Services, Accesspoint Legal Services and Iceberg at The Folly in central London for the biggest networking event of its kind in the UK.
With our law firm guests in mind, our dedicated sponsors helped hundreds of professionals connect and collaborate in a valuable way with their activities and areas. The Folly was jolly with Thomson Reuters Elite's cheese and wine pantry, Accesspoint's roulette wheel, Iceberg's basketball challenge and Information Technology Services' Scalextric racing track.
With plenty of prize giveaways, many of our guests walked away with a prize or two. Susan Colbourn, financial controller at Laytons was the lucky winner of the night's main prize, a hot air balloon ride for two sponsored by Thomson Reuters Elite.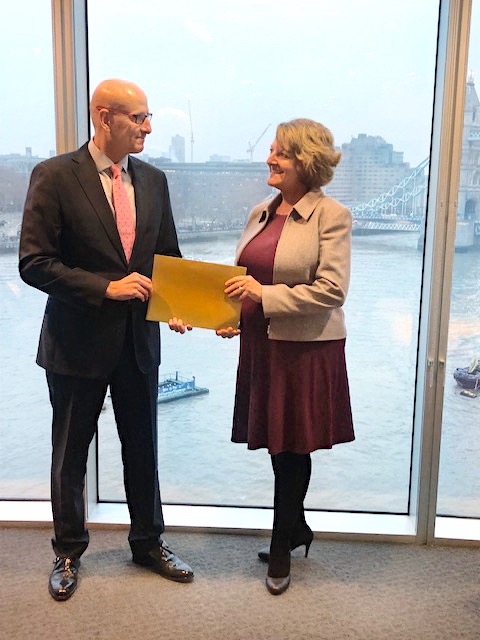 "As a long-time attendee to LSN's networking events, I have watched them evolve into the fantastic, fun and friendly events they are today. The introduction of connection activities including Thomson Reuters Elite's cheese and wine pantry make it even easier to meet new people and with a hot air balloon ride up for grabs, who could possibly resist coming along!?"
"Well-organised networking events specifically for legal business services are hard to come by so that's why I always make an effort to go. This time around I only popped in for an hour or so, but it gave me enough time to mix among great people from so many law firms. And being able to walk away with the Thomson Reuters Elite hot air balloon ride for two was an extra bonus! Even if you can only spare an hour after work, Connect4Community is a must-attend event, which sits in my calendar each and every year and I can't wait for the next one!" Susan Colbourn commented.
Thomson Reuters Elite joined LSN at Layton's London office to present Susan with the prize.
Connect4Community will return to London in 2019. Can't wait that long? Join in the fun at Bristol, Birmingham, Manchester and Leeds during LSN's regional tour in February. For more information on connecting with the brightest in legal business services by sponsoring or attending any of LSN's networking events, contact Sarah on 0800 014 2445 or sarahc@lsn.co.uk.