Networking galore at LSN's Birmingham and Leeds Law Firm Forums!

It's been a busy few weeks for the LSN team, with the last few months being taken up by hosting networking events up and down the country. Last week was no different, as both Birmingham and Leeds received a bit of LSN lovin' on 18 and 19 March respectively.
While in Birmingham the Colmore Bar & Grill was transformed into a hotbed of legal discussions, with a total of 59 people in attendance taking the opportunity to network with their peers over drinks and nibbles.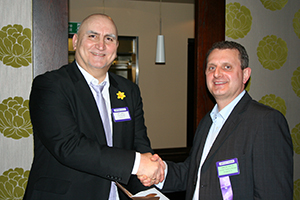 This year saw LSN introduce Legal Practice Management roundtables – in conjunction with the newly launched Legal Practice Management magazine! The round tables were a great success and were sponsored by Altodigital in Birmingham and Moneypenny in Leeds – resulting in a much-needed spotlight being placed on practice management.
Linetime sponsored the prize draw in both Birmingham and Leeds - giving the chance for one lucky attendee to win dinner for two at Carluccio's.
In Birmingham the yummy prize in question was won by Simon Davis, document systems manager from Wragge & Co. It was also Simon's first ever LSN event – you can't go far wrong with dinner as a welcoming gift!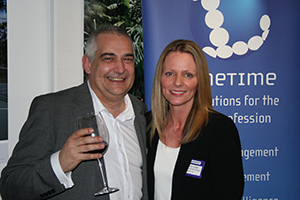 The next day the LSN team zipped further North up to lovely Leeds for an afternoon of conversation at our Legal Practice Management round tables, followed again by an evening of schmoozing with 63 people in attendance at the White Cloth Gallery.
In Leeds the prize on the night was presented by Deborah Lamb from Linetime, this time to an LSN veteran – Jaime Lockwood, IT manager from Morrish Solicitors, who has attended numerous LSN events!
The images are also now live on the LSN website. Were you there? See if you can spot yourself in either the
Leeds
or
Birmingham
photo gallery!