Sunny schmoozing at our Bristol law firm forum

LSN journeyed to a very sunny Bristol for lunchtime nibbles, drinks and schmoozing on 15 October 2013.
Over 55 law firm guests from local law firms came to join us for some lunch and networking at the Pitcher and Piano located on Bristol's beautiful harbour side.
The sun also shone on two lucky law firm attendees who won our prize draws that were up to grabs.
Amanda Loran from Veale Wasbrough Vizards brought along a colleague on the day and was entered into our 'refer a friend prize draw' her delight was clear as the celebration cheers were heard as she leaped forward to get her £50 voucher to spend at the Pitcher and Piano. Amanda had this to say about her win, "Happy to have won the refer a friend draw as had promised the team I would share if I did win, which of course I did! It's great to introduce new colleagues to the LSN networking events, where they can discuss topical issues with like minded professional support from the Legal sector."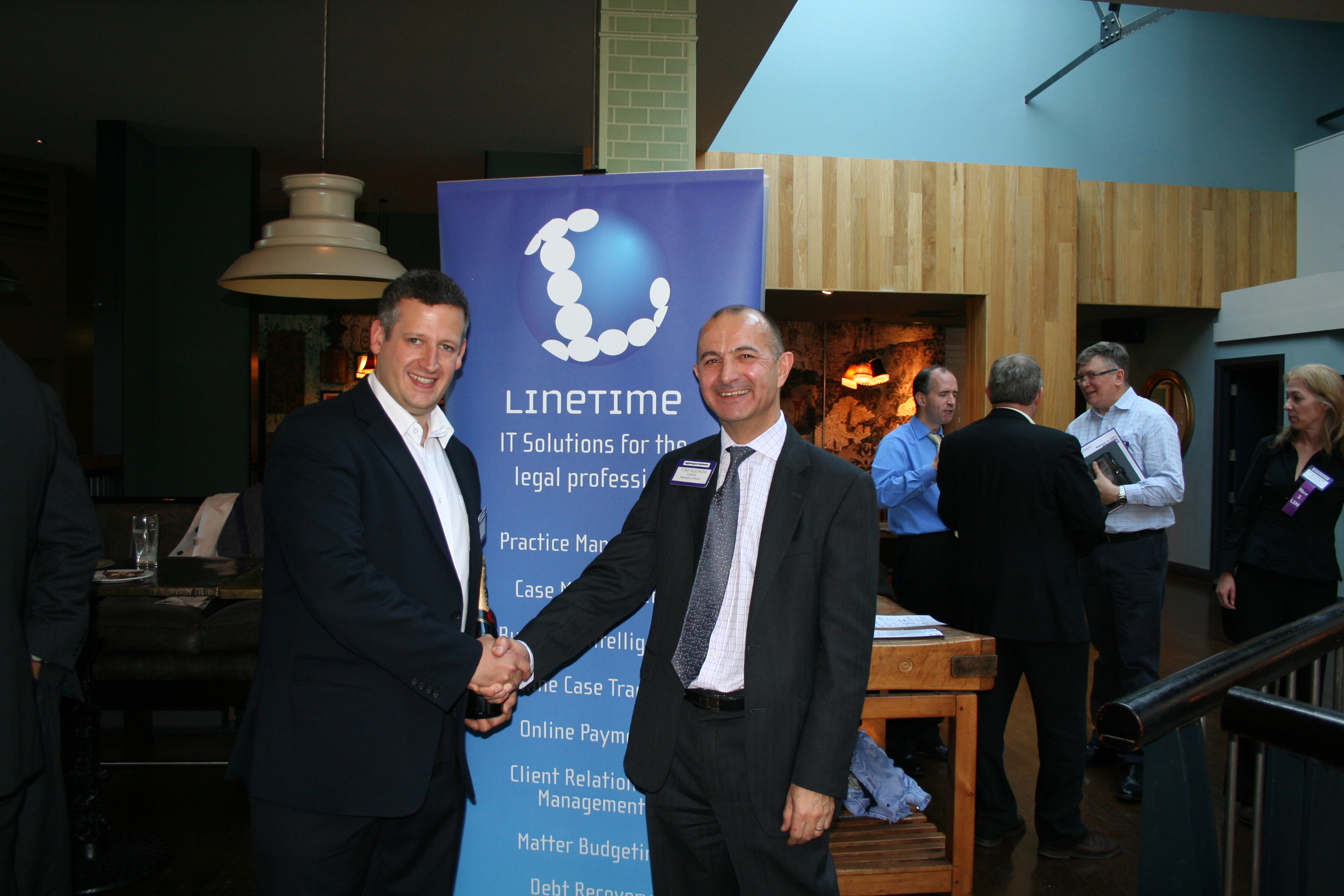 Our prize draw sponsor provided the champers for our second prize of the day and lucky winner Stuart Chapman from Clarke Willmott was picked out by Linetime's Tony Klejnow. "I'd like to say how delighted I was to win the prize" he said "thank you to Linetime for their generosity! I was also very pleased by my Clarke Willmott colleagues' gracious response to my winning the draw - many of the attendees will have heard the booing."
Thank you to everyone who made the effort to pop out of the office and say hello the atmosphere was really great.
We've uploaded all the images to our photo gallery – see if you can spot yourself!: http://www.legalsupportnetwork.co.uk/community/photo-gallery/bristol-law-firm-forum-oct-2013