Two very lucky people win an iPad mini courtesy of LSN

Recently we conducted our 2014 Legal IT Landscapes survey. The results from the international survey will help to produce our 2014 LITL report (view the last Legal IT Landscapes research here), and it will also help LSN's magazines – Briefing and Legal Practice Management – cover technology more effectively over the coming year.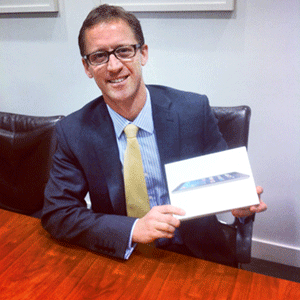 Participants who completed the survey were entered into a prize draw to win an iPad mini or an equivalent charitable donation to their firm's Byte Night efforts – and on 7 October we picked two winners! Congratulations to Robin Simmonds, group business manager at DLA Piper (pictured on the right) and Tim Roche, group IT director at Boyes Turner (pictured on the left with Declan Tan, deputy editor, LPM mag)!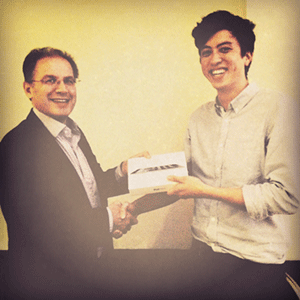 We had a lot of fun choosing the winners, a procedure which included a bin, balled up pieces of paper and great hand-eye coordination. View a little video of the shenanigans below!
Picking Tim Roche as a winner
Picking Robin Simmonds as a winner
Congratulations again to both Tim and Robin, we hope you enjoy your new iPad mini's!