Balance case study: BI and reporting manager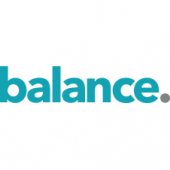 Tell us a little about what your current position involves on a day to day basis:
The majority of an average working day is dealing with requests and queries relating to our reporting information and environments. These normally come directly from Finance but we work with a variety of departments across the firm. Marketing / Pricing / Business Development / Public Relations / Compliance and direct to senior management. This varies from simple requests from frequent users and results in pointing them in the direction of a pre-existing report, checking that all of our integrated systems have up to date information and our overnight feeds and processes haven't failed, all the way up to someone asking for a bespoke report with calculated fields.
The more interesting part of the role is that we are also often asked to comment on new processes and how reporting and data can assist in making it more efficient. Finding data or providing information that others thought were inaccessible is strangely satisfying as it impresses people.
Every role has its ups and downs. What are the good, the bad and ugly parts of your current position?
The Good
The variety of requests and learning about the decision making which is based on those requests. The finance system is often the hub of data as it flows around the organisations. Knowledge of this means we have the power to provide useful information to almost everyone in the organisation from the catering department up to the chief executive and managing partners.
Knowing the secrets first is always fun, you may not know it every time but you soon learn when you are asked for a data from certain areas of the system big news might be on its way. For example a jurisdiction report on law firms you have worked closely with means some high level joint venture or merger talks are going on well above your pay grade but they are talking about what you just gave them.
The Bad
Users are users! They are often not Finance or Technical people, they might not understand what you are talking about when you ask for a clearer definition of their report. Even simple questions like "which currency or which period range would you like?" are met with blank looks. Often they have been asked by someone else anyway. You need to be patient and try to educate these users in the hope they come back next time with a clearer specification.
Out of the box standard reporting - users believe this is a thing, management believe this is a thing... only we know there is no one report that fits all. We have developed "standard" reporting suites for users that don't meet their needs 3 months later.
The Ugly
Third party requests, often requests will go from partners to secretaries to business development to various finance teams. Ultimately they come back to our reporting team, sometimes manipulated and misinterpreted like a work version of Chinese whispers. They can often get the credit for your hard work creating the report, it soon backfires when they are asked to explain a number though.
The disputes over who has the right answer. Unfortunately in larger organisations multiple teams will rely on different reports or a version that has been produced from a different source/system. Often we are asked to reconcile numbers we never produced as a team.
What advice would you give to someone eager to develop their career within BI & Reporting?
Ask relevant questions about the process up or down from the report request. Push yourself to be self-taught, reporting systems have many features and functionality that you have never been shown - click buttons (in your test environment). Get involved in requests you might not know the answer, admit when you use Google. It's brilliant, for example we once found our reporting environment had been setup without the software manufacturers recommended settings. This meant for years we were not using more than 2 cores of our high specification servers.
What is your number one tip on how to be successful in the role of Finance Systems - BI & Reporting Manager?
Learn about your systems, data, processes in the organisation and finally understand your audience.
You need to be the font of all knowledge when it comes to the data. You need to learn where it is, how to extract it and what it means. However unless you understand the audience you won't be able to provide the right information to the right people. Ultimately it's the decision making that can take place from the information you have provided. Data can be manipulated in any way to skew that decision. It's your responsibility to present it in the most accurate way.
If you were hiring for your team, what stands out to you when reviewing applications?
Juniors need some Finance experience, motivation and willingness is the most important factor. People who have worked their way up from other areas of Finance, they have a great head start in knowing processes.
Mid-levels need to ensure they are showing independence, self teaching and ownership of a particular area. Also team players that can mentor and share knowledge with others within the team.
Anything on their CV that shows initiative - reporting is actually a creative role and you need to sometimes suggest something that does not already exist.
Confidence in what they do - we often have to convince users what they want. You should be the most knowledgeable about the data and the organisations process. You need to be able to convince the most senior individuals what they asked for is not the best data to make a decision on.