BOARD case study on Addleshaw Goddard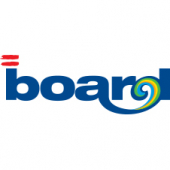 Business objective
Replace the legacy financial planning and reporting software with a new Business Intelligence, Planning and Corporate Performance Management solution, to improve data visibility, decision-making across the Business and support the move to a new managed datacentre.
The company
Addleshaw Goddard (AG) is a premium legal business with 1,300 people, located across offices in the UK, GCC and Asia, delivering client services through four operating divisions – Corporate & Commercial, Finance & Projects, Litigation and Real Estate. Clients include financial institutions, public sector bodies, successful businesses and private individuals. It is a leading advisor to FTSE 100 companies and a market leader across its chosen sectors: digital, financial services, energy and utilities, health, industrials, retail and consumer, real estate and transport.
AG's approach combines a deep understanding of its clients' businesses, markets and sectors with high calibre expertise, straight talking advice and a collaborative team culture. By delivering what clients want wherever they need it, from high value strategic advice, to the everyday, it prides itself on a service which is high quality, focused, relevant and consistently excellent. Recent independent recognition includes "Most innovative law firm for resourcing and efficiency" in the Financial Times Innovative Lawyers Awards 2016.
The challenges
In order to provide a more robust and controlled reporting and planning environment and accelerate the speed of financial decision making across the business, AG identified that the existing Management Information and Corporate Performance Reporting needed to be replaced by a unified reporting and planning solution.
Donna Cariss, Systems Accountant at AG, explains:
"Some reports, such as monthly management reporting, could take one analyst up to two days to produce, based on the sheer volume of data. Others were faster but still required information requests to be sent to the Finance/MI teams, potentially leading to a delayed response. Partners and fee-earners largely requested relevant financial information 'on demand', which inevitably had an impact on the speed of decision-making."
The decision to migrate to a new managed datacentre, which would require an upgrade of the existing legacy information systems, enhanced the business case for a new, all-encompassing application. AG decided that a new system would provide all partners, fee earners, budget holders and finance with information in a more efficient manner, through dashboards tailored to roles, enabling better decision-making at all levels.
The selection process
Having established the need for a new tool, AG began researching the reporting and planning marketplace. "Initially we looked at Gartner Business Intelligence (BI) and Corporate Performance Management (CPM) surveys to give us an idea of what was available and how it was perceived," explains Donna.
"Having worked in previous legal firms where BI, planning and reporting were disjointed, I was keen to ensure that the chosen solution offered a consolidated approach. We also wanted to remove the reliance on Finance and Analysts for producing information, so end-user self-service was another key requirement."
AG identified a selection of vendors which met these initial criteria and arranged demonstrations with these organisations to gather more information. "We purposefully avoided large vendors," says Donna. "We were keen to partner with a company who would work with us closely and provide support throughout the project."
Following the demonstrations, AG asked 10 vendors to respond to an RFP based on essential requirements, 50% of which were finance-based and 50% which were from the IT, commercial, regulatory and risk areas of the firm. Four vendors dropped out of the process at this point as they were not able to meet the essential requirements of the project, leaving AG to analyse the six remaining proposals. This resulted in a selection of three vendors for the Proof of Concept (POC) stage, one of which was BOARD.
"BOARD really did stand out from the crowd right from the RFP. It was the most detailed solution, ticked all the boxes and they clearly understood the Legal sector. BOARD was the only vendor to deliver the full POC and it was a unanimous feeling across the AG team that they were the right fit. They used the language we use which certainly made it easier to visualise what BOARD could bring to us at AG." says Ric Pizzuti, Head of Finance at AG.
"As we were leading the way with this kind of solution in the Legal sector, the final stage was to convince our Executive team that being a trailblazer was the right thing to do but luckily they saw the value that the integrated approach could bring and that there was no specific BI tool for the legal market" adds Donna.
The implementation
The BOARD project was managed by Ric and Donna under the sponsorship of Colin Brown, AG's CFO. One MI Analyst from the firm worked on the development of more technical aspects of the solution and AG's IT team was involved from an infrastructure point of view, to ensure the solution aligned with the company's wider IT strategy. The firm chose to brand their BOARD solution as 'AG Inform' to give it a strong internal identity and help gain staff buy-in.
The implementation was split into three phases, as Donna explains:
"We started with rolling out tailored desktop dashboards for over 800 fee-earners, partners and their support staff, providing an immediate increase in the visibility of data to the business. We wanted to put decision-making at the fingertips of employees, so providing targeted information as efficiently as possible was important.

Once the dashboards had been fully rolled out, we introduced phase two, which was to replace TM1/Cognos for all management reporting and accounting, including P&L, balance sheet and cost reports for business services budget holders. It only took three months to implement this phase (which consolidated multiple reports created over the last five years) and by the end we were solely using BOARD to produce management reporting packs in a fraction of the time.

The final phase is currently in progress and involves implementation of a driver-based Budget and Forecast module. We have completed our half year financial forecast in BOARD and we'll be producing our next budget using BOARD, commencing in the next couple of months. Overall the speed of deployment has been incredible, with the whole project totalling a year and two months and I think we've achieved a tremendous amount, considering all of our employees are now using the solution."
The benefits
Since implementing BOARD, AG has realised numerous benefits. "The whole business has been impacted by BOARD" says Donna:
"From an employee perspective, information is now readily available at their fingertips – whether it's a partner, fee-earner, PA or budget holder. The reliance on the Finance department and MI Analysts to consolidate information from multiple sources has been removed, thanks to the intuitive interface, and it's resulted in faster and smarter working across the firm. Staff can make more informed decisions instantly rather than waiting for an information request to come back. When it comes to management reporting, the process which used to take an analyst two days is now done in minutes with the click of a button."
Donna also discusses how BOARD has impacted on other areas of the business:
"The accuracy of data has been improved with BOARD, through control procedures, meaning we know we're looking at one version of the truth. We no longer have to support multiple systems, which frees up our time, and we can now report in multiple currencies, unlike our previous reporting system which only supported GBP."
"We set ourselves some pretty high standards and I think we've managed to surpass them" adds Ric. "That's a credit to the guys in my team and also the team at BOARD."
Donna finishes by summarising her experience of the BOARD project:
"It's been a really positive experience. There was nothing the consulting team couldn't do and they were great at coming up with solutions to complex requirements. It feels like a genuine partnership with BOARD rather than us being just another customer and now we're feeling the benefits of a generally more efficient approach."