Management liability product set – crime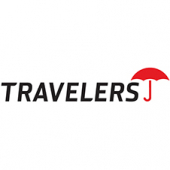 Increasing numbers of businesses in the UK are experiencing some form of financial fraud. With perpetrators of financial crime developing increasingly sophisticated methods, companies are more than ever vulnerable to attack regardless of the controls and fraud detection procedures that may have been put in place. Companies face losses which arise from both internal (employees) as well as external (third party) fraud exposures.
Asset misappropriation, accounting fraud, fund transfer fraud, social engineering fraud and the introduction of malware are a few of the ways by which companies are targeted and can lead to financial loss. The effect on a business can be devastating both financially and to a company's reputation in turn distracting management from the important tasks and primary role of running the business.
Travelers' Crime Insurance policy has been designed to protect against direct loss to the company arising from employee theft of money, securities or other property of either the company or the company's clients. The coverage helps businesses to minimise the downside of thefts and frauds which may occur. Travelers Crime Insurance policy can protect your clients' assets to what can be complex perils by providing comprehensive financial protection. Costs and expenses payments for direct financial losses are amongst the benefits afforded under the policy.