Western Union Business Solutions on efficiency savings with future payments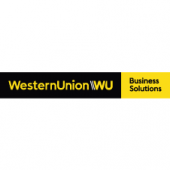 THE CHALLENGE: Uncertainty of costs created complexity
Hogan Lovells is a leading global legal business providing innovative, commercial legal advice and high-quality service across an exceptional breadth of practices to market-leading clients around the world.
Hogan Lovells has more than 5000 people, including over 800 partners, operating in over 47 offices in 25 countries globally.
Hogan Lovells' UK Finance operation makes in the region of 600 international 'exotic' currency payments per annum with a FX value totaling approximately GBP 2.5m. These payments are made on behalf of clients and are billed to those clients in GBP, EUR & USD.
Due to the time period between receipt of disbursement invoices and their due date, exchange rates could vary significantly from the original cost. This created uncertainty for Hogan Lovells around costs and the subsequent need to make adjustments for any gains or losses.
THE SOLUTION: Cost certainty with Future Payments
Our Future Payments solution allows the convenience of fixing FX rates for individual invoices at the point of receipt, locking in the rate for up to 6 months, then allowing release of the payment at the click of a button. This gives certainty at the point of billing and eliminates the need to absorb costs due to FX rate fluctuations. This service provides Hogan Lovells with visibility, certainty and efficiency in their payment processes and simplifies billing. It also allows for total transparency of costs with the client. Bank details can also be confirmed upfront when the deal is approved. This avoids delays on the due date as any queries can be flagged and resolved well before settlement. Future Payments also enable Hogan Lovells to ensure payments are keyed within 48 hours, further supporting departmental efficiencies as no P&L adjustment for losses or gains are required. Hogan Lovells has been able to take advantage of the Western Union Business Solutions Collaboration Centre as part of the process to manage any cases. Hogan Lovells is notified via an email which links to a shared portal for their team to update Western Union and proactively manage payment queries.
THE RESULTS: 80 hours efficiency savings a year
Chris Harp, Senior Finance Operations Manager, Hogan Lovells, explains, ''Hogan Lovells have been benefitting from the Future Payments service from Western Union Business Solutions for the past three years. Since implementing this solution we have been able to put in place a much improved process for managing our international payments with certainty that the rate we set we will be able to secure when the invoice is due. This delivers 80 hours efficiency savings a year as payments are released at the click of a button without the need to post a loss or gain and input them twice. In addition, we also find that the service we receive from the team at Western Union Business Solutions is excellent. They understand our needs and take on board our feedback and requirements. The relationship is a real partnership as Western Union Business Solutions are genuinely interested in helping us grow our firm and deliver our strategy."