Briefing 5P webcast: Climbing the value ladder, with BigHand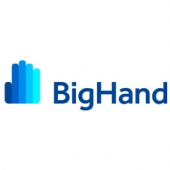 Join Briefing and BigHand on Thursday 3 December 2020 for Climbing the value ladder – our fourth webcast in the #Briefing5P series, and hear from our panel as they discuss what delivering value means to them.
Our special guests will share their views on:
- How do you support your clients, build stronger relationships, and increase engagement to create value-add?
- Fixed versus value pricing – when is pricing a poor differentiator compared to value?
- How can pricing tools be used to help evidence value to clients and achieve positive pricing outcomes?
- How do you address and resolve client concerns around delivering on value?
Speakers:
Steve Arnold, head of commercial finance, CMS UK
Tom Spelling, product director – matter pricing, BigHand
Richard Brent, editor-in-chief, Briefing
Key information
Date: Thursday 3 December 2020
Time: 10:30am-11:30am
Location: Zoom
Cost: Free