Ease the WFH transition webinar: Three Steere products to automate your prebills and report delivery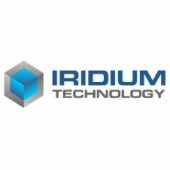 Did your paper-based billing and reporting get disrupted by "Work from Home?" In the past few weeks, we have received a number of calls for help from various clients on challenges that have been highlighted because of working remotely.
Specifically, issues have arisen relating to distribution and delivery of:
Reports
Prebills and bills
Reminder statements
A number of these firms have mentioned that they believe this remote way of working will likely have a lasting effect long after Covid-19 is gone. A number also mentioned that their firm is much more open to implementing these changes than ever before.
In this webinar, you will learn how we have helped firms overcome these types of issues quickly using solutions in Iridium's "Steere" product family. We have developed streamlined remote training to get folks working as quickly as possible – even on prebill editing. The Steere AlertManager, PrebillManager, and ReportManager solutions can help you address immediate problems during this crisis, as well as streamline your processes for years to come. Join us to see what might work for your situation.