Helm360 webinar: The secret sauce for boosting productivity in your firm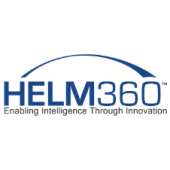 For a business to survive and thrive, 100% of its essential business systems must be easily accessible and simple to use. Optimal productivity depends on this balance! Unfortunately, it's a balance most businesses don't achieve, particularly law firms. So, what is the secret productivity-boosting sauce?
Introducing Termi, Helm360's new AI assistant.
Designed with lawyers in mind, Termi is a powerful addition to your IT menu. It provides a single entry point into all the business systems lawyers use every day, giving them real-time data instantly. Intuitive with a user-friendly interface, Termi is as easy to use as sending an email. It's the secret weapon that will put your firm ahead!
Want to see Termi in action? This 25-minute webinar demonstrates many of Termi's features and unique functionalities, including:
how to access Termi from familiar platforms, like mobile devices and MS Outlook
how Termi proactively delivers key actionable reports and alerts
how key processes like WIP-to-CASH and AR-to-COLLECTIONS are vastly improved and streamlined with Termi
This webinar will only be available for a limited time! Visit Helm360's website for immediate access anytime before Friday, July 17th: https://helm360.com/termi-webinar/