How the best finance teams unleash the power of workflows in AP automation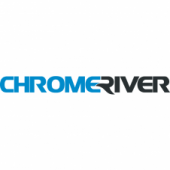 Invoice processing can be problematic, especially for organizations still using manual processing. Invoices can be lost, approval requests forgotten and vendors paid twice - or not at all. Streamlined invoice processing can strengthen an organization's finances and operations: the most efficient AP teams focus on strategic tasks, eliminate the likelihood of late payment penalties and enable their organizations to take advantage of early payment discounts.
Optimized AP workflows can remove blockers from invoice processing and improve cycle times. Join this webcast to learn how these best practices can help:
Prevent fraud
Increase efficiency
Improve compliance
About the speaker
Matthew Brodsky, solutions consultant, Chrome River
Matthew Brodsky is a solutions consultant for Chrome River, where he serves as a functional resource for current and potential customers. Matthew holds a decade of pre-sales and consulting experience while working with multiple expense and invoice SaaS products in varying industries. He holds degrees in technology and business from Florida Gulf Coast University.
About the emcee
Jess Bozzo, content manager, Argyle Executive Forum
Jess is the Content Manager for Argyle Executive Forum's growing CFO virtual division. In her current role, Jess is responsible for the creation and implementation of virtual event themes, overviews, and working with speakers and partners to create engaging and timely content. Prior to joining Argyle, Jess got her start in audience development and marketing with NewBay Media. A graduate of Gettysburg College, and a New Jersey native, Jess currently resides in Hoboken.