ILFM COFA workshops - London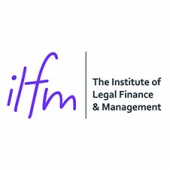 Two half day workshops dedicated to the compliance role of COFA. Available as a whole day or attendees can choose to attend either one of the half day sessions. Whether you are being appointed as a COFA, a member of an accounts team or supporting the COFA in their role you will find these workshops valuable.
The first session covers the role and duties of the COFA, implementing systems to enable you to monitor and identify breaches, dealing with your regulator, reporting, behaviour compliance and training.
The second session covers the 2011 SRA Accounts Rules changes, interactive sessions with practical examples of what to look for to ensure you are compliant and reviewing systems and controls to ensure they are operating effectively
Part one (morning session)
Introduction of the COFA
What is the role
Systems, procedures and reporting to monitor and identify breaches whilst overseeing compliance
Breaches (firm vs. COFA responsibilities), dealing with your regulator and Accountants Report
Development and training of staff
Behaviour compliance and internal communication
Part Two (afternoon session)
2011 SRA Accounts Rule changes
Interactive sessions with practical examples and scenarios showing what to look for, common oversights and potential pitfalls
Reviewing your accounting system and controls to highlight any limitations and improvements needed