Iridium Technology: Leveraging data to improve firm agility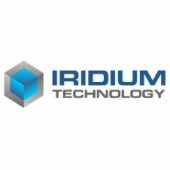 Many of the sessions at ILTA>ON discussed using data in your law firm. Your firm is sitting on mountains of data, all of which is ready for powerful decision making. Is your law firm taking the initiative to leverage data effectively? It's time to start providing metrics and managing the key performance indicators to sustain or improve the health of your firm. Take advantage of an off the shelf system that provides you with these metrics quickly and efficiently. Wherever you are in the process, monitoring revenue, financial, profitability, and other key metrics can help your firm to run more effectively especially throughout the continuing COVID-19 crisis.
If you're looking for a way to streamline profitability analysis, matter budgeting, compensation review, or any other process in your firm – you need to start with a data-driven strategy. Join us for our upcoming webinar, Leveraging Data to Improve Firm Agility. In this session, we'll share best practices for monitoring key business metrics in your firm, and how to effectively use the data you obtain.
The session will be 45 minutes long. If you want to simplify the business processes of your law firm, you won't want to miss it!
EVENT DETAILS
Date: Thursday, September 10
Time: 4:00 PM BST
Location: Zoom link to be sent via email post registration