Iridium Technology webinar: The daily insights tracker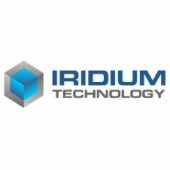 We are going through a period of unprecedented uncertainty, requiring more visibility into the health of your business. Circumstances are changing rapidly, and it's vital that law firms analyse data daily to identify trends, risks, and opportunities.Our newest Iridium BI product, the "Daily Insights Tracker," was built with this in mind.
This new dashboard is designed to give you a comprehensive look at the health of the business on one screen so that you keep your firm running as smoothly as possible. This Daily Tracker will provide you with the key metrics for your firm, including fees collected, billable fee, fess billed, time posting speed, WIP, and AR.
After implementing the Daily Tracker, you will be able to quickly distribute information to partners and other business leaders – helping to ensure that your law firm will remain successful throughout, and beyond, the global health crisis. In this 45-minute long webinar, we'll give you a hands-on view of the Daily Tracker, and walk you through how these metrics will benefit your firm.
You won't want to miss it!
Event details
Date: Wednesday, June 17 2020
Time: 3 PM GMT+1:00
Location: Zoom link to be sent via email after registration