Iridium Technology webinar: New sales techniques for the current environment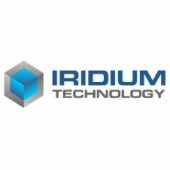 With remote working being the norm these days, lawyers and law firms face many real and perceived obstacles to developing new business and expanding client relationships. Prior to the COVID-19 crisis, most law firms and lawyers invested heavily in, and relied mainly on, in-person lunches, meetings, and events for business development. These traditional methods are not an option in the current environment.
Good news! Even in a 100% remote setting, there are strategies, techniques, and communications that have proven effective in developing new clients, matters, and work during the current crisis.
Join us for "New Sales Techniques for Lawyers in the Current Environment." In this one hour session, we'll address best practices and approaches for business development that work. Julie Savarino, Chief Client Experience & Value Officer, Business Development Inc. and Toni Wells, Principal, Bespoke Marketing Partners, LLC will teach you the best ways to:
Recognize how business development has changed in a remote environment
Stay-in-touch and develop new work while working-from-home and physically distant
Reconnect with clients or contacts after a long period of time
Expand the work you do for your current clients
Ask for the business and close a sale
You won't want to miss this!
EVENT DETAILS
Date: Thursday, September 3
Time: 8 AM PT | 10 AM CT | 11 AM ET | 4 PM GMT+1
Location: Zoom link will be sent to your inbox after registration.