Iridium webinar: Intellistat partner performance portal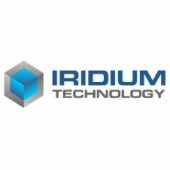 Your compensation committee, come review time, has a need for easily accessible data to help them make decisions on partner performance and compensation. Instead of having to run the data, you can grab this data from Intellistat, your Practice Management System, or (soon) an Iridium cube and have it appear in the Intellistat Partner Performance module.
Compare the partners in your firm side-by-side to see how each partner is currently being compensated, and all metrics and statistics you want to see to make your compensation review as streamlined as possible. Your compensation review will become easier than it's ever been, giving you time back to handle other pressing matters in your firm.
Join us for this 45-minute session to learn how the Intellistat Partner Performance Portal can change how your firm handles compensation reviews for the better. You won't want to miss this.