Iridium webinar: Results from the second annual law firm profitability survey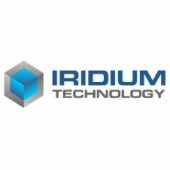 Iridium Technology, in collaboration with our friends at LawVision, launched the second annual law firm profitability survey in February 2020. Now it's time to release the results!
This detailed survey on law firm profitability not only covers the high-level topics but also goes into the "nuts and bolts" of profitability allocations, multiple scenarios, handling rainmakers, etc. Over 100 firms completed the survey this year, providing us with a great data set, and your law firm with invaluable information to move forward on your journey to profitability.
In this hour-long session, Tom Jones and Mark Medice will walk you through key results from this year's survey, as well as comparisons to the data collected in last year's survey. If you want to improve profitability in your law firm, you'll walk away with more information on how to do so. You won't want to miss this session!