The legal debates: Sanctions are fair and effective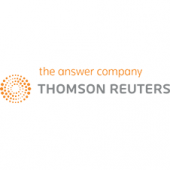 Join Thomson Reuters for their next Legal Debate Wednesday 4 September, 2019 as industry heavyweights from law, media and politics come together for a contentious debate on the fairness and effectiveness of sanctions.

Recent years have seen an expanding use of sanctions as a foreign policy tool, anxiously witnessed by millions across the globe. We've watched the Trump administration and the EU impose and tighten sanctions against a number or countries, most notably; Russia, Iran, North Korea, Syria and Venezuela. As British diplomat Jeremy Greenstock puts it "there is nothing else between words and military action if you want to bring pressure upon a government".

But with this increased activity, are sanctions bringing governments the results the envisaged? Are they still an effective diplomatic tool? And, are sanctions imposed fairly?
Register for free today and come along, as we debate the motion: Sanctions are fair and effective.
Arguing FOR the motion: The Rt Hon the Lord Darling of Roulanish and Maya Lester QC, Brickcourt Chambers
Arguing AGAINST the motion: Alastair Campbell, Journalist, Broadcaster, Political Aide and Author and Ben Emmerson QC, Monckton Chambers
Chaired by: Axel Threlfall, Editor-at-Large, Reuters