Thomson Reuters conference: Transforming Women's Leadership in the Law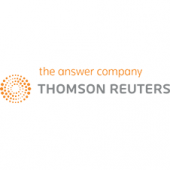 "Gender diverse teams achieve a 10% higher share of the client's spend " – Acritas research survey June 2019
Thomson Reuters Transforming Women's Leadership in the Law (TWLL) programme is delighted to announce its third annual conference bringing together key individuals across the legal industry to address the structural barriers that impede women as they progress in their legal careers and the actionable steps needed to boost growth, productivity and innovation.
This year we are again ready for action and will continue to focus on the practical intervention methods to advance the gender discussion and develop a culture that supports change.
We have designed the day including inspiring stories and keynotes (both female and male), panel sessions and six practical workshops and roundtables so you feel ready to make change around culture change, diverse leadership, career planning, mentoring and sponsorship and flexible work practice. And new to this year's event we will be running a TWLL Experiential boardroom session using simulation techniques.
The sessions have been put together with a balanced mix of speakers from in house, private practice, government and the Bar.
Hear from industry leaders, who are making a real difference on what they are doing and what they are asking from their law firms and other organisations.
Click here to find out more and to register.
#TRTWLL