Webinar: Break out the crystal ball: Law firm profitability outlook for 2020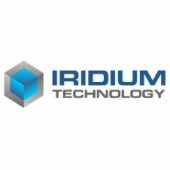 Your 2019 profitability analysis will soon be behind you, and regardless of the outcome, there is always an opportunity to make improvements. Let's jump into the new year with a renewed focus on profitability through our Legal IT Experts' Profitability Webinar Series. This webinar series is a collaboration between Iridium Technology, LawVision, and Concata – three of the leading profitability and financial analytics advisors to global and regional law firms.
The series is kicking off on January 28, and you're invited! This first webinar will cover the anticipated trends in profitability for 2020, and how you can use those trends to your firm's advantage. We're hosting this webinar at two different times, please join us for the time that works best for your schedule.
Webinar: Break Out The Crystal Ball: Law Firm Profitability Outlook For 2020
January 28, 2020
10:00 AM - 10:45 AM (ET) OR
1:00 PM - 1:45 PM (ET)
As the new year begins, it is critical to understand the expected outlook for law firm profitability. Our experts will explain what is expected in the next year so you can set your firm up for success. You'll walk away from this webinar with new ideas regarding:
Best practices for achieving profitability expectations
Understanding the levers of profitability to drive better performance
Maximizing profitability through better matter management and cost control
Tom Jones (CEO, Iridium Technology), Mark Medice (Principal, LawVision LLC), and Jeff Schwarz (CEO, Concata LLC) have each been focused on law firm finance for more than a quarter century and have worked with hundreds of clients. They understand the key initiatives that firms must embrace as they bring profitability to the forefront of their focus.