2016 VANTAGE conference from Thomson Reuters draws record numbers to Nashville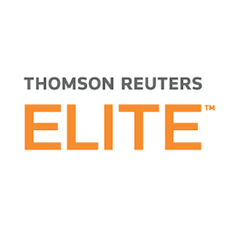 More than 1,100 delegates representing the leading legal and professional services firms, and corporate legal departments, from across the US and worldwide have descended on Nashville today as the Thomson Reuters VANTAGE 2016 conference gets underway.
The three-day conference, being held at the Omni Hotel in the heart of downtown Nashville, is the latest in the company's VANTAGE series, a global event program designed to offer Thomson Reuters Elite and Thomson Reuters Legal Tracker clients across the regions a unique opportunity to gather new insights, share best practices and network among peers.
This year's event is poised to be the biggest and best to date, drawing a record number of attendees and exhibitors and offering nearly 300 knowledge sharing sessions and tutorials across a full range of Thomson Reuters solutions and services including 3E, Enterprise, ProLaw, MatterSphere, Business Development Premier, eBillingHub and Legal Tracker. VANTAGE Nashville 2016 will also see the debut of new releases for a number of Elite solutions – including 3E (version 2.8), Workspace and the ProLaw Portal. In addition, there will also be breakout sessions and exhibitions from more than 49 partner organizations which are part of the company's Global Strategic Alliance Program.
"Our VANTAGE conferences continue to grow, and the level of engagement and attendance that we are seeing at these events is inspiring," said Eric Ruud, managing director of Legal Enterprise Solutions at Thomson Reuters. "In addition to offering our customers a range of market-leading products and services designed to meet their needs, we have a fundamental commitment to providing vital forums for sharing ideas, innovations and best practice among our wider global network of customers and partners. This year's event is especially exciting because, for the first time, we are bringing corporate legal departments that use Legal Tracker together with our law firm customers."
Other major highlights of this year's event include:
An introduction to Elite's recently formed Client Advisory Board (CAB), comprised of a diverse range of firms from around the globe, which is providing key input into Elite solutions as well as the customer experience
A dynamic general session entitled "The Ever Evolving Legal Landscape – Both Sides of the Coin" moderated by J. Stephen Poor, Chairman at Seyfarth Shaw LLP, and comprising a panel made up of law firm executives and corporate counsel
An in-depth Executive Summit addressing issues relating to risk management, cloud technology and business operations
A customer panel with Robins Kaplan LLP and Reed Smith sharing insights on their transition from Enterprise to 3E
The debut of the new 'Architecture Council', led by Chief Technology Officer Eric Sugden, which will drive forward the product architecture direction and global architecture strategy for all Elite products and solutions
All of the insights and discussions from this week's event can be followed on Twitter via #VANTAGE2016.