ADERANT Appoints Carolyn Zelnio Senior Vice President and Chief Financial Officer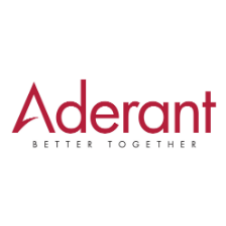 ADERANT, a global provider of business, financial, and information management software for professional services organizations, today announced the appointment of Carolyn Zelnio as Senior Vice President and Chief Financial Officer. Zelnio will be responsible for the company's accounting, finance, legal, and human resources functions on a global basis.
Ms. Zelnio brings more than 20 years of financial management expertise to ADERANT. She has extensive experience in organisational strategy, international growth, mergers and acquisitions, operational change, and public company compliance.
"Over the past several years ADERANT has experienced impressive market share growth by developing world-class products and implementing them on time and on budget while reducing the risks associated with complex practice management conversions. Joining a growth company such as ADERANT is an outstanding professional opportunity for me," said Carolyn Zelnio, Senior Vice President and Chief Financial Officer of ADERANT. "I look forward to working with our global clients and staff to continue ADERANT's market share growth."
"Carolyn's proven track record of growing companies is a tremendous asset to ADERANT," said Michael Kohlsdorf, President and Chief Executive Officer of ADERANT. "Her wealth of experience in enterprise software, software-as-a-service offerings, international operations, and mergers and acquisitions is essential to ADERANT's growth as we expand our product lines and grow our market share."
Prior to joining ADERANT, Ms. Zelnio held CFO and other executive roles at Purewire, a software-as-a-service web security services provider (acquired by Barracuda Networks), EnterConnect, and Witness Systems, a leading provider of workforce optimisation software (acquired by Verint). In her various capacities, Ms. Zelnio has accomplished successful company acquisitions, grown a pre-IPO company from start-up to $250 million in revenues, expanded offices internationally, established banking, financing, and worldwide tax strategies, implemented treasury and cash management initiatives, and implemented processes and controls required for SEC and SOX compliance and reporting.
Ms. Zelnio also worked with KPMG as a Senior Manager and specialized in the audits of multi-national public companies. She is an active CPA in Georgia and received her Bachelor of Accounting from Florida International University.