ADERANT Partners With UC Logic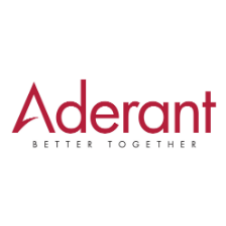 ADERANT, a global provider of business, financial, and information management software for law and professional services firms, today announced that it has formed a partnership with UC Logic, a consulting firm that supplies services and specialist utilities around document and knowledge management systems to law firms in Europe.
Based in the UK, UC Logic has been supplying document and knowledge management related services to the legal market in the UK and Europe for eight years. The consulting firm works with some of the largest European law firms to provide software implementations and migrations, system upgrades and custom developments related to Worksite and Microsoft SharePoint. Based on its extensive experience in the legal industry, UC Logic is partnering with ADERANT to deliver implementation services in the EMEA region for the company's new document, records and e-mail management system, ADERANT StarLaw.
"The Legal Market has been looking for new initiatives in document management for some time, especially ones that integrate with both PMS and SharePoint platforms," comments Paul Upton, Director Document Management for UC Logic. "StarLaw is the first fully functional DMS supplied and supported by a major PMS vendor and its entry into the market comes at a time when many firms are looking to upgrade to Office/SharePoint 2010. Its combination of legal industry focus and use of the latest Microsoft technologies will see its inclusion in any firm's short list when looking for a platform upgrade. "
"We are excited to be working with a partner that brings such a wealth of experience in the document management space to the table", says David Thorpe, General Manager EMEA, for ADERANT. "StarLaw has been developed from the ground up to meet the unique requirements of law firms when managing the vast quantities of documents, records and emails they generate each day. Add to this the domain expertise of UC Logic and you've got a winning combination that will allow our clients to quickly reap the benefits of a sophisticated Enterprise Information Management System."