Axxia Site moves over to LAWMAN Dot.Net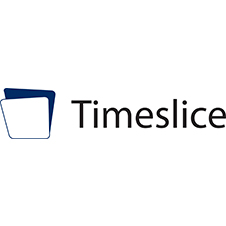 Levison Meltzer Pigott a successful central London Legal 500 Practice and one of London's leading Family Law and Divorce Solicitors has migrated from its legacy Axxia Arista system and gone live with Lawman, the Integrated Practice, Document and Email Management System from Timeslice
Levison Meltzer Pigott based close to St Pauls, London is one of the UK's pre-eminent solicitors' practices specialising in all aspects of divorce and family law.
The firm regularly works on complex high-profile, cutting-edge, financial and children cases, which often result in a change or clarification in the law. The firm's success is founded on prodigious hard work, professionalism and dedication, as well as the expertise of an outstanding team of lawyers who are leading specialists in their field.
Founded by Jeremy Levison, Claire Meltzer and Simon Pigott in 1998, the firm has doubled in size over the last ten years. It focuses on delivering realistic and personal advice while retaining an understanding of clients' concerns and aspirations and offering value for money in a competitive market. The high quality of its services is the result of both first class technical expertise and extensive experience.
The firms selection team assessed a wide number of the competing systems available before ultimately selecting Lawman.
Levison Meltzer migrated from the Axxia PMS system and are using Lawman for the firm's Financial Accounting, Legal Accounting, Billing, Document and Email Management Functions. Timeslice carried out a full conversion of Accounting data from their Axxia system and Documents and folder stores to provide a unified and integrated system. The system combines the latest Dot.Net and SQL Server technology in a modern Microsoft environment.
Though only recently installed Partnership Secretary Norma Williams commented that the firm are already reaping considerable time and efficiency savings from Lawman. Having a system that integrates the firm's Financial, Client, Matter, Contact and Address Data with both Document and Email Management means users have immediate access to information and reporting on all aspects of their work at their fingertips. Automatic email and document filing is also a major time saver whilst relieving the time consuming overhead of managing document and email folders.
'Already in such a short space of time it would be very hard to imagine going back to the way our older systems worked ..'
Elwyn Morgan, Business Development Manager for Lawman stated ' We were delighted to acquire yet another prestigious client like LMP to add to our longstanding and steadily growing community of Lawman Users and look forward to working with them to ensure that the firm derives the maximum benefit from their investment in the new system..'